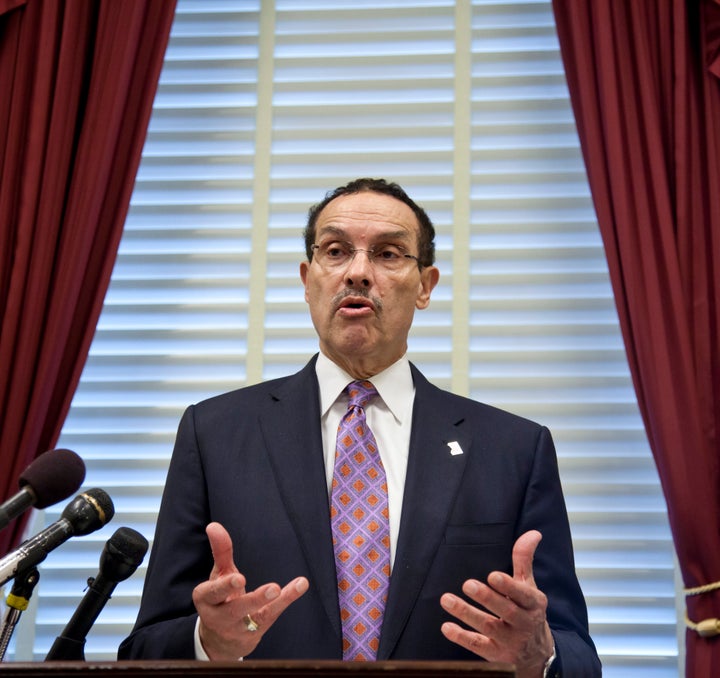 WASHINGTON -- District of Columbia council members said they plan to act swiftly on Tuesday to defy a federal immigration enforcement program the city will be forced to join the same day.
Council members said they hope to oppose the program, Secure Communities, by immediately passing a law instructing local police to ignore requests from federal Immigration and Customs Enforcement to hold certain people who have been arrested for low-level crimes.
"It's hard to argue that if a person commits a violent crime and is in this country illegally, that they shouldn't be deported ... and that's what the federal immigration authorities have said they want," D.C. Council member Phil Mendelson, who will introduce the bill, told reporters on Monday. "That's not what they've done. What we've seen over and over again is that people not convicted of a violent crime are being held, and are being held."
Mendelson's bill, which he said could immediately be enacted on Tuesday, is the latest in a series of local efforts to resist Secure Communities, in which federal immigration authorities check fingerprints taken by local police to confirm legal immigration status.
There aren't many options for jurisdictions that try to get out of the program, which started as "voluntary," according to the Department of Homeland Security, but is now defined as mandatory. State and local governments that tried to opt out of the program were told by DHS that they could only opt out of learning results of the fingerprint checks.
Some of these jurisdictions, including Cook County, Ill., and Santa Clara, Calif., decided to ignore some Immigration and Customs Enforcement detainers -- legal requests that a person be held for federal arrest. D.C.'s proposed legislation allow the city to join that group.
Secure Communities opponents, including those in D.C. government, argue that the program encourages racial profiling, separates families and makes it more difficult for police to work with members of local communities. They say the program makes communities less secure, despite the name.
"Police rely on the trust of those community members that their immigration status will not be threatened by their cooperation in local law enforcement investigations," D.C. Mayor Vincent Gray said. "Secure Communities jeopardizes that trust."
Gray issued an executive order last fall reiterating the city policy against asking about immigration status when making arrests.
Immigration and Customs Enforcement has made some steps toward reforming its detainer system. Officials announced in April that the agency would no longer issue holds for low-level traffic violations, such as driving without a license. Immigrant rights advocates said the change was welcome, but not broad enough. The Obama administration has repeatedly said that violators of non-violent crimes are a low priority for immigration enforcement.
"Over the past three years, U.S. Immigration and Customs Enforcement has dramatically changed the way it conducts immigration enforcement," spokeswoman Nicole Navas said in a statement on Monday. "ICE implemented clear priorities, enhanced the use of prosecutorial discretion, and implemented a sustained focus on the identification and removal of criminal aliens and other priority individuals."
D.C. officials said part of their reason for resisting Secure Communities is what they see as the continued violation of the district's right to make its own rules.
"Doesn't this sound familiar of our lack of self-determination here in the District of Columbia?" Council member Michael Brown asked. "Any time the federal government or the United States Congress wants to impose their will on the District of Columbia, we should always fight against it."
Popular in the Community