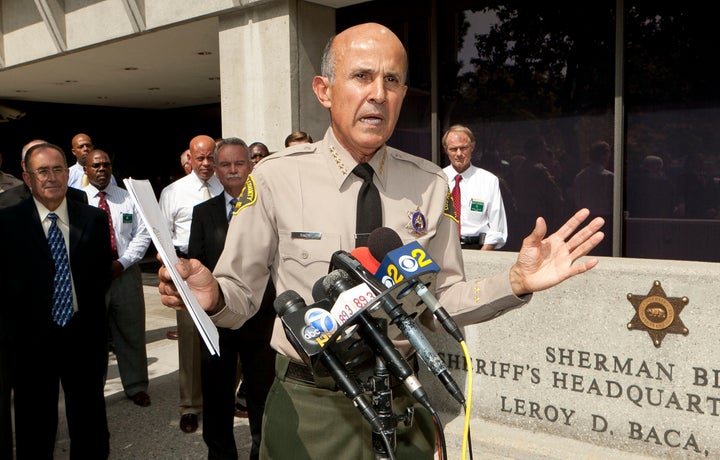 WASHINGTON -- Los Angeles County is spending more than $26 million a year to hold undocumented immigrants under a federal immigration enforcement initiative, individuals it would otherwise release, according to a report on Thursday. Critics say that demonstrates the high cost of the program, in which some local governments would rather not participate.
The report by Justice Strategies found that the cost of Secure Communities, a cooperative program between local police and Immigration and Customs Enforcement, is steep mainly because jails hold suspected undocumented immigrants are held an average of 20 days longer at ICE's request than they otherwise would. The advocacy group examined public records from the Los Angeles County Sheriff's Department provided to the National Day Laborer Organizing Network.
Extending those numbers statewide, Justice Strategies estimates that California taxpayers spend $65 million each year to detain immigrants for ICE.
Los Angeles County first signed on to Secure Communities in August 2009, when the program was just gearing up. The initiative is now in force in 97 percent of the country -- 3,074 of 3,181 jurisdictions -- with the goal of 100 percent application by the end of the year. As Secure Communities expanded, it became increasingly controversial, from its troubled rollout to concerns that it nets non-criminals and makes communities fearful of police.
The program works by sending fingerprints of arrested individuals to ICE, which uses them to screen for deportable immigrants. If ICE finds a match, the agency asks local law enforcement to hold the person until federal authorities can come pick up the arrestee. Those holds, called detainers, are supposed to last 48 hours.
But in Los Angeles County and many other jurisdictions, jails often end up holding immigrants far longer, generating costs that aren't reimbursed by the federal government.
ICE insists the detainers are important for public safety, even though the criminal justice system would release the individuals in question if they were not under a detainer.
"ICE places detainers on aliens arrested on criminal charges to ensure that dangerous criminals are not released from prisons/jails and into our communities," ICE spokeswoman Nicole Navas said in an October 2011 statement. "Even though some aliens may be arrested on minor criminal charges, they may also have more serious criminal backgrounds which disguise their true danger to society."
California may soon have a law barring the detention of immigrants "after that individual becomes eligible for release from criminal custody," except in certain circumstances. Los Angeles Mayor Antonio Villaraigosa supports the legislation, called the TRUST Act, which it has passed in slightly different forms in the state assembly and the state senate. It could soon go to Democratic Gov. Jerry Brown's desk, although he hasn't yet said whether he will sign it.
Similarly, Cook County, Ill., and the District of Columbia have passed measures against holding undocumented immigrants for ICE when they otherwise would be released based on the lack of severity of their accused crimes. ICE offered to pay Cook County for the expenses incurred, according to the Chicago Tribune, but county leaders didn't budge.
To date, ICE has deported 59,535 immigrants under the Secure Communities program, according to the agency. The Justice Strategies report found that 5,184 people were handed over to ICE by the Los Angeles County Sheriff's Department in the first three months of 2011.
Los Angeles Sheriff Lee Baca has declined to answer other questions about the operation of the program, despite a lawsuit brought by the National Immigration Law Center and the National Day Laborer Organizing Network.
The Los Angeles Times released an editorial on Tuesday criticizing Baca for his refusal to release numbers about the demographics of county jails and the extent of his office's cooperation with ICE.
"Whether the sheriff should be holding illegal immigrants at all isn't the issue, at least in this lawsuit," the editorial declares. "Rather, the questions are whether those undocumented immigrants who are held spend far longer in custody than required and at what cost to taxpayers. It's time for Baca to release the records that will help answer those questions."
Before You Go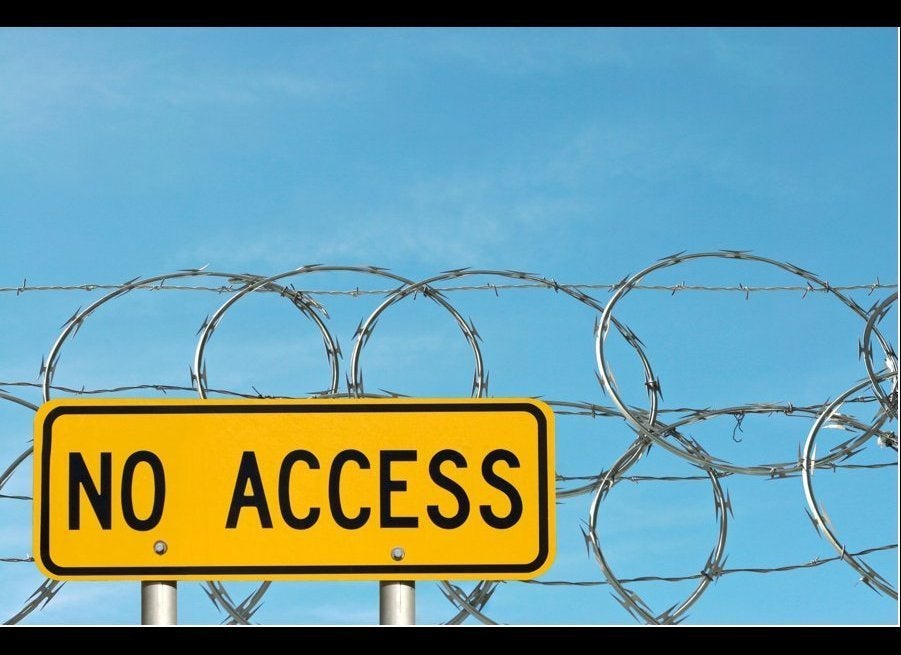 Controversial Immigration Laws
Popular in the Community