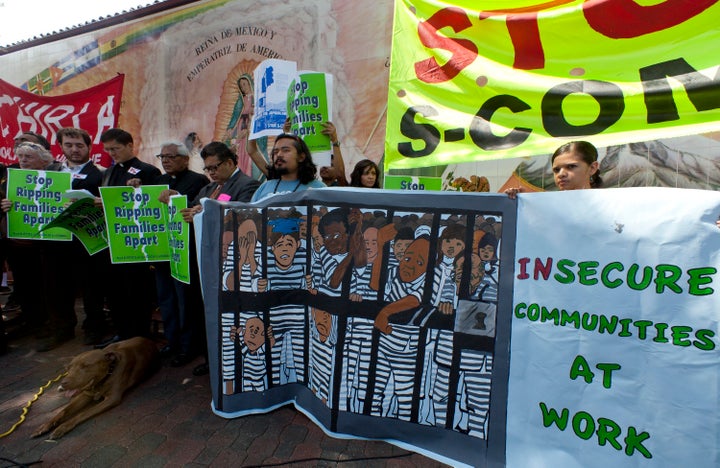 WASHINGTON -- The Department of Homeland Security took deportation action against at least 127 undocumented immigrants for minor offenses, such as loitering, under the Secure Communities enforcement program, according to a report this week from the American Immigration Lawyers Association.
"DHS claims it's targeting dangerous people, but AILA found otherwise," American Immigration Lawyers Association President Eleanor Pelta said in a statement. "These people are not the high priority, public safety threats this Administration says it's targeting. DHS should not be wasting resources pursuing low priority cases."
The Obama administration has attempted to tailor its immigration enforcement to what it calls the "worst of the worst": undocumented people who have committed serious crimes or are repeat violators of immigration law. But critics of Secure Communities, an enforcement program in which local police share fingerprints with immigration officials, say the program nets a significant number of non-criminal undocumented immigrants and people picked up for minor crimes.
Although it did not examine a major sample, the AILA report found that since 2008, at least 127 people have entered deportation proceedings under Secure Communities despite a lack of serious criminal history. The report, "Immigration Enforcement Off Target: Minor Offenses with Major Consequences," looked cases represented by immigration lawyers in 24 states and Washington, D.C., all of which involved minor offenses or no offense at all.
In one case, a man was arrested for being in a bar where a fight broke out between two other patrons. The police arrested everyone in the bar, regardless of whether they had been fighting, and the man was arrested and entered into deportation proceedings. In another case, a man was arrested for sitting on the steps of the New York City subway. Others were detained for not carrying identification or driving with an expired driver's license.
In about half of the cases examined, the individuals in question had resided in the United States for more than 10 years or had deep ties to the community, such as U.S. citizen family members, the report said.
"As a whole, the cases starkly illustrate how individuals who present no criminal justice concern to [local law enforcement agencies] and no risk to public safety are nevertheless being funneled into the removal process," the report states.
The Obama administration insists that a majority of those it deports have committed crimes and fit the profile of "worst of the worst." In a blog post on Tuesday, White House director of Intergovernmental Affairs Cecilia Munoz wrote that more than half of all removals were of people with criminal records, while non-criminals were mostly repeat immigration law offenders.
"Those statistics matter," Munoz wrote. "While we have more work to do, the statistics demonstrate that the strategy DHS put in place is working."
On Thursday, the administration announced it would conduct a case-by-case review of cases pending in the immigration system and close those of people considered "low-priority" for immigration enforcement.
View this slideshow to see who could benefit from prosecutorial discretion under the new policy: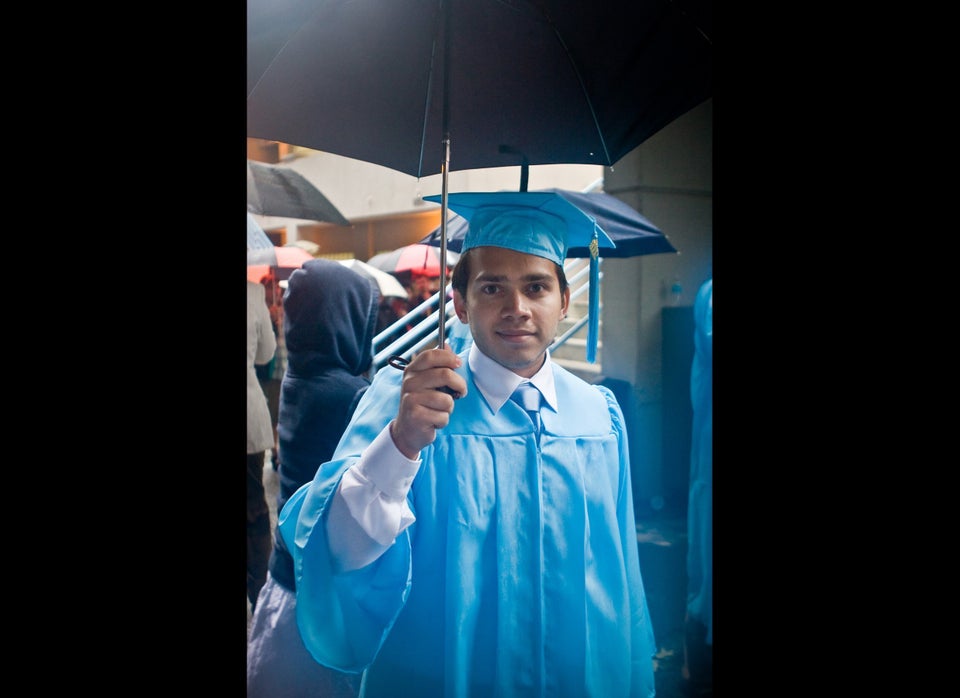 Who Will New Changes In Deportation Policy Help Most?