WASHINGTON ― Each month, Cesia Pineda spends between $200 and $250 to talk to her husband on the phone.
Normally, the calls would cost a tiny fraction of that, but Pineda's husband is an immigrant detainee at Stewart Detention Center in Lumpkin, Georgia, and he can't shop around for a cheaper plan. Securus Technologies, one of the nation's largest prison phone companies, is his only choice.
The Pinedas pay $5.25, plus a $6.25 processing fee that is added to every transaction, to talk for 20 minutes. These rates and fees are the norm in the multi-billion dollar prison phone industry, which has turned simple landline phone calls into an absurdly expensive proposition for inmates and their families.
Now the Obama administration wants to cap the rates and fees companies charge for prison phone service ― and Securus and its allies are fighting back. On Thursday, the Federal Communications Commission, which is controlled by Obama appointees, will vote on a proposed rule that would cap the vast majority of prison phone rates at 11 cents a minute and limit add-on fees, a major source of revenue for prison phone companies.
Securus, whose earnings jumped from $87 million in 2013 to $114.6 million last year, has warned that the publicly released proposal has "business-ending aspects" ― and said it and other companies would threaten legal action to block the new rules.
The warning stands in sharp contrast to a statement Securus made six months ago, when the company told potential lenders that it expected "the FCC's Final Order to be neutral to modestly positive" to its earnings.
Securus and similar companies paid prisons $460 million in commissions in 2013 ― payments that Sens. Cory Booker (D-N.J.), Bernie Sanders (I-Vt.) and 14 other Democrats said last Thursday amounted to kickbacks to win contracts.
Prison officials love commissions, which help pad their budgets. But the biggest prison phone companies didn't like sending ever-increasing amounts of money to prison administrators. The companies were hoping the FCC would fix that problem for them.
In a 2014 letter, the three biggest prison phone firms suggested the FCC either ban or cap commissions ― which would have allowed the companies to blame the agency for slashing or eliminating payments to the prisons.
"This commission monster was constructed by the prison and jail telephone industry, which now wants the FCC to ride in, slay the beast, and bear the brunt of the facilities' anger," Peter Wagner, the executive director of the Prison Policy Initiative, said in a filing this January.
But the proposed rule, which is still being finalized, stops short of banning commissions. Instead, it "discourages" them ― and doesn't allow the prison phone companies to count them as legitimate costs they can pass on to prisoners.
"I like this ruling a lot," Wagner told The Huffington Post, referring to the public proposal. "It's going to make the price of the calls reasonable and it's going to address the fee problem. And I think the FCC's approach is very good and comprehensive."
Securus maintains that the new FCC regulation could be a "business ending event." But it's already taking steps to adjust to the new reality. After a 2013 interim regulation, it stopped paying commissions on interstate calls. That ensured that a higher percentage of the inflated rates Securus charges went to Securus ― and not to prison officials.
But it didn't save families like the Pinedas a cent. They'll have to wait until at least late January, the earliest the rate caps would go into effect.
Securus did not respond to requests for comment.
Dana Liebelson and Roque Planas contributed reporting.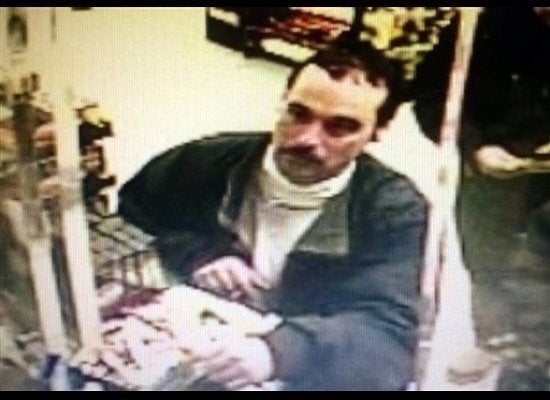 Prison Breaks: They Made A Run For It
Support HuffPost
The Stakes Have Never Been Higher
Popular in the Community