Let's face it: Valentine's has seen better days. Romance is on life-support. In an era of casual coupling, revolving door relationships, and lite love, grand passions are almost an extinct species. Cynicism is the mood du jour. Scan the card racks and you'll find such sentiments as "you'll do;" "you're someone I really feel I could sleep with sober," or "roses are red, beer cans are blue/clean up this mess or your balls will be too."
Do we really want Valentine's to come to this? Men fear the event and most women, in one study, are left high, dry, and disappointed on Valentine's.
Can anything turn this around? Maybe not. Men seem to have lost the plot. Many are "oblivious" about the art of seduction, writes Andrew Trees in Decoding Love, and women feel increasingly neglected and improperly loved. Yet, says sex researcher Justin Garcia, we're hardwired to desire hot, loving relationships.
In times like these, it can't hurt to enlist the experts. Great seducers, those irresistible men who attract and enthrall women, are geniuses of eros. Whatever their faults (and they can be considerable), they know how to ignite passionate love and keep it blazing. They're a socially and historically diverse lot, but they share some surprising--little guessed--amorous arts in common.
Casanova is the prototype. He was mad about women and devoted his best efforts "to do all that he could to make himself loved by them." That's the first prerequisite: ladies' men truly love and appreciate women, court them, and strive to beguile them .
Like other woman-charmers, Casanova handled love as an art. It's the difference between a box step and a tango. He put artistry--imagination, drama, intuition, and customized charms into all his love lures.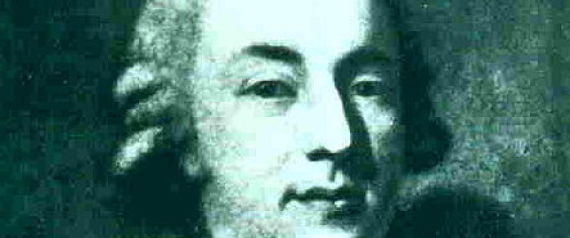 Author and "adventurer" Giacomo Casanova
He dressed for the female gaze in bespoke lace-trimmed velvet and wore "secret perfumes which controlled love." "Pleasure, pleasure, pleasure," was his love mantra. He danced divinely, stage-managed seductive dinners with such games as passing oysters from mouth to mouth, and was a sack artist--a student of female ecstasy.
Great seducers, though, invest the heavy magic in mental enchantments. Desire is 99 percent psychological, a brain raid, a soul heist. As the heroine of an old Fellini movie says, "the powers of seduction are all inside."
Gabriele D'Annunzio, the turn-of-century Italian poet and politician, was short, bald, and "ugly" with fat legs and wide hips, but he was "the most remarkable lover of his time." Mindspells were his specialty. Aware of women's wish to be furiously desired, he came on strong. He zeroed in on each inamorata as if she were the center of the universe, rechristened her with a celestial name, and praised her to the skies: "My divine, my beautiful, my good, my holy one."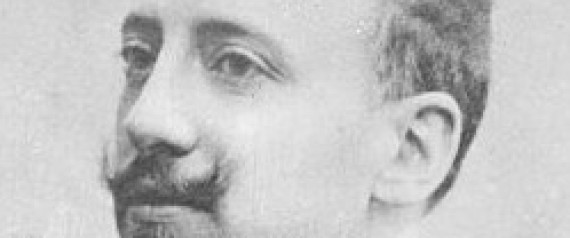 Italian poet Gabriele D'Annunzio

D'Annunzio also mastered the rarest of all skills--fade-proof passion. Love, as he and other legendary romancers realize, is unstable and can easily drift into ennui and the blah zone. This "high priest of erotica" didn't let that happen. He kept things percolating with novelties, and a sexy flux of calm and rapture, intimacy and mystery, concord and discord.
But the strongest, longest-lasting aphrodisiac in the pack is conversation. Women crave men who can give good dialogue. Casanova and D'Annunzio were fabled conversationalists. "Seduction," wrote love pasha and philosopher Jean-Paul Sartre, "is fascinating speech," and he enamored his many mistresses with his brilliant, through-the-night pillow talk.
Roald Dahl, author of Charlie and the Chocolate Factory and other classics, literally talked women into love with him. While on assignment as a British agent in America, he "slept with everybody on the East and West coast." Women were "crazy for him," bewitched by his antic wit and ribald, comic stories. He was side-splittingly funny. Venus--no news to ladies' men--"is the laughter-loving goddess."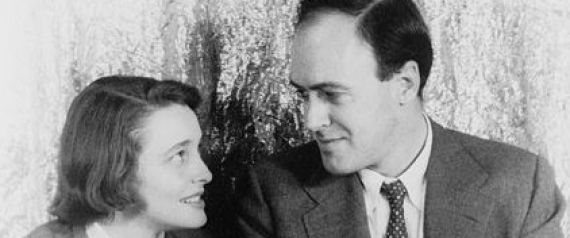 Author Roald Dahl
A great seducer's top secret, however, is himself. An inexhaustible, expansive identity is the penultimate love potion. The unlikely woman-slayer, the short, tubby H. G. Wells, enravished the most talented women of his generation with his geodesic, ever-intriguing personality. The author of over a hundred books of fiction and nonfiction on an encyclopedic range of topics, he was forever captivating. As birth control activist Margaret Sanger said of him years later: "To be equal to his company, you must pull yourself up [and] keep alive every second."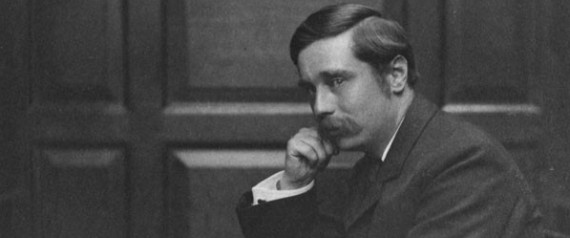 Author H.G. Wells
In sum, great seducers:
Love, appreciate women
Court with artistry: imagination and drama
Soup up physical lures: dress, dance, sex
Focus on psychological charms: ardor, praise, intimacy
Keep desire stoked with novelty and sexy flux of opposites
Give good dialogue: listen, engage, amuse
Develop interesting, multi-faceted personalities
So much for inspiration. But will it take? True: the seducers' arts need to be tweaked for the new digital/social realities of the twenty-first century. The great seducers' lovecraft, though, is universal. The core principles haven't altered for millennia, despite changes in erotic tastes. However dated his courtship style, Casanova would still rock women today.
In my researches for Swoon [W.W. Norton, $26.95], I found a whole clique of contemporary Casanovas. One, a German photographer I interviewed, explained his mega-appeal to women: "I'm very passionate; I love to see a girl have a good time; I'm probably the funniest German I know. And dancing is almost better than sex. But every man is a ladies' man; we simply lose connection to that side of us."
Bet his ladylove gets lucky February 14th. As we all should. It's the one holiday on the calendar that celebrates romantic passion. And with some hints from the world's master lovers, who knows, maybe we can put the va-voom back in Valentine's. You can't keep a girl from dreaming.
Popular in the Community