At a showing of Broadway's "Sunset Boulevard" Wednesday night, the former Democratic presidential candidate prompted applause and cheers from audience members as she took her seat among them.
Several Twitter users and reporters in the theater took note of the enthusiastic response.
Since her loss in the 2016 election, Clinton has caught a few Broadway shows, including "In Transit," "The Humans" and "The Color Purple," where she was also treated to warm welcomes. Her appearance at "The Color Purple" with husband Bill Clinton and daughter Chelsea marked the revival's last performance, but the former candidate received several ovations of her own.
Her reception stands in sharp contrast to the somber message about diversity the cast of "Hamilton" delivered to current Vice President Mike Pence when he caught a performance in late November.
At New York's Palace Theatre, Clinton gamely waved to supporters and posed for photos.
"Sunset Boulevard," starring Glenn Close in the same role that earned her a Tony two decades ago, opened Monday to rave reviews and has already been extended through June, per Deadline. The musical features scores by Andrew Lloyd Weber as it tells the story of Norma Desmond, an aging star who dreams of renewed fame.
After the show, Clinton took a trip backstage to meet the cast.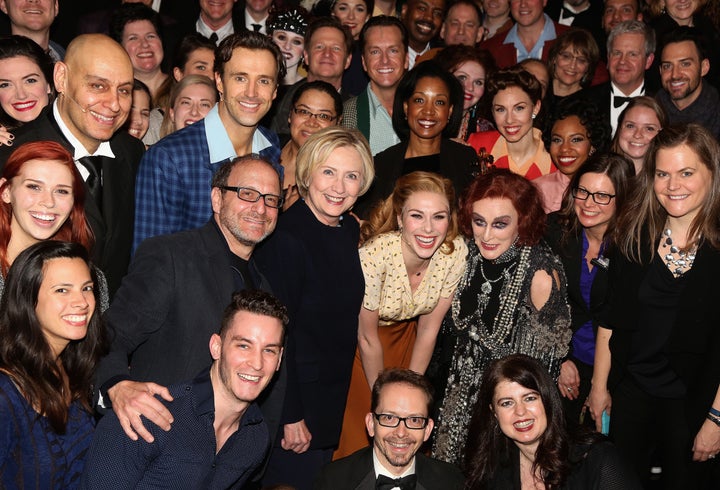 ... Including its star, Close, who spoofed Clinton at the 2016 Tony Awards in June. (A long, long time ago.)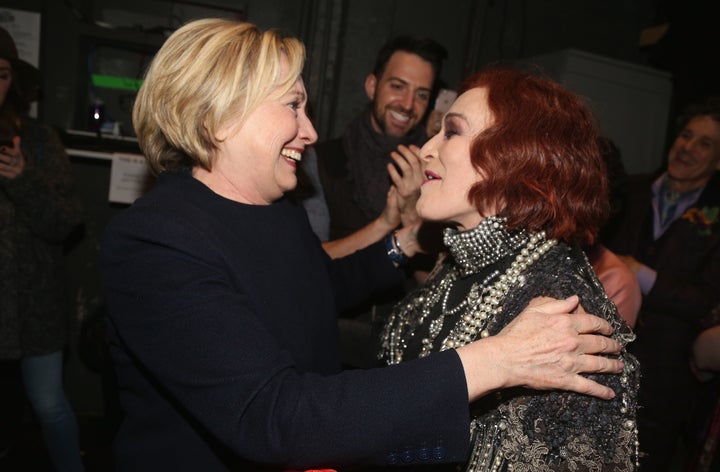 The former candidate has kept a relatively low profile since her November loss. In a taped video that opened the 2017 MAKERS conference in California earlier this month, however, she reiterated her belief in the values that shaped her campaign.
"Despite all the challenges we face, I remain convinced that, yes, the future is female," she said.
Related
Before You Go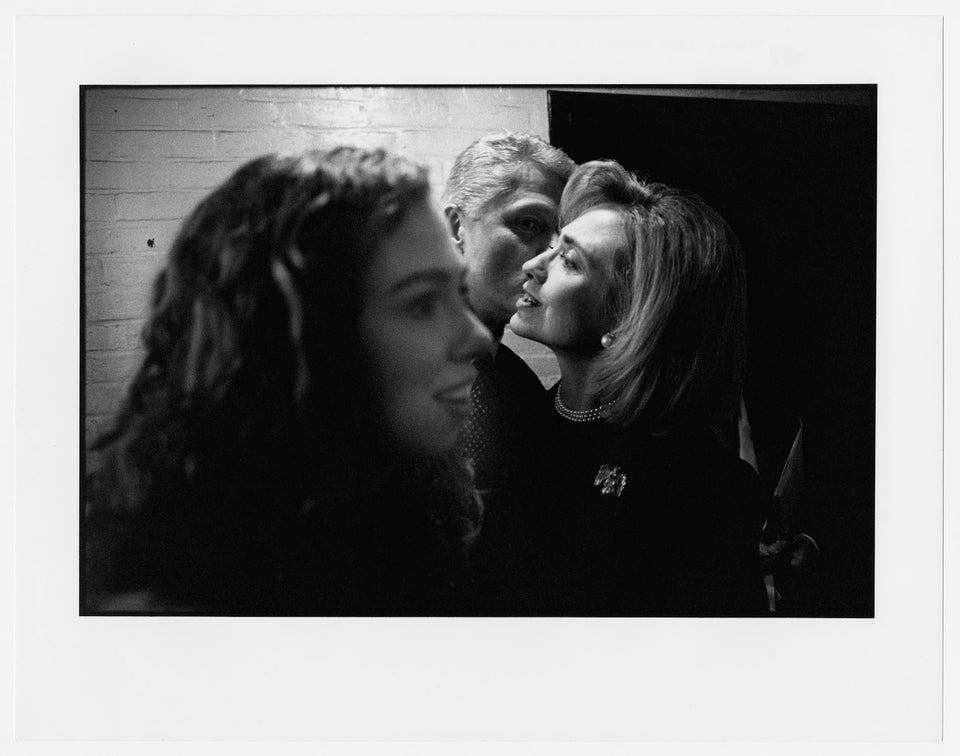 Never-Before-Seen Photos Of Hillary Clinton