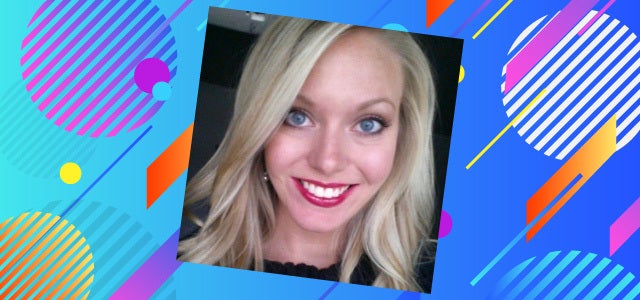 Ellie Mondelli dreamed of buying a home, but was worried about feeling trapped. Like many first-time home buyers, she didn't have a 20 percent down payment saved for a new home. She put just 10 percent down, so she had to add private mortgage insurance (PMI) to her housing costs.
"Not long after I bought my house, the trapped feeling came creeping back," says Ellie. "I realized that now, I have to work in order to keep from losing my house, plus all of the responsibilities of upkeep were now mine alone."
With her mortgage payments and home insurance costs, Ellie realized she could never leave her job or pursue her other goals. She found that kind of limitation to be anxiety-inducing, so she decided to get ahead of her debt.
Now, she's on track to pay off her mortgage early and will be debt-free in less than a year. Find out how Ellie is accelerating her mortgage repayment and how she feels now that financial freedom is in reach.
Taking out a mortgage
In 2013, when Ellie was just 25, she was conflicted about buying a home and taking out a long-term mortgage. Instead, she opted for a 15-year version.
"At 25, the idea of getting a 30-year mortgage and paying off my house at 55 made me feel trapped. The thought literally made me feel like my brain was closing in on itself," she says. "Taking out a 15-year loan instead, I thought that at 40, I would be younger than most people when my home was paid off, which somehow made it okay."
She purchased a $100,000 home in Tennessee. Her monthly mortgage payment, including escrow and PMI, was $820 a month. But while buying a home at such a young age is an achievement, it caused Ellie to rethink her approach to finances.
"I was content with having a job until I'm 65, taking a few weeks off per year as my employer allowed, and retiring with my life savings," Ellie says. "In short, I wasn't thinking for myself and just did what I thought I was supposed to do."
While that's an approach to life and money that many people have — and enjoy — Ellie decided it wasn't for her. She wanted to have more flexibility.
Deciding to accelerate her repayment
For Ellie, her debt became claustrophobic. She realized that her current lifestyle was dependent on factors outside of her control. Because of her expenses, she was completely dependent on her current job and income.
"I strongly feel that being in debt traps people into this lifestyle, and when I came to this realization, I could no longer stand the thought of allowing that to be my life," Ellie says.
Now married, Ellie and her husband make about $100,000 per year. She works for a national sheet metal fabrication company, while he is a police officer. Because Ellie had purchased a relatively inexpensive home, they can comfortably afford their mortgage on their current income.
However, Ellie is determined to pay off her debt as quickly as possible. In fact, she plans to pay her mortgage off by the beginning of 2018 — a full decade early. To accomplish that goal, she and her husband set up a strict budget so they can live off one income.
"We designed our monthly, zero-based budget using solely my income," Ellie says. A zero-based budget means that Ellie allocates every dollar to a specific category. Any money that's left over after paying their living expenses goes towards either debt or savings.
"All of our monthly expenses come from [my income], including the standard monthly mortgage payment. Every cent that my husband earns is used as principal payments to the mortgage as soon as his direct deposit hits our account every other Wednesday."
Overcoming hard times
While living on her salary alone helps the couple put much more toward their debt, Ellie admits it can be challenging.
"You have to figure out a way to keep yourself from getting jealous when scrolling through Facebook's endless stream of vacations, new furniture, and new cars," she says. "You have to build a thick skin for the teasing that comes with eating a cold sandwich instead of going out to Mexican with coworkers, or saying 'no' to the Starbucks run or spontaneous night out."
Ellie finds that blogging about her journey and connecting with like-minded people on Instagram helps keep her focused on her goals. She also keeps physical reminders of her dreams in front of her at home and work.
"I read motivational and personal finance books at least 30 minutes per day and listen to podcasts constantly," she says. "I also have vision boards, charts, and timelines on the walls of my cubicle at work."
Becoming debt free
Ellie's focus is paying off. She and her husband started their debt repayment journey on September 1, 2016; at the time, the mortgage balance was $77,135. As of June 1, 2017, they paid off $40,943 and had just $53,808 to go. Ellie thinks they'll be on track to pay off their debt in just a few more months.
"Paying off our mortgage early doesn't make sense to a lot of people who only look at it from a math perspective, but the feeling of security is hard to put a price on," she says.
Bottom line
While paying off a mortgage early isn't the right decision for everyone, it can provide peace of mind to some.
"There is security in knowing that after our mortgage is paid off and we are completely debt free, our land and everything on it belongs to us and can never be taken away," Ellie says.
More from StudentLoanHero.com
Related
Popular in the Community