A child of the '80s with Midwestern roots, singer-songwriter Pokey LaFarge was in St. Louis in 2014 when he heard the news that Michael Brown had been shot on a hot August day in Ferguson, Mo., just 12 miles northwest of the musician's adopted hometown off Interstate 70.
The shooting of the black 18-year-old by a white police officer hit close to home for LaFarge, who attended what he said were mostly peaceful protests in South St. Louis afterward while other demonstrations in and around Ferguson turned violent.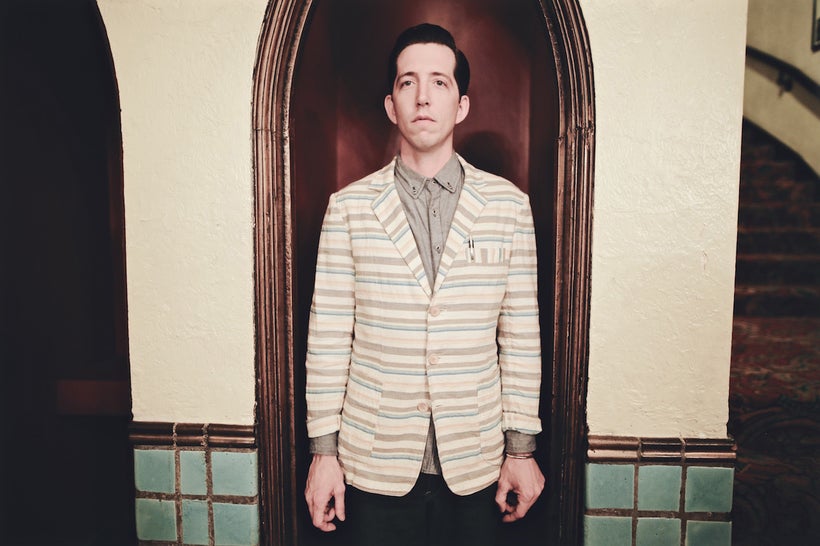 LaFarge, born Andrew Heissler in 1983, directed his energy elsewhere to write "Riot in the Streets," the raucous lead track on his new album Manic Revelations, which will be released May 19 on Rounder Records and is currently available for pre-order.
Now, though, he presents this pensive but powerful weapon of a song in the form of a lively music video that premieres exclusively today (May 2) at The Huffington Post. Watch the video, then continue soaking up the words of LaFarge, who turned this flashpoint in American history into an earnest message of social consciousness that should make more than a few audiences stand up and cheer.
"I started writing it soon after the murder of Michael Brown, however, the song was rewritten numerous times during the evolving aftermath, not only in the St. Louis area, but also in response to the many altercations where police officers were shooting unarmed black men across the country," LaFarge wrote in response to a series of email questions for this article that accompanies the video.
The idea for the energetic performance video shot in St. Louis was conceived by director Phil Harder and LaFarge's photographer Nate Burrell, its feel-good nature offsetting the seriousness of an explosive issue.
"I just wanted to make sure it wasn't sensationalized or some bullshit like that, which would undermine the song and ultimately say something I don't mean," said LaFarge, who admitted he doesn't like making music videos but still believes the art form is essential. "They were sensitive to my concerns and I think did a good job."
Members of LaFarge's band — known as the Southside Collective — featured in the video include Joey Glynn (upright bass), Ryan Koenig (harmonica, harmony vocals), Adam Hoskins (lead electric guitar), Matt Meyer (drums) and Luc Klein (trumpet), all of whom play on each of the album's 10 songs.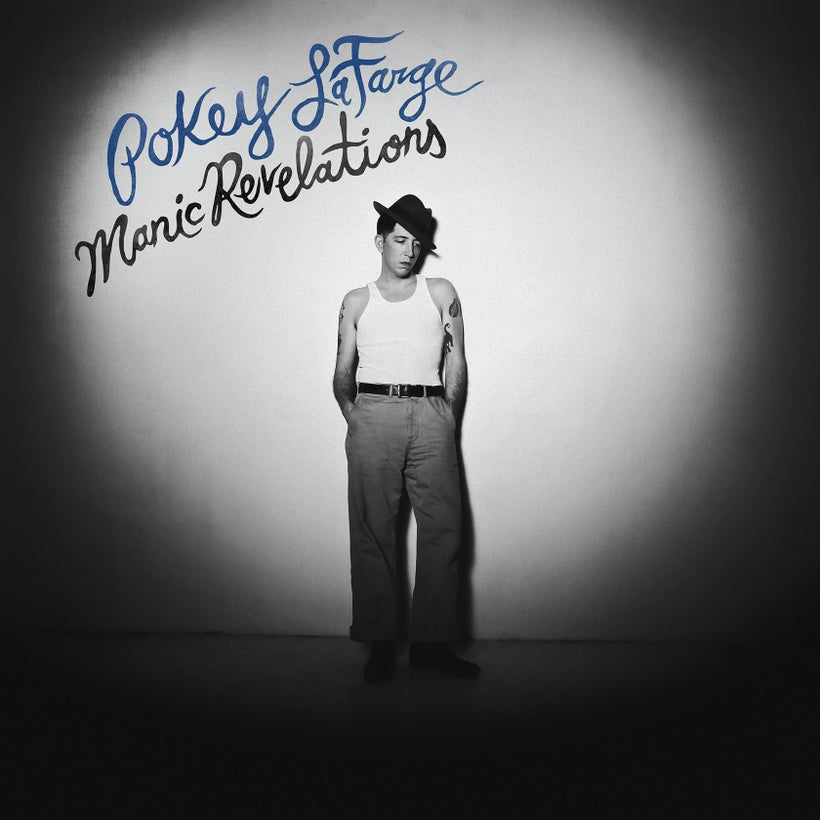 While LaFarge said he "put more of a point of emphasis on experimentation during the writing process" of Manic Revelations, it's "actually just the same old me being reinforced in the context of today's current events."
Most notably, it kicks off with "Riot in the Streets," which, LaFarge offered, addresses more than Brown and other unarmed black men victimized by the police.
"It is partly a response to police brutality and unequal treatment in general of some police officers towards people of color," he said. "It is also to call out that the media, like the government, has an agenda. They want to shape your mind to fit their agenda. They are mostly harmful. The media, the government, the police force — they are here to serve us and not the other way around."
LaFarge makes his feelings known in the song's second verse, directing his rage through the lyrics "words are dangerous like the gun." In the hands of a TV anchor, for example, what "they say can sometimes be almost as harmful as a gun that kills a man in the street," he mentioned as part of a detailed email response.
"We've had long-standing inequality in this country and the news media seems to go a long way in perpetuating that by either deliberate brainwashing or misreporting," continued LaFarge, when asked if there were concerns that some might think his song condones rioting as a means of political expression. "I did speak with certain activists of color in my community and they did express concern over the word 'riot.' Yes, there were riots, however, I am in no way condoning them, nor am I trying to use the word 'riot' to disregard the message and the struggle of a large number of people in my community, and my country.
"I don't want to cover up the fact that there were vastly more peaceful protests. What I wanted to convey was the desperation people feel when they have been pushed to the brink. No more talking. No more waiting. No more silence. Sometimes you have to fight. People want to use the few riots that happened all over the country in response to the many police shootings as a way to wash over the validity of the true message at hand here. It is easier for them to do that than deal with what is a much larger issue. This song is about Black Lives Matter and Blue Lives Matter. But both sides are so firmly entrenched in their side sometimes I question what progress is being made."
LaFarge concluded his answer with another verse from the song:
Right or wrong battle lines are drawn / like the difference 'tween dusk and dawn / Black and white in the light of day / but at night there's only shades of grey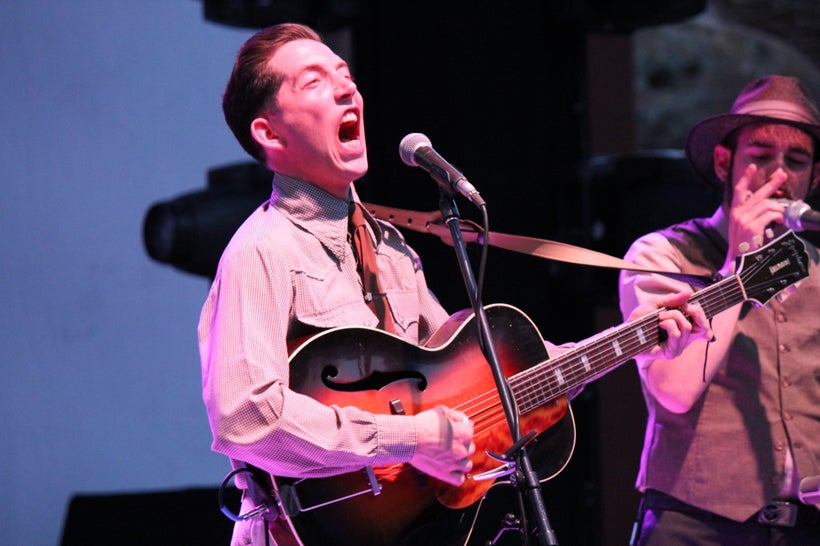 A throwback musician who made the first of his seven previous studio albums in 2006, then toured with Jack White in 2012, LaFarge (above at Red Rocks) considers his biggest break "the bittersweet discovery at 14 years old that I'd never amount to a professional baseball player." Yet this game player possessing country-boy charm and punkabilly credentials also has the rock 'n' roll soul of a scrappy leadoff hitter while knowing how to swing for the fences.
Whether he continues to take political stances in his music remains to be seen but it sounds like LaFarge still has a lot more he wants to say and is prepared to walk the fine line of making his points without using a Babe Ruthian-sized bat on his audience to drive them home. How is that accomplished?
"It is simple: Conveying a feeling is just as important than the words you speak," LaFarge said. "Sometimes you need words to create a feeling and it takes a feeling to tell you what words to speak. There is always something between the lines of each song that leaves the ultimate lasting impression. It is something that is totally relative and cannot be taken literally.
"The deepest connection with a song I feel is connected to the subconscious, no matter if you're writing it or listening to it.  If you are connected to the universe then all you need to do is speak and trust your feeling. You really shouldn't have to think about it too much. If you trust your feeling to be true, then the words will come. My pursuit as an artist is to let the world speak through me."
While the world also stops, thinks and listens — whether it's through this song, the video or in two weeks, the new album — LaFarge is willing to share what could be one of his Manic Revelations.
Asked what has worked best for him personally over the years — being a lover or a fighter — it took only an ounce of strength to deliver a pound of introspection:
"I prefer to fall in love and then proceed to lovingly fight forever more."
Michael Bialas is a journalist and photographer who enjoys writing about entertainment and sports for a number of online publications, including The Huffington Post. Follow him on Twitter: @mjbialas
Publicity photos by Nate Burrell. Concert photo by Michael Bialas.
Calling all HuffPost superfans!
Sign up for membership to become a founding member and help shape HuffPost's next chapter
This post was published on the now-closed HuffPost Contributor platform. Contributors control their own work and posted freely to our site. If you need to flag this entry as abusive,
send us an email
.