Releasing a solo album for the first time since her 2011 debut, introspective singer-songwriter Dia Frampton has left an indelible mark with 2017's Bruises.
The deeply personal 12 songs released in March (Nettwerk Records) by the artist who hails from Logan, Utah, but now lives in Los Angeles, includes the mesmerizing track "Crave," which she cowrote with close friends Nico Stadi and Wrabel.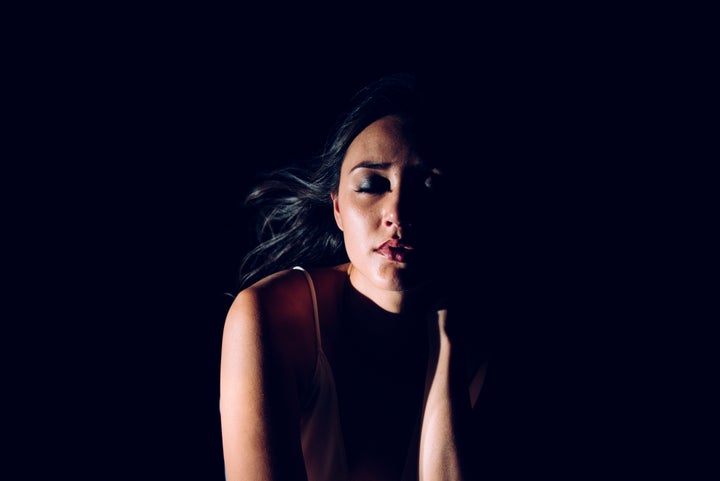 Just as affecting is the music video for "Crave," which Frampton presents exclusively today (June 27) at HuffPost. Frampton, the runner-up on Season 1 of NBC's The Voice, tells the world she wants to "reintroduce myself as an artist," and did it brilliantly in an online blog she wrote for Medium in August 2016.
Now the younger member of former sister act Meg & Dia is teaming up with someone else — award-winning Korean American filmmaker Andrew Ahn, who is the writer-director for the second of two music videos he made from Bruises.
Ahn, who won the John Cassavetes Award at the 2017 Independent Spirit Awards for Spa Night, his first feature film, made such an impression on Frampton at a screening in Los Angeles, that "I waited around after the movie," she wrote in response to a series of email questions for this article. "I'll be honest, completely fan girl-ing. (I'm making that a verb now apparently.) I met him briefly there, and then did what any normal person would do: Twitter-stalked him. Haha. I just loved his work. I couldn't stop crying at the end of Spa Night. It was just a really beautiful movie that had some impact on me, and I knew that I wanted to work with Andrew if I could be so lucky."
Frampton stars (and sings karaoke!) in the music video, which includes an endearing portrait of a budding romance between two male characters played by Blake Young-Fountain and Niru Anya.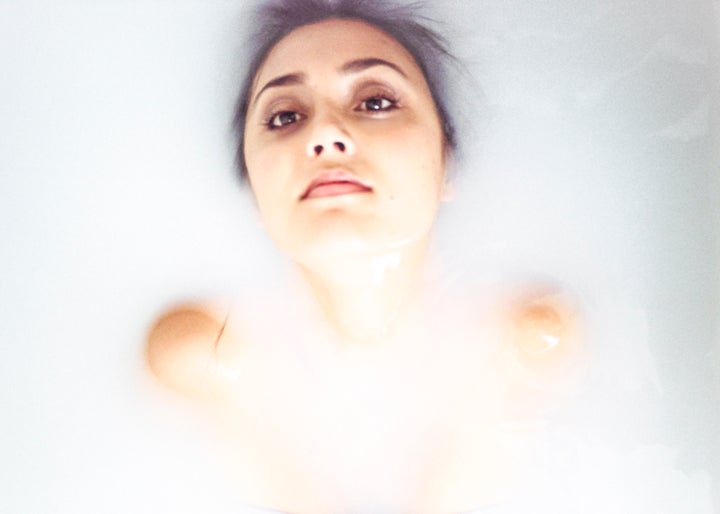 "With the music video for 'Crave,' Dia wanted to pay tribute to the people in her life that are part of the LGBTQ community," Ahn said. "In my previous film work, I have explored the more difficult elements of queer identity, so I was really excited to portray young gay love in an uncomplicated, joyful way. I wanted to capture that initial excitement, that spark of attraction when you first meet someone."
So get the first look at Frampton's stunning music video for "Crave," then see her message to fans before she gives 10 insightful responses during a brief Q&A.
"I would absolutely love to thank everyone for checking out my music and the songs," said Frampton, who begins an East Coast tour in July (see dates below). "It really means a lot and the support is always appreciated. It is something I don't take for granted."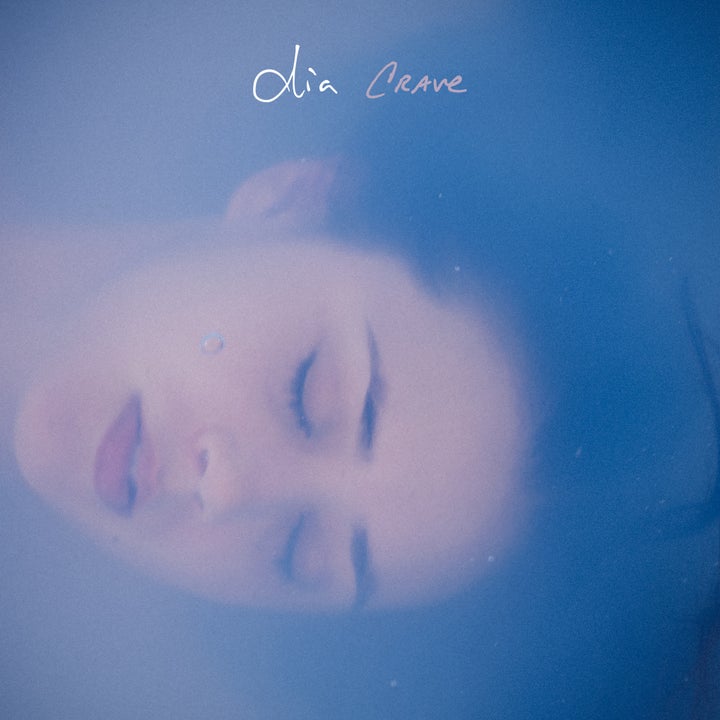 10 (OR SO) QUESTIONS FOR DIA FRAMPTON
1. Who came up with the idea to make a two-part connected series of videos with "Dead Man" and "Crave"? How do the songs relate to each other and how well do the videos tie those songs together?
Dia Frampton: "To be completely honest, the two music videos don't hold hands as much as we had originally planned. At first, we wanted to connect them, but as we got deeper into the stories and the two songs, (one is about ending a relationship, and the other, 'Crave,' is about beginning one), they seemed to take on their own special meanings. Granted, my character in 'Crave' has just moved out of her ex-boyfriend's house, and in with her best friend Blake, who is now trying to get over his ex as well. We made the colors in 'Crave' a lot brighter and more colorful ... to represent someone who is finding their own light again (my character), and someone who is yearning to start something new (Blake's character)."
2. What creative input did you have in the making of the videos?
Dia Frampton: "I had some input, but Andrew was the one who came up with the stories. He told me what he wanted to do for the two videos and, really, I love Andrew's style and his eye so much that I just was ready to go with whatever he wanted to do. I really trust Andrew. I think he is extremely talented, so I just flew into the stories with him."
3. What prompted you to write the song "Crave"?
Dia Frampton: "I had been writing so many sad songs lately ('Dead Man,' 'Lights,' 'Out of the Dark') that 'Crave' was written in one sitting with some close friends. Nico Stadi and Wrabel cowrote that song with me. Nico and my old band used to tour a lot together back in the day. The 'van and trailer' days we call 'em, back with my band Meg and Dia. Nico and I go way back and I trust him in the studio. 'Crave' was a song I wrote in a relaxed state of mind. ... It was kind of writing without over-thinking anything, which sometimes is exactly what you need to do."
4. In the video for "Crave," you're singing karaoke. What's been your most memorable moment in a karaoke bar? What's your favorite karaoke song to sing and why?
Dia Frampton: "I don't have a favorite karaoke song, but anything by Celine Dion ('It's All Coming Back To Me Now,' 'All By Myself'), can be pretty epic after a cocktail or two. Most memorable moment in a karaoke bar? One time, when I was visiting New York City, I met this man in a bar and we just clicked. We talked all night and then left the bar around 2 a.m. and wanted to go somewhere else to hang out, but everywhere was closed (and it was freezing!). There was a karaoke bar open ... you know the kind where you can rent rooms by the hour? That sounds gross. Haha. But it was actually a really special moment. We rented a karaoke room, only for the hour because those things are more expensive than you would think! And we had our first (and last kiss) there, sang some songs and talked till about 7 a.m., and then I left the city, back to L.A. and we texted for a while until it fizzled out. But it was still a special moment ... a crazy connection that is like a little secret I can keep. Well, now it's not, but sometimes you meet people only for a few moments and you can share so many things and it feels real. It feels honest."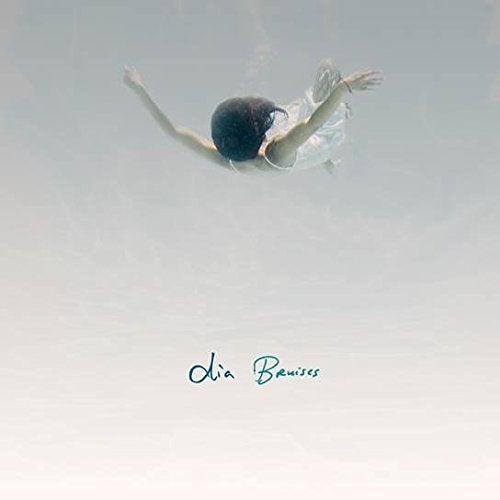 5. How do you gauge your growth as an artist since the release of your debut album Red in 2011? Despite what you've accomplished in your career, you are quoted in your bio as saying, "I'm not that sassy, confident woman." Why do you feel that way?
Dia Frampton: "I've grown more as an artist by practice really. I still come home every day and sing scales and practice songs that are very difficult for me. (Right now I'm practicing 'How Far I'll Go,' from the Moana movie.) I just find songs that are difficult for me and challenge my range and then jump on them and stay on them. My poor downstairs and upstairs neighbors must hate me by now! I'm not confident, but I am learning, and I'm trying. It's hard to feel confident, you know, turning 30 in Los Angeles, living with a roommate and working a day job can be, well, difficult to swallow sometimes when I peek on people's Instagram pages and see their house and three kids and their new Ikea furniture set. Haha! It sounds silly, but I am trying to just enjoy the journey. I am trying to focus my energy on getting better at my craft, not trying to get a huge tour with _________ artist. I mean, if it happens, I'm always grateful, but if it doesn't, I'll be OK. You know? I've got my priorities straight."
6. Who or what motivated you to make another solo record?
Dia Frampton: "Fear. Fear of failure, maybe. And, you know, I just had more to say. That's really it. I had a message ... a story, that I wanted to share. The motto for the new record was really, 'It's OK. Keep going. Keep your head down and keep going. 'It's OK.' It's funny, cause sometimes when I'm in a really good mood I'll put on the record and be like, 'Eh. This is really slow ... eh, this is OK … but ... let's listen to some Daft Punk!' And then when I have a really bad day, I'll put the record on and (not to sound like my ego is huge), but I will really love it. It means something special to me. And it feels like a warm hug when I'm blue. It feels like someone is sitting on the edge of the cliff with me, saying, 'It's OK. Hey, I'm right here. It's OK.' To be straight to the point, Bruises is my soundtrack on the rainy days."
7. Some have termed Bruises as a comeback, though you've been active with other projects or collaborations. How do you feel about that assessment, along with the public's reception to the record since its March release?
Dia Frampton: "I am glad that it has hit home for people. I don't feel like it's a comeback since I'm always working, I'm always writing. I never stopped. I never went away. Publicly, it might feel like that but ... I'm always writing and making music and playing shows. I love it. I really do."
8. If you weren't a singer-songwriter, what would you have picked to be your career profession? What interests besides music did you have growing up?
Dia Frampton: "I love acting. I love telling stories any way that I can, so acting is something that I really love doing. Cooking and yoga are also very fun for me. I've also been writing my first screenplay with a dear friend whom I met in acting class, Matt. We both went to UCB theatre for classes as well, and we've been working on something that, well, hopefully won't suck. Haha. Matt's a great writer. I'm learning and he has been kind enough to be patient with me. When it comes to writing, I've just been trying to follow my gut instinct."
9. How is your relationship with your sister Meg these days? What kind of feedback did she give you on "Gold and Silver" (a warm look back at their days as a duo)? What are the chances that you will perform with her again?
Dia Frampton: "Meg lives in Utah, so we aren't close literally, but I miss her a lot. She's always been supportive and she listens to the album, too. I sent her some songs before we were making the final track listing and asked what her favorites were, and 'Gold and Silver' made the cut. We still send song clips back and forth to each other. Meg taught me how to write music and how to express myself. Before her, I was just singing other people's songs. Meg taught me that I could do it myself."
10. What do you crave the most at the time in your life?
Dia Frampton: "Sleep. Haha!!! It sounds silly, but it's been so busy here. Just another hour please? I always look at my alarm clock in the morning and get so bummed out. (Yes! I have an old-school alarm clock!) Phones aren't allowed in my bedroom. Whenever I sit in bed on my phone, 30 minutes later I'm looking at pictures of monkeys or cute babies or TED Talks and I'm like, 'Why?' I can go down the rabbit hole of an iPhone and social media and ... yeah, that's not happening anymore."
Michael Bialas is a journalist and photographer who enjoys writing about entertainment and sports for a number of online publications, including HuffPost. Follow him on Twitter: @mjbialas
Photos courtesy of the artist.
Dia Frampton's upcoming tour dates:
July 7: Vienna, Va. (Jammin Java)
July 9: Philadelphia (WCL Downstairs)
July 11: Boston (Brighton Music Hall)
July 12: New York (Studio at Webster Hall)
Popular in the Community