Who's that knocking on the door of Humming House? Let's just say Mr. Opportunity is making another visit to the Nashville-based folk-rock-roots band that's tried to transform its House into a hospitable, comfortable home since 2011.
Always an embracing, entertaining outfit, the inhabitants of Humming House hope to welcome Mr. O, along with a new companion or two (or many more) as they introduce another sparkling album to the public, starting with a vibrant music video that premieres today (Sept. 14) at HuffPost.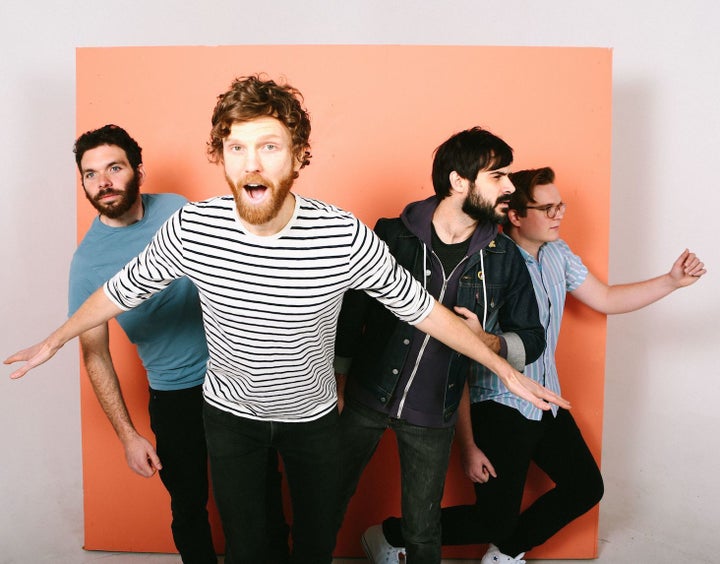 Companion, the album that will be released Oct. 6, also happens to be the name of the music video and title song that Humming House frontman, guitarist and principal singer-songwriter Justin Wade Tam wrote. It happened over a four-year period along a five-hour stretch of interstate between Nashville and Athens, Ga., when his wife Kacie was pursuing a Ph.D. at the University of Georgia.
She is not only Tam's favorite companion but also "my best friend, my love and my partner," Tam said in response to a series of email questions for this article. "We've been married for seven years and continue to have great adventures. Between my musical travels and her life in academia, our careers have put many miles between us for long periods. The fact that we both allow each other the space to pursue our dreams in tandem while also persistently pursuing each other is an incredible gift."
Professionally, though, Tam relies on the friendship of his gifted bandmates — Joshua Wolak (specialty: mandolin), Benjamin Jones (upright bass) and Bobby Chase (fiddle) — all of whom are multi-instrumentalists.
Fitting in with the theme, Tam called "this talented group of dudes" his favorite companions professionally. "We've been through an insane amount of miles on the road together for six years," he said. "We've slept on floors, driven through the night for shows, we've played to no one at dive bars and to thousands at theaters … we've attended each other's weddings, supported each other in tragedy … we've basically been a family.
"Finding a group of friends with those qualities is difficult enough, but forming a band full of them is nothing short of a miracle."
The music video, directed by Kerry Henderson at Stage Left Creative, who also was the creative genius behind Humming House's picturesque "Great Divide" (that we premiered here) and "Run With Me," began as a crowdsourcing project involving fans and friends, many of whom were couples.
"It's an honor to have such intimate and celebratory moments from so many people's lives in this video," Tam said.
Tam resisted naming his favorite couple in the video because "there are so many good ones," but added, "I love the impromptu grass angles in Centennial Park and the skyline proposal. There were also proposals from Humming House shows that made that cut. One was in a New York alleyway outside Highline Ballroom where we sang 'Fly On' for the occasion. … Emily and her fiance Robyn sent in that hilarious video of her singing in the front seat of a truck in New Zealand."
Check out the music video for "Companion" now, then continue reading to find out more about the changes Humming House have made with their music and their lineup as they prepare for the release of their third full-length studio album.
"The idea behind (the song) 'Companion' was to describe the magic of a new relationship," Tam said. "There's something electric about meeting someone and realizing that you want nothing more than to just be with them all the time. I wanted to describe that happiness and capture it … a feeling most songwriters have tackled."
On those lonely drives along Interstate 75, Tam elicited feedback from his other band members, including sending an iPhone memo to Wolak and Jones, who "developed the musical riffs that became my favorite part of this song. Their unison guitar and bass parts are the melody that gets stuck in my head."
Chase also contributed to some of the 10 songs that were co-writes on the 12-track album.
"What makes a song a Humming House tune, however, is the arrangement process," said Tam about the months of rehearsals before "a grueling but necessary" four days of pre-production at The Casino recording studio in East Nashville with Jordan Lehning and Eric Masse, two of the album's four producers.
"These songs went through many forms before the final studio tracks," Tam said. "… I'm thankful for the arranging skills of the band, they really prioritize counter melodies and pushing songs until they feel right."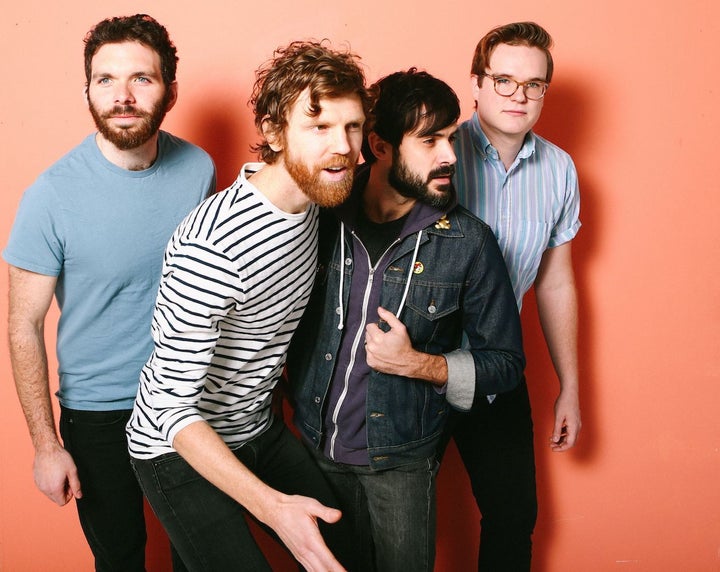 Humming House, consistently shining as an energetic band filled with uplifting, infectious tunes, up the ante on Companion with dazzling electric guitar bursts on songs such as "Hope in My Head" and "Sign Me Up" and the Queen-like rhapsodic chorus of "I Want it All." Some of that material may land on the set list when they return to Nashville to play Saturday (Sept. 16) at the City Winery for AmericanaFest, the mega-Music City event where I first met and interviewed Tam in 2014. A major tour to promote Companion will follow this fall (see the dates below).
It's a formative transformation from their previous work, including Revelries, the 2015 release in which Humming House "put ourselves in a box intentionally and arranged all the songs around acoustic guitar, mandolin, fiddle and upright bass," Tam offered. "For Companion, we threw those rules out the window and tried to arrange the songs to convey the lyrical narratives best. The result is an electrified Humming House album. The guys are all multi-instrumentalists and that really came out on this project. Everyone experimented with previously untapped instruments and tones."
Pumping up the volume (Humming House also added touring drummer Nathan Wahlman to their live shows) has been a logical progression in their evolution from Safe House to Power House, and Tam said, "We're really proud of the result and the new direction."
Many fans also will notice the absence of lovely and spirited singer Leslie Rodriguez, a key performer since joining the band in 2013 who decided this spring to leave the group and return to her hometown of Louisville, Ky., to start her own family with husband Javier. Their first child, a girl who will be named Penelope, is expected to arrive any day now.
"It's been pretty seamless," Tam said about the quintet becoming a quartet. "The band has had a revolving door of collaborators over the years, and so that trend is continuing. … Leslie was a joy to sing with every night and a great energy on stage. We miss having her on the road, but are so happy for her and her husband Javier."
Writing and recording the album while dealing with some chronic health issues ("nothing life threatening," Tam reported) also gave the band leader a fresh perspective on life that shows up on songs such as "Silver Lining," "Can't Stay Away" and "Make It Through." All of them, he said, were born out of his personal struggles, yet "touch on universal feelings of desperation and a call for perseverance in the face of obstacles."
In the aftermath of one horrible hurricane that hit Texas as another one approached the Florida coast, Tam mentioned "Make It Through" as a song that "has felt particularly poignant for me as we face challenges to our global environment, to civil liberties, to our geo-political stability and most recently to a slew of natural disasters."
Humming House is doing its part to aid survivors of such disasters by donating 100 percent of the proceeds from their "Helping Hands Compilation" on Noisetrade to the One America Appeal relief effort for Hurricanes Harvey and Irma. The compilation features songs from each of their albums, including the single "Companion."
"I'm a strong advocate of dialogue," Tam said. "The song is an appeal to be careful with each other because we're all just trying to figure out this thing called existence. We're all just trying to provide for ourselves, our family and find a form of peace. Providing the space for everyone to do that is a goal worth striving toward."
Look who answered when Mr. Opportunity came knocking. The fine folks of Humming House obviously know how to make all their guests feel welcome.
Michael Bialas is a journalist and photographer who enjoys writing about entertainment and sports for a number of online publications, including HuffPost and No Depression. Follow him on Twitter: @mjbialas
Humming House publicity photos by Melissa Madison Fuller.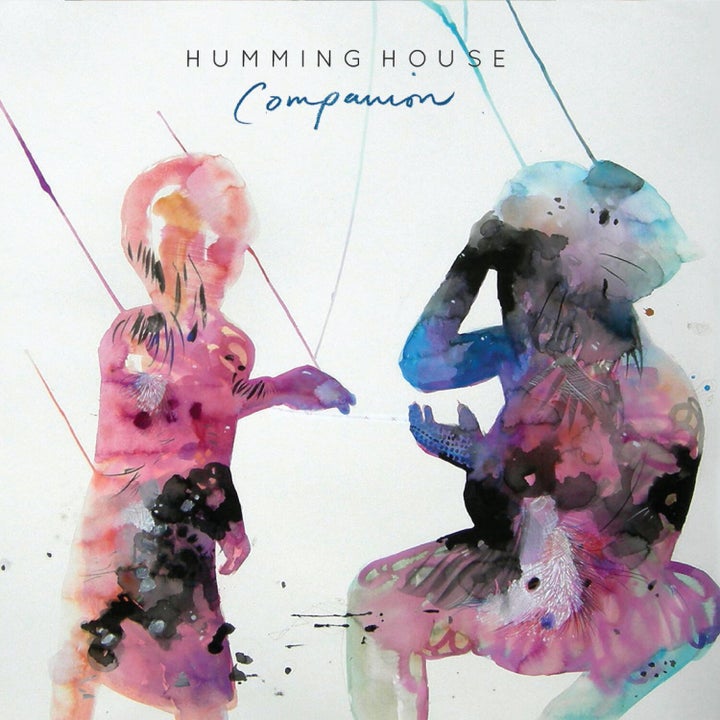 Humming House's Companion tour dates
Sept. 21: Open Chord — Knoxville, Tenn.
Sept. 22: Revelry Room — Chattanooga, Tenn.
Sept. 23: Isha Institute of Inner Sciences — McMinnville, Tenn.
Oct. 10: South On Main Little — Rock, Ark.
Oct. 11: White Oak Music Hall — Houston
Oct. 12: Sam's Burger Joint — San Antonio, Texas
Oct. 13: Levitt Pavilion — Arlington, Texas
Oct. 14: Blue Door — Oklahoma City, Okla.
Oct. 15: Riot Room — Kansas City, Mo.
Oct. 17: Raccoon Motel — Davenport, Iowa
Oct. 18: SPACE — Evanston, Ill.
Oct. 19: Blueberry Hill Duck Room — University City, Mo.
Oct. 20: Woodland Tavern — Columbus, Ohio
Oct. 21: Cosmic Charlie's — Lexington, Ky.
Oct. 31: Club Cafe — Pittsburgh
Nov. 1: The Middle East-Upstairs — Boston
Nov. 2: Bates College — Lewiston, Maine
Nov. 3: Stone Mountain Arts Center — Brownfield, Maine
Nov. 4: Club Metronome — Burlington, Vt.
Nov. 5: Milkboy — Philadelphia
Nov. 7: Mercury Lounge — New York
Nov. 8: Jammin Java — Vienna, Va.
Nov. 9: The Visulite Theatre — Charlotte, N.C.
Nov. 10: Cannery Ballroom — Nashville, Tenn.
Nov. 16: The Foundry — Athens, Ga.
Nov. 17: The Earl — Atlanta
Nov. 18 WorkPlay Theatre — Birmingham, Ala.
Popular in the Community