Liz Asaro is a wonderful singer-songwriter who's still trying to get heard.
That's nothing new in this artistic profession, but in the TV competition era of American Idol and The Voice, where the performers usually need a hook to tell (or sell) their story, sheer talent while trying to make an impression often gets lost. Sometimes all it takes is a major break.
Or, in the case of Asaro, the ability to make your own breakthrough.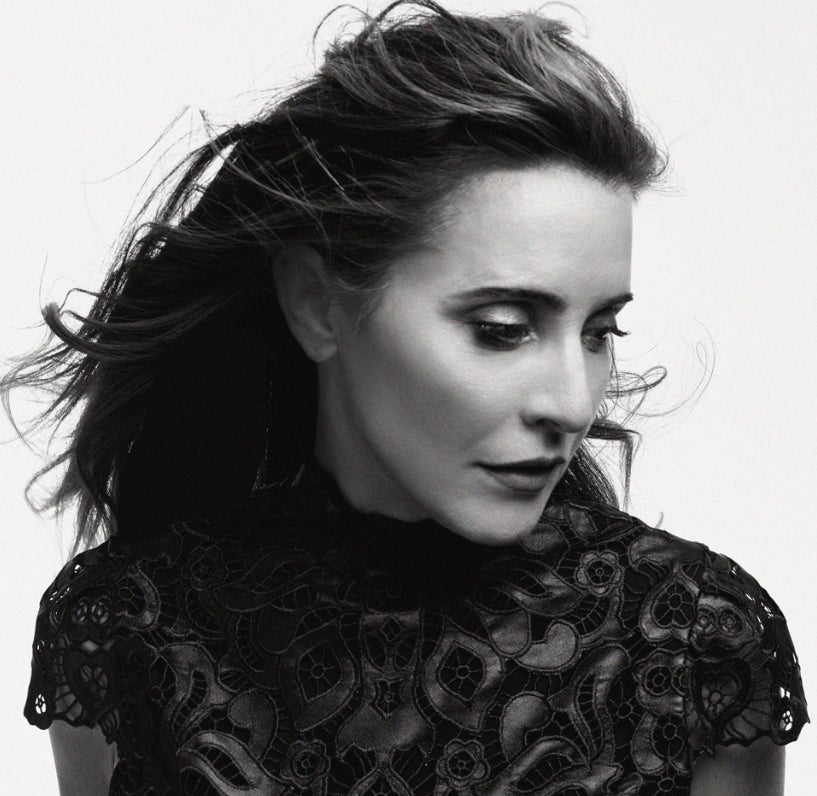 Today (June 15) at Huffpost, Asaro presents the first music video premiere of her blossoming career. The song "1000 Years" explores what the past has taught us (or failed to teach us) about living in the present, and what to do with that knowledge in the future.
Put your hand out / But please don't pull me in / The stones beneath you / The same they've always been / What would you do 1000 Years ago
Check out "1000 Years" now, then discover more about the song, the making of the video shot about a month ago in stylish black and white, and especially Asaro, who brought in some heavy hitters to launch what might be her groundbreaking project.
A music lover and competitive athlete (she still roots for the Red Sox, Bruins, Celtics and Patriots) while growing up in Rhode Island, Asaro studied psychology, attended the University of Rochester and Fashion Institute of Design & Merchandising in San Francisco, worked in commercial interior design, married Steve Biggar and began raising a family of three children in New York City, then (exhale) finally "started seriously writing my own music about 2½ years ago."
Life's experiences certainly helped adjust her learning curve as Asaro realized while continuing to work on her debut album the past week in London.
"Probably one of the best lessons I've learned is when you want to get something done, you just figure out a way to do it," Asaro wrote in response to a series of email questions for this article that accompanies the video premiere. "Certainly there is a time for collaboration and it takes a village, but there's nothing better than to know you can accomplish tasks on your own. Every bit of it, the determination, figuring out the puzzle or the path, and the accomplishment. My mom taught me this, purely by example. If we all can learn to do our part, and do our best, we will get far."
Before writing music, Asaro performed with a cover band but probably never dreamed then that she would one day sing with some of the same artists who once worked with David Bowie.
Asaro recently reconnected with her college friend Lefebvre, a full-time member of the Tedeschi Trucks Band who agreed to play on a few of her songs. Producer Wayne Sheehy, Asaro's "1000 Years" cowriter, introduced her to Leonard, a Dublin-born musician who spent three days in the studio, and offered his house a few hours north of the Big Apple as a location for the video that was directed and edited by David Doobinin.
Then Blondie guitarist Tommy Kessler, another friend who also played on the recordings, suggested Campbell, the New York City drummer who toured and/or recorded with Bowie from 1989's Sound + Vision until 2013's The Next Day.
"Coincidentally, I was at an event that next week and Sterling was there," Asaro said. "I met him, we hit it off, I asked him to play, he said sure and that was that. He now plays shows with me occasionally. … I am very blessed and I have to pinch myself sometimes! All of these guys have become my friends, we know each others' families, etc. I stand in great admiration of them, I have learned so much from them, and I am honored that they are my friends above all."
Asked if she could pass along some of the memories they shared with her about Bowie, Asaro said, "It is clear to me that each one of them dearly loves David and their work with him. I remember Tim telling me something about the vast amount he learned from him from just working for a month on Blackstar (Bowie's final album). They also pointed out that the social aspect of working with David Bowie was very important to him. It was important that they had time to just be with each other as people when they got together to record. The cast of players that he attracted and brought in seem like such an incredible, talent-filled family with so much respect for each other."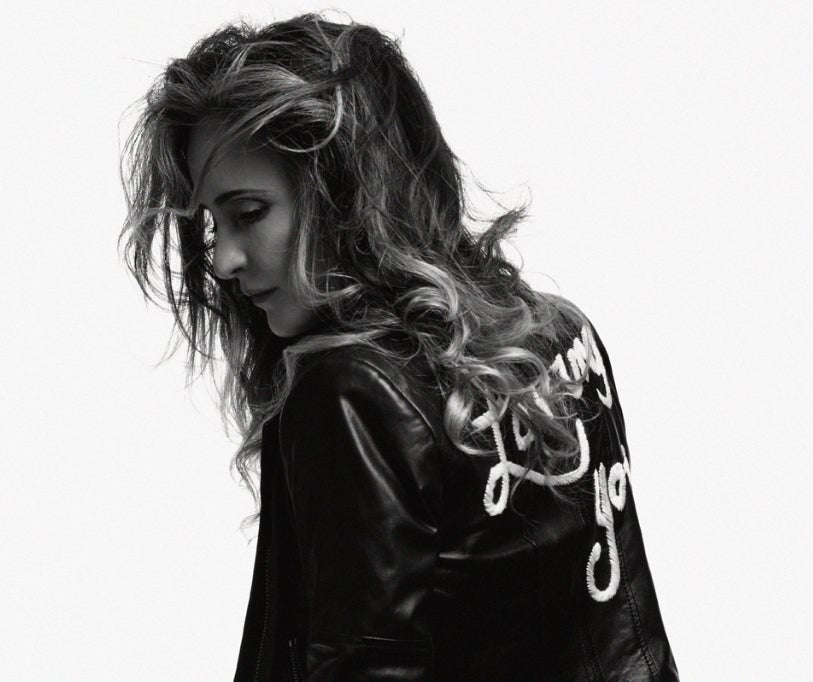 Depending on how many songs she and her team approve for this project titled Rain, it will be released in the fall as either a full-length album or EP. It originally was scheduled to drop as an EP in March but — as what often happens with an artist still developing a proper fan base without a built-in following or huge social media numbers — the recording was pulled back to give it a proper publicity push.
"The biggest challenge for me has been finding the right producer to help me perfect the sound," Asaro said frankly. "Another big challenge is now getting the music out there. … I also have three kids, and I refuse to miss anything they do and I want to make sure I am there as much as possible, so balancing that has been a bit exhausting!"
Though some of her ethereal material recalls favorites from her past such as Natalie Merchant, Tracy Chapman, Alanis Morissette and Tori Amos, Asaro said she is "a rocker at heart, so the sound of Black Sabbath will always be one I'm drawn to, and Led Zeppelin is the ultimate; I love riff-based music. I am huge fan of anything Chris Cornell did and I love the '90s rock period. I love David Bowie and his players for their sheer originality and ultimate talent, and Prince for his ridiculous musicianship and killer lyrics."
These days, Asaro points out that she has "everything" on her playlist, including Lorde, Muse, Twenty One Pilots, Arctic Monkeys, Sia and the Chainsmokers. But while other planned tracks such as "Ride" and "The Bottom" bring the heat, that '90s influence still lingers, as does her affection for a certain band fronted by Dolores O'Riordan.
"Ah! I love their sound," Asaro said about being compared to the Cranberries and their lead singer. "I was always drawn to tonality in voices, so I love the unique aspects of her voice and how it sounds over the edgy guitars in particular. The dynamics in their music let you breathe and then they dig in to where you really feel it. I definitely try to accomplish that with the music."
Asaro said she plays a little guitar but loves percussion, and plans to include some of those instruments in her live show.
"No matter the genre, all of those random sounds add elements that catch your ear off guard and just add depth and interest," she said.
The same goes for Asaro's captivating voice, which shines on this acoustic version of "1000 Years" that was arranged and mixed by Leonard, Bowie's music director/guitarist on the Reality world tour who also appears in the video.
"His sounds are like magic!" Asaro wrote of Leonard, who also has a solo act called Spooky Ghost but as a session player, songwriter and producer has compiled a scary-good list of female collaborators including Jonatha Brooke, Paula Cole, Cyndi Lauper and Suzanne Vega. "He layers ambiance and atmosphere like no one else."
Now that exquisite list includes Asaro, whose powerful "1000 Years," to be released as a single on June 21, digs beneath the surface to get inside the human condition.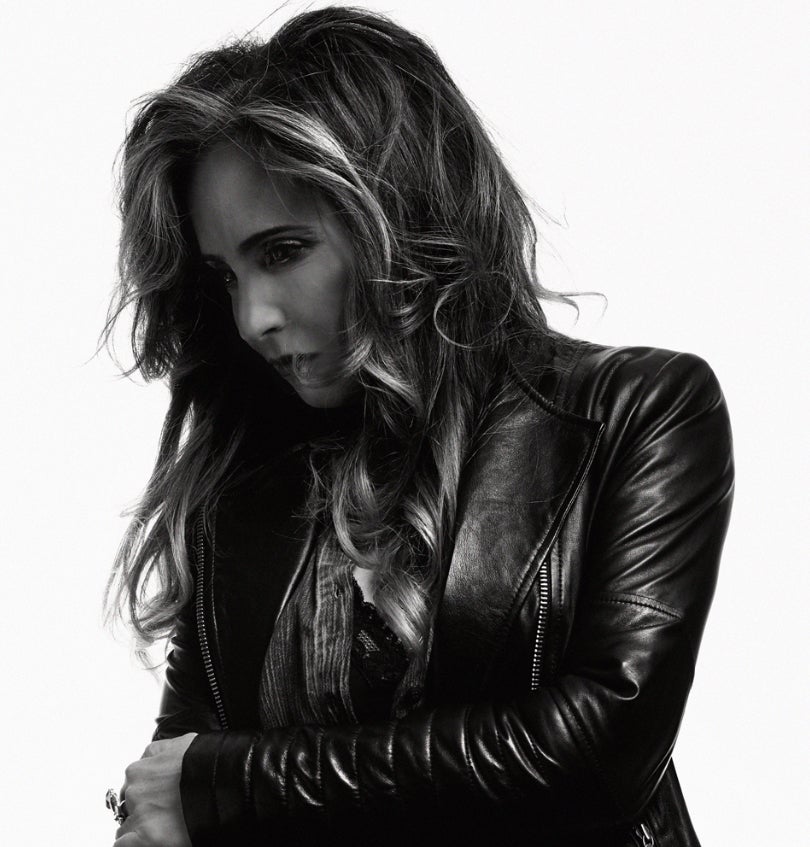 "When I first started writing it, I was thinking of the concept that we are tiny specks in the universe in the grand scheme of things," she said. "As much as I believe the energy of each one is quite significant, if people keep the speck concept in mind, it may reduce a bit of the arrogance, and increase the tolerance in our minds.
"The other aspect of the song touches on past lives, not just past people, but the belief in our own past lives. I happen to believe in them. Sometimes I feel like we may be drawn to places, habits or other people because of who we may have been in the past. It's always fun to consider the possibility anyway."
Maybe in another life, Asaro did play alongside Ziggy Stardust. But even if that dream was never realized, she seems perfectly fine with earning her own claim to fame.
All this hard-working, fun-loving, alternative-thinking, problem-solving woman wants is a chance.
Michael Bialas is a journalist and photographer who enjoys writing about entertainment and sports for a number of online publications, including HuffPost. Follow him on Twitter: @mjbialas
Publicity photos courtesy of the artist.
REAL LIFE. REAL NEWS. REAL VOICES.
Help us tell more of the stories that matter from voices that too often remain unheard.
This post was published on the now-closed HuffPost Contributor platform. Contributors control their own work and posted freely to our site. If you need to flag this entry as abusive,
send us an email
.