Is it possible for two people who barely know each other while living on opposite sides of the country to unite and make beautiful music together?
Absolutely, and the Sweeplings' Whitney Dean and Cami Bradley have the frequent flier miles to prove it.
Born and raised in Huntsville, Alabama, Dean is obsessed with college football, credits his wife (and Sweeplings manager) Bethany for "discovering" his musical partner and has played, toured and wrote music with the pre-Civil Wars John Paul White and other artists during his career while filling roles from lead vocalist to keyboard player in bands or duos.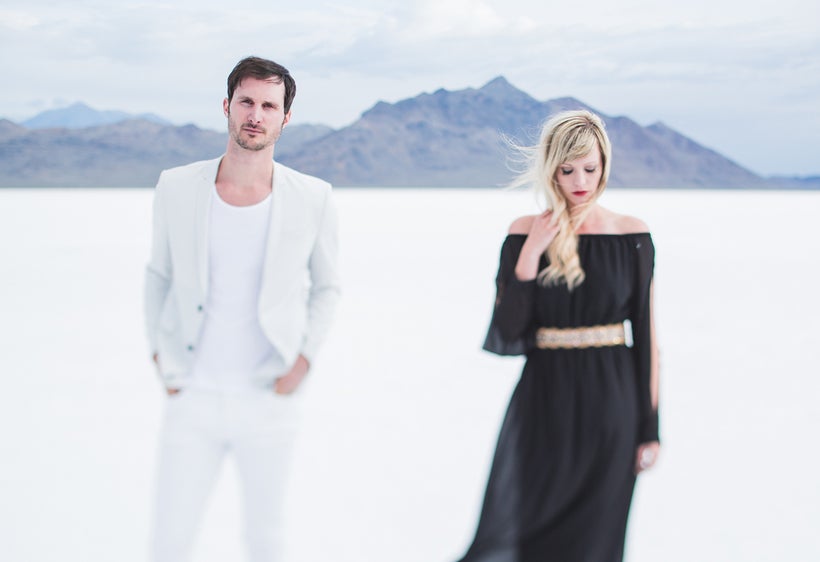 Born and raised in Spokane, Washington, Bradley made it to the final six as a contestant on America's Got Talent in 2013, is "heavily addicted to chocolate (and coffee if we're being honest with each other)" and has a "super cute husband" named Eric "who is my partner in everything."
That Dean and Bradley connected as an in-sync sonically sound folk-pop duo who deliver sweeping harmonies and write luscious songs might seem like a miracle, but as the Sweeplings, they simply chalk it up to the power of music.
See (and hear) for yourself as the Sweeplings present the music video premiere of "Fool" exclusively today (Aug. 3) at HuffPost. The song is the first single from their gorgeous Sleepwalking EP. Dean and Bradley are also here to proudly announce its release date — Aug. 25 on Nettwerk Records.
The video, like with almost every artistic step they take, was a creative "team effort" that involved both spouses, Dean offered in a joint email interview with Bradley that accompanies today's premiere.
"With 'Fool,' Eric (Bradley's husband) really took a lead on this video idea and ran with some concepts using lights and a solid white room," Dean pointed out. "The overall concept is a visual depicting what the lyrics are suggesting. It's about those times in your life where you can feel like you are in a haze, are emotional, and maybe even a little dangerous to those around you. We used haze to show the clouds in judgment or 'fog of emotions' and the lights as the intensity of those emotions."
Shot at Bradley's home in Spokane, she said her husband turned their garage into a studio and "built the white room in a few hours one day. I literally came home and was so confused when I walked in. Ha ha."
It took about 12 hours — "give or take many breaks because it was HOT inside the garage," Bradley interjected — to finish the shoot, and all four were involved in editing and directing the elegant piece of work, as they were with "about 13 music videos or so over the past two years," Dean said.
" 'Fool' is special in its own way because we did it all completely in one little white room," he added, mentioning previous video challenges such as waking up at sunrise and hiking two miles to shoot "Twinkle Twinkle Little Star" or chasing a storm at the Bonneville Salt Flats and dodging raindrops between 4 and 7 a.m. for "Under Your Spell."
"So ... 'Fool' gave us the chance to take our time and have some fun! That's rare for us."
Now here's your opportunity to catch a glimpse of this rare pair, then continue to get the rest of the Sweeplings' origin story, along with more details on the video, the song and the upcoming EP.
The name for the duo is "easy to explain," which Bradley proceeded to do, saying, " 'ling' is a suffix (duckling, sapling) ... aka a small grouping. We are a small grouping, two people who write sweeping melodies. The Sweeplings."
Explaining their ability to work so cohesively as a well-oiled machine is more complex, though. The Sweeplings even had their name before Bradley joined the group.
"I realize as I look back now, that I never really had a say, and I never really cared," Bradley said. "Bethany (Whitney's wife) came up with the name before I was a part of the band (it was just the name of a project Whitney was working on) and it just stayed. Names are so funny, because they don't really matter."
Bethany Dean, who paused America's Got Talent one night so her husband could see this fantastic female singer, also suggested that he contact Bradley for a possible collaboration, which began with a series of emails and phone calls, then eventually involved Skype songwriting sessions.
"It took about eight months or so from the first email to me actually flying to Spokane to meet Cami and her husband," Dean said. "It took a few emails and calls to convince Cami and her husband that my wife and I weren't weirdo crazy people. After we met, we wrote eight songs in a little over two days. … A strange and serendipitous series of events led us to where we are today."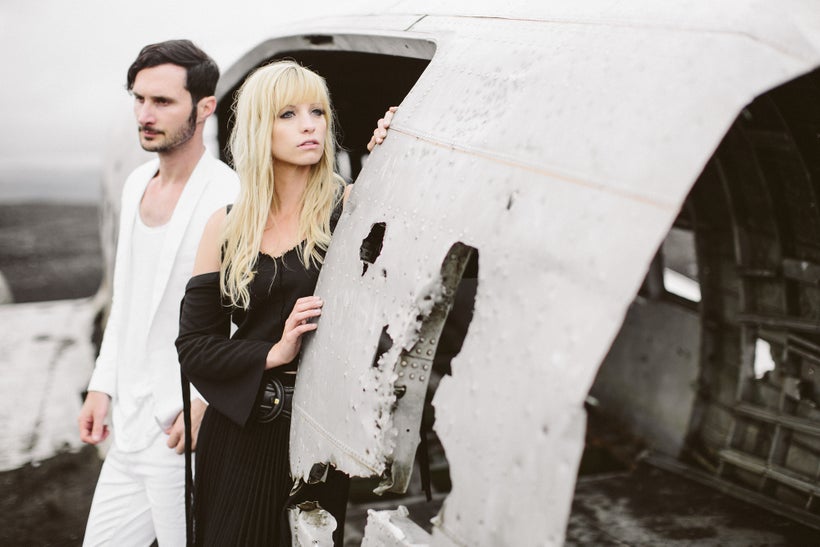 With more than enough original material, the Sweeplings self-released their debut album, the full-length Rise & Fall, in 2015, then added three previously unreleased tracks to a deluxe version this April after they joined the Nettwerk label roster.
Now they are looking forward to presenting Sleepwalking, bringing in an outside producer for the first time after writing over the past year every note and lyric together or apart ("Fool," for instance, started as a simple text from Bradley to Dean).
Musical contributions came from some "legit string players," and the bass, mellotron and electric guitar parts played on a couple of songs were by Nashville producer Paul Moak (The Blind Boys of Alabama, Martha Wainwright), who recorded the EP over a week and a half in his studio called "The Smoakstack." Otherwise, Dean and Bradley handled all the other instrumental duties. They inevitably found themselves in tune with the Grammy-nominated Moak.
"Working with a producer is so scary," Bradley admitted. "It's like handing a stranger your child and asking them to raise it to adulthood with you. What if they change everything and my baby turns out a mess? What if I chose the wrong person and they are mean? What if they don't 'get me'? All of those things race through your mind.
"Anyone who knows Paul knows every one of those thoughts gets thrown out the window the instant you sit down with him. Paul was on our team from Day One. He listened, he created, he pushed, he challenged, but ultimately he allowed us to make these songs better and yet still be us. I am so grateful for him and the experience he gave us."  
The swirling, "sweepling" harmonies and the lush production found on Sleepwalking's six songs, in addition to Dean's Alabama connection before White's highly publicized professional parting with Joy Williams, draw inevitable comparisons to the Civil Wars. But the Sweeplings don't want to get into a battle of the bands or other folk-pop duos while trying to make it on their own.
"We wanna make music we love, that people can digest and want to show to their friends," said Bradley, who admitted "there is a GIANT hole to fill" by the departure of the Civil Wars, a band she loved. "We don't compare or try to be like someone else. In fact, sometimes I forget we are even a duo! We just like singing pretty harmonies and coming up with new ideas. The fact that there is two of us is just because it happened that way. Our main goal is to focus on getting better at our craft and make a sound that someday someone will say, 'That sounds like the Sweeplings.' "
Dean, who earned a music business degree from the University of North Alabama in Florence, agrees but is flattered and humbled by comparisons to the mellow Southern-based band that skyrocketed to fame, then split almost as quickly.
After being associated with White, his fellow Alabaman, Dean said, "It's no shock that we have some similar musical DNA. But I believe pretty strongly that if you listen to our album or EP, come to a show, and then listen to other duos in the folk-ish world, there is a clear difference in us and our 'sound.' "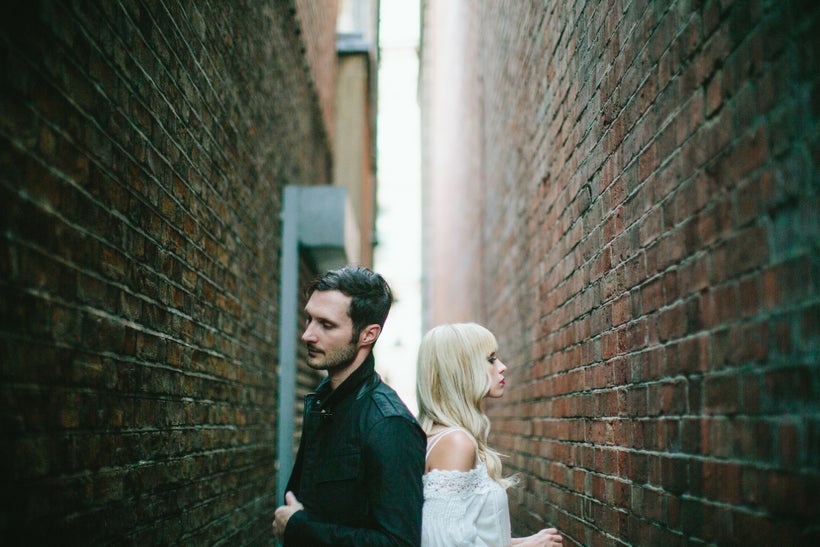 While sonically on the same page, Dean and Bradley also read each other's minds regarding the evolution of the Sweeplings. They sound more like next-door neighbors at a coffee klatch than long-distance pen pals separated by over 2,000 miles or a 33-hour drive on Interstate 90.
"We are really intentional about our music and want it to have a timeless quality to it," said Dean, who confessed that as a child, he was "too free-willed and difficult to ever be taught anything," including by his mother, a voice and piano teacher. "Always focusing on a little restraint in the studio (instrumentally) so that the focus is on the melody and lyrics and how they mingle with our harmony. We want to make music that expresses real emotions, tells universal stories of love, loss and strength."
Added Bradley: "We are so proud of Rise & Fall but I can already see the progression of where we've come and that excites me. This is just the beginning! Whitney and I strive to pay attention to our melodies, to write something new for ourselves. We strive to be intentional with our lyrics, to tell a new story in our songs. And lastly, we try to make all those things come together in a way that makes people feel something. Not just music you listen to, but something that makes you physically respond. Music that makes you ache, makes you stop what you're doing, makes you cry, makes you remember ... music that moves you."
By releasing the moving force that is Sleepwalking, the Sweeplings will sweep you away.
Michael Bialas is a journalist and photographer who enjoys writing about entertainment and sports for a number of online publications, including HuffPost. Follow him on Twitter: @mjbialas
Publicity photos courtesy of the artist. Follow the Sweeplings on Twitter: @TheSweeplings
Calling all HuffPost superfans!
Sign up for membership to become a founding member and help shape HuffPost's next chapter
This post was published on the now-closed HuffPost Contributor platform. Contributors control their own work and posted freely to our site. If you need to flag this entry as abusive,
send us an email
.