In the cutthroat world of fashion, those who survive are rolling out direct-to-consumer and shoppable video sales strategies.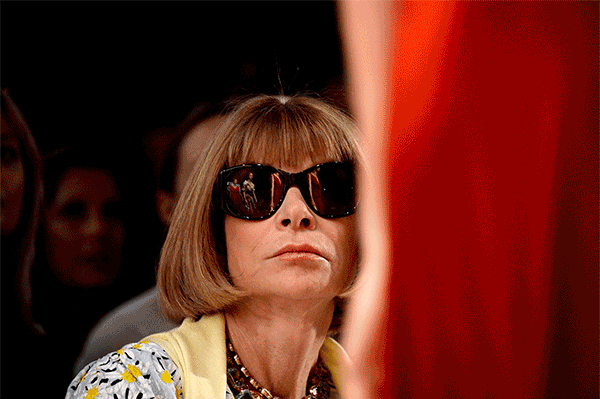 I once spent an hour of my life trawling the internet to find Serena Van Der Woodson's iPhone Case. I still have the same case, 3 iPhones later—call me a loyalist. (And okay, maybe it wasn't an hour; it was more like 20 minutes—which in internet time is practically a half-life.)
But what if you could shop directly from your favorite shows, say, covetable pieces from "Sex and the City," or from Claire Underwood's closet?
Your favorite fashion labels are getting there.
In the cutthroat world of fashion, direct-to-consumer shoppable video and content strategies are trumping exclusivity, just like in any other disruptable industry.
Armed with technology, a more nimble supply chain, and robust e-commerce solutions, more mid- to high-end luxury designers are circumventing the cogs of the fashion machine—buyers, retailers, and magazine gatekeepers.
Not to hate on the traditionalists, but it's becoming easier to get the freshest runway looks within days of the "Big Four" fashion weeks wrapping up.
"They've Moved On"
"No fashion lover in this day of by-the-moment instant social media awareness is going to save a picture of an item and then go look for it six months later," said Jimmy Choo Co-Founder Tamara Mellon, in a Wall Street Journal report. "They've moved on."
Mellon left Jimmy Choo in 2012 and recently re-launched her eponymous luxury shoe and accessories brand with a direct-to-consumer sales strategy. "The fashion industry has to change. Consumers don't want to wait anymore," she said.
Mega fast-fashion retailer Zara can turn around a fresh design to prototype within 24 hours, ready-to-buy online and shipped it to its global stores within 15 days—the process first immortalized in an iconic 2003 HBS case study. Talk about fast.
And, as a side note, Zara also helps you shop for the perfect fit online, with Fit Analytics telling you what percentage of people your size ended up returning a particular item: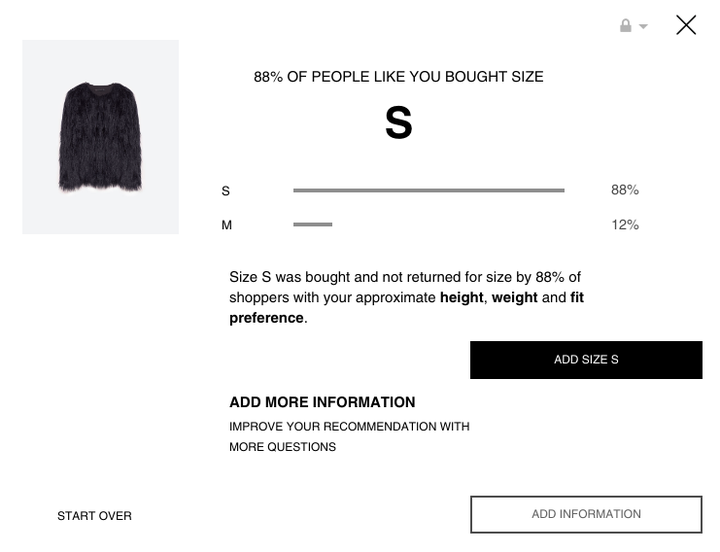 See it, Cart it
As designers and labels are smartening up and going direct-to-consumer, video is playing a bigger part in converting sales. "Ninety-five percent of brands create videos that live on their site, but just 16 percent produce shoppable video or shoppable content related to the video," according to an L2 report.
As part of Rebecca Minkoff's #seebuywear campaign strategy for her Spring/Summer 2016 collection, the designer enabled those streaming her online show to click and cart items for each look, effectively democratizing the buying process for loyal fans. Items from her Fall 2016 line, which premiered during New York Fashion Week in September, are also available to stream and buy online right now.
British label Ted Baker also introduced its fall line with an interactive shoppable video experience.
For the designer's "Mission Impeccable" campaign, which featured a Guy Ritchie (natch) executive-produced video, the narrative included a host of smartly-dressed characters wearing the designer's lush coats, suits, dresses, shoes, and accessories, and all for immediate purchase. Tap/click on each character's outfit, and you can cart the entire look.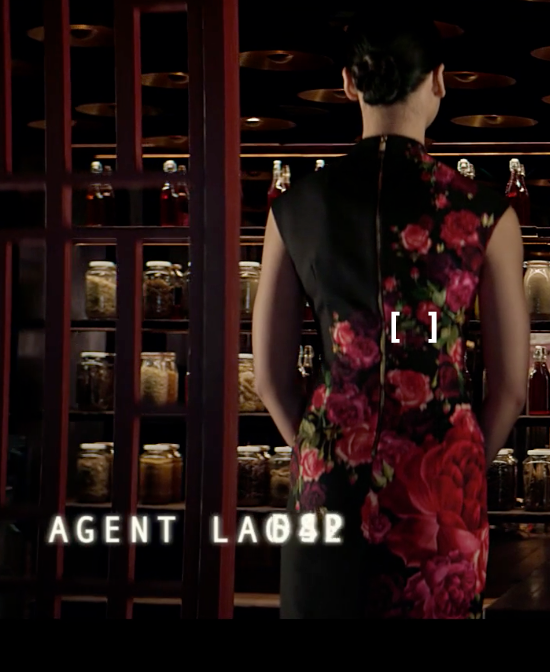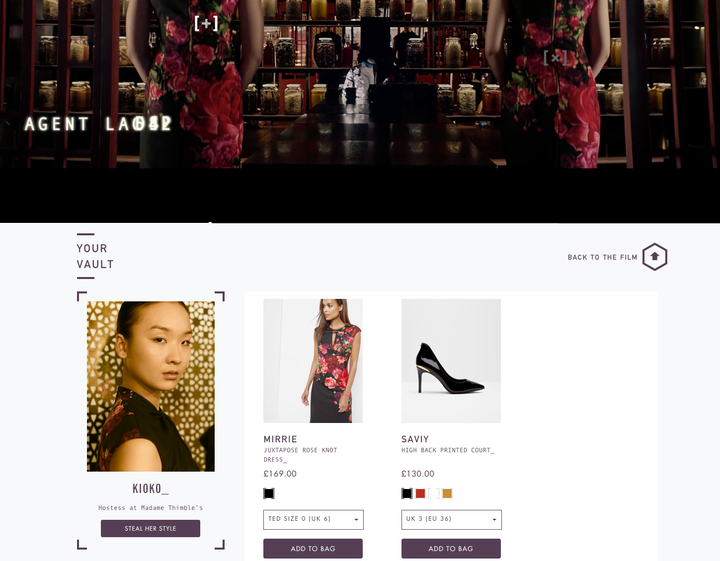 Craig Smith, Ted Baker's Global Brand Communication Director, said, "Rather than spend £20,000 on a one-page spread in a fashion magazine, the video will have much more punch for the pound, running on loop all season long in 15 retail shops, working hard to expose products from the fall line to all incoming retail traffic."
It's true that video can be a sizable investment, yet video commerce has proven itself for many luxury retailers. L2 reported 87 percent of fashion brands that posted video in Q4 2015 garnered transaction rates of 1.6 times or higher for video than the average (social media) post in the same period.
According to social media expert Natalie Zfat, "Ted Baker also integrated the video into its social media strategy, by 'hacking' its own channels and suggesting that it was done by 'The Needle,' the villain in the film. When followers played along for a chance to win prizes, this effectively gamified the campaign, in the wake of other successful location-based games like Pokémon GO."
What the Future Holds
My prediction: More fashion labels will join a direct-to-consumer movement and feature their products in shoppable video experiences and content.
Product placement in all forms will eventually infiltrate our favorite movies and television shows, ready-to-buy with a tap/click. Will you be first to scoop up the goods?
Related
Popular in the Community