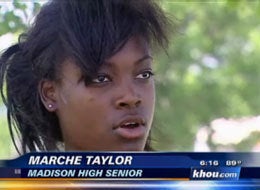 You may have thought your prom night went badly, but Marche Taylor, a high-school student from Houston, Texas left hers in handcuffs, and not for the reasons you might think. According to the Dallas Morning News,
Madison High's prom took place at the Sugar Land Marriot. But Taylor only got as far as the lobby because when she tried to enter the ballroom an official stopped her.

She was told her dress violated a school dress code.

"She shook her head, she was like you are not getting into this prom," said Taylor. "We were arguing back and forth because I wanted to know why I can't get into my prom."

Even after offering to provide more cover, Taylor was still denied access to the final soiree of the school year.

At that point, Taylor said she was furious. After all this was her senior prom. She argued if she couldn't get in, she wanted her money back.

Things got so bad, the next thing she knew, someone had called the police. Officers showed up, handcuffed her and escorted her out.
Taylor was not charged and eventually released.
Here is KHOU's video coverage of her story.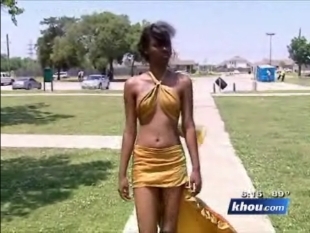 Marche Taylor modeling her dress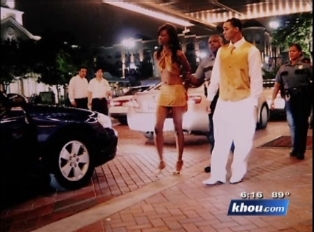 Marche Taylor, left, with her date, right, as she was escorted out in handcuffs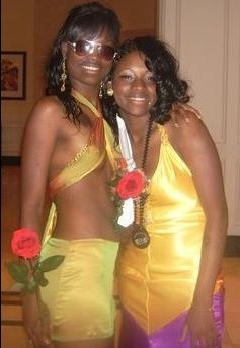 A photo of Marche Taylor, left, in her now infamous dress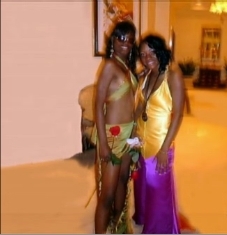 Marche Taylor, left, and friend
Related