There's no shortage of advice in the world, especially when it comes to personal finance. An entire community of bloggers, authors and self-help gurus exist to guide the average person through the murky waters of money management. It's rare, however, to catch a glimpse in to their personal financial lives.
Here at GOBankingRates, we know that in many ways, the biggest finance experts and gurus are a lot like us. So to get a peek into the otherwise private belongings of household names like Deepak Chopra, Robert Kiyosaki, Farnoosh Torabi, we asked to divulge what they carry in their wallets -- aside from I.D. -- as well as what they would never keep inside.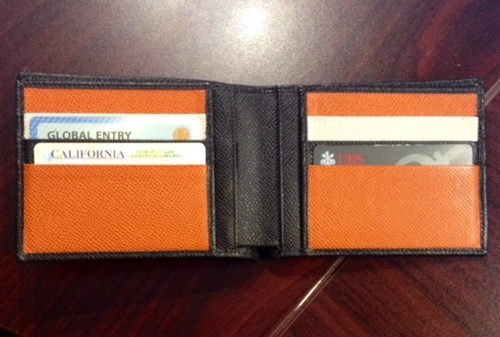 Best known for: An Indian-American physician, author and alternative-medicine advocate who has grown to be one of the most well-known New-Age gurus.

What's in Deepak Chopra's wallet: "I am a minimalist. I carry one credit card, my Global Entry card and about $100 cash."
What he never carries: "Multiple credit cards because they are unnecessary and a headache when you lose your wallet, which I do about once a month."
Best known for: Investor, financial literacy advocate and public speaker Robert Kiyosaki is author of the best-selling personal finance book Rich Dad, Poor Dad.
What's in Robert Kiyosaki's wallet: "A $100 trillion Zimbabwe note ... to remind me not to save money!"
What he never carries: "Photos of my ex-wife, for obvious reasons!"
Best known for: Managing Director and Head of Content and Social at Citi, as well as President and CEO of Women & Co., Citi's award-winning digital publisher of financial lifestyle content.
What's in Linda Descano's wallet: "I always carry my insurance card, AAA card and a go-to credit card (for me, it's Citi, for the points). I also carry some cash (one $20, one $10, two $5s and five $1s) for on-the-spot donations to groups like street performers and to be prepared in case of emergency. Most importantly, I carry my smartphone to buy coffee, activate coupons, compare prices and transfer money when sharing a meal. Maybe it's my age showing that I still carry cash but it has been a godsend when I run out of battery on my phone!"
What she never carries: "I never carry checks or debit cards that link to my savings or investment account. This protects me from the urge to splurge."
More from GOBankingRates: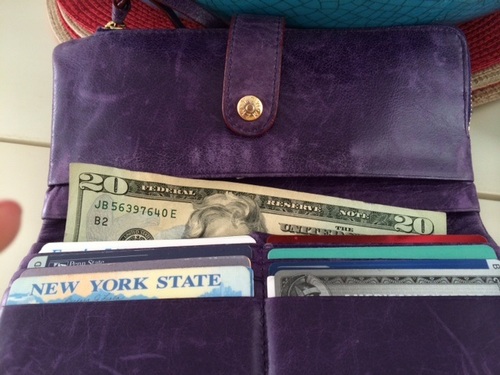 Best known for: An Iranian-American money strategist, TV and Web host, as well as the author of popular personal finance books Psych Yourself Rich and When She Makes More.
What's in Farnoosh Torabi's wallet: "My and my son's health insurance card. In case of an emergency, we don't have to worry about the financial toll of getting immediate medical attention. Sure, we can get reimbursed later ... but who has the time or patience for dealing with medical billing departments? I also try to keep some cash with me at all times. Being out and about in NYC, you're bound to tip someone at some point during your day! "
What she never carries: "My social security card. Should my wallet get in the wrong hands, my social security number would allow a thief to unlock - and open - endless financial accounts. The damage would be epic."
Best known for: Author, speaker and daughter of famed personal finance guru Dave Ramsey.
What's in Rachel Cruze's wallet: "My envelopes! I don't just tell people to use the envelope system with their cash, but I actually do it myself. So my envelopes are always in my wallet."
What she never carries: "A credit card. You will never see a credit card in my wallet, only a debit card!"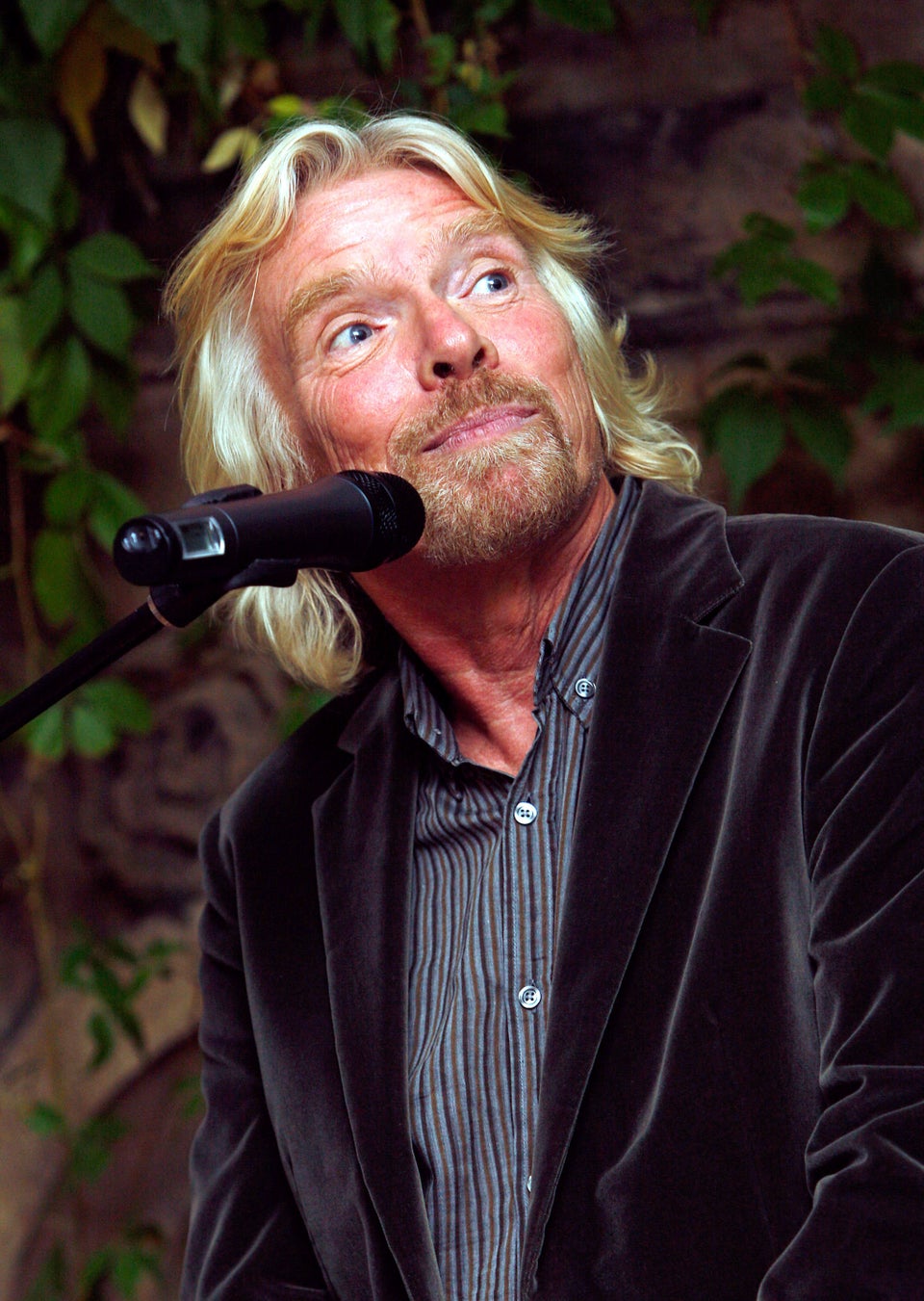 The Best Advice I Ever Got