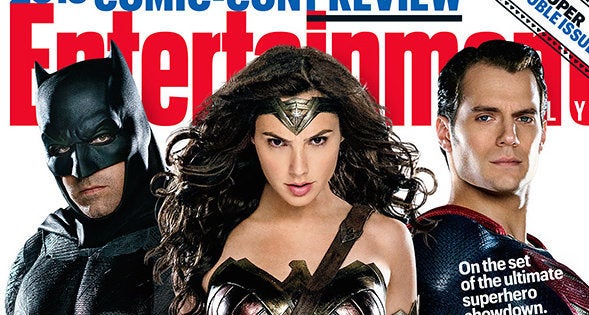 Batman and Superman won't face off until next year, but the two superheroes are already making their presence known in a major way.
The issue of the magazine also features Affleck describing a "sexy" Bond-like scene between Wonder Woman and Batman, as well as exclusive looks at Jesse Eisenberg's Lex Luthor (who surprisingly has a full head of hair) and Batman and Superman facing off for the first time.
Zack Snyder revealed to EW that his film actually began as an easter egg suggestion for "Man of Steel." While in a meeting with Christopher Nolan and David S. Goyer, Snyder said, "What about at the end of the movie we do a scene where there's a crate full of kryptonite delivered to Wayne Manor?" Then the idea turned into a full feature. "Once you say it out loud, it's a problem, because you can't unsay it," Snyder told the magazine.
While we don't know many specifics about "Batman v Superman" beyond the official synopsis and official trailer, we now know a little more about Snyder's version of the Caped Crusader. Affleck told EW that he plays a "more embittered and cynical" Batman. "He's on the verge of being swallowed up by the anger and the rage that we see haunt this character in the other manifestations of it," the actor told EW.
Check out the cover photo below and the exclusive photos over at EW.com.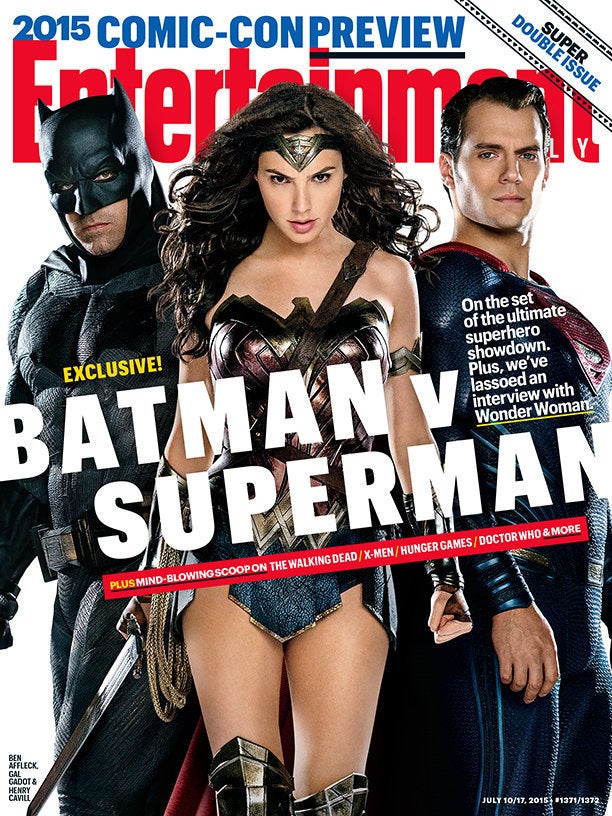 "Batman v Superman: Dawn of Justice" opens March 25, 2016.
PHOTO GALLERY
Celebrity Couples Who Met On Set
Calling all HuffPost superfans!
Sign up for membership to become a founding member and help shape HuffPost's next chapter