When Mary Nelson started working at a restaurant in Honolulu last year, she hid in the back as a dishwasher.
Despite her lively personality and quick humor, she was too intimidated to interact with the customers, so for the first six months of the job, she washed dishes.
It was only the second job the 53-year-old had ever had. Before starting at Seed, a "justice restaurant" that provides employment for the community's at-risk population, Nelson had been a prostitute for 38 years.
She started working on the streets of New York City at the age of 14, after her mother committed suicide. When she was 18, she heard that clients were a lot less violent in Hawaii, so she hopped on a plane and moved to Waikiki.
It wasn't until she was in her early 50s that a church group persuaded her to leave the streets and try working at Seed. She spent the first six months washing dishes because she wanted to be far away from the customers or, what she would call, the "good people."
It was hard work, but the past year has been revolutionary for Nelson. She is now one of the most popular waitresses at the restaurant, and at Seed, she told The Huffington Post, "I get to be the person I was never able to be. I get to help people without someone trying to take advantage of me."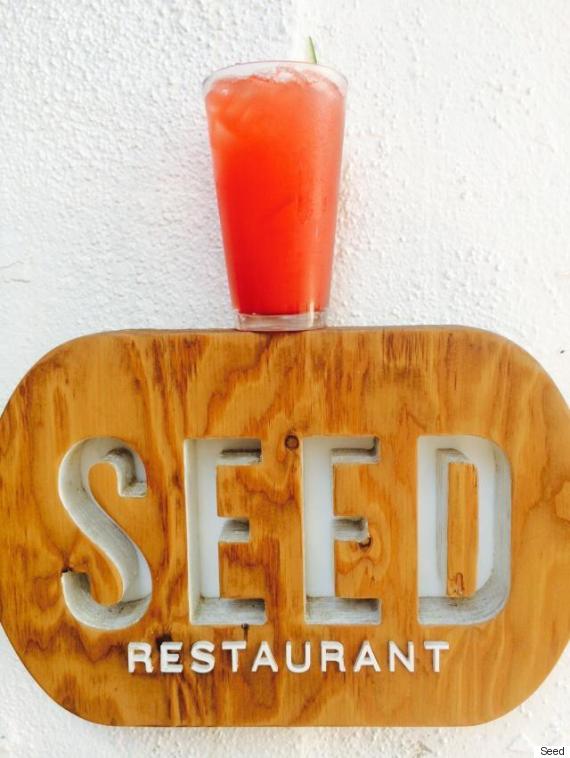 The recovery homes were succeeding as havens, but the Sengs and the organization kept running into one frustrating problem: They could not find these individuals jobs. So, they decided to create the jobs themselves.
Seed, a for-profit restaurant, was created to provide flexible jobs in the community. The restaurant -- which serves healthy, locally sourced meals -- is staffed by former convicts and prostitutes and victims of domestic violence, human trafficking and other societal or physical challenges.
"Seed is an expression of a whole community of people," Seng told The Huffington Post. "A lot of people we employ need a little care. So they get to exist in a broader community and that's where the bulk of the rehabilitation is done."
To assist the at-risk staff with their rehabilitation, an additional staff of "stable" employees take on more responsibility and, as Seng says, work twice as hard. Volunteers also jump on board, picking up shifts as often as twice a week.
"As much as possible, we run [Seed] like a normal restaurant, but with the understanding that we're also trying to develop job skills," Ryland Young, assistant general manager, said. "For those who are stable, the mission of our restaurant is what draws them and keeps them here."
"They can have less complicated jobs that pay better elsewhere," Seng added. "They work here because they're looking for jobs that mean a little more."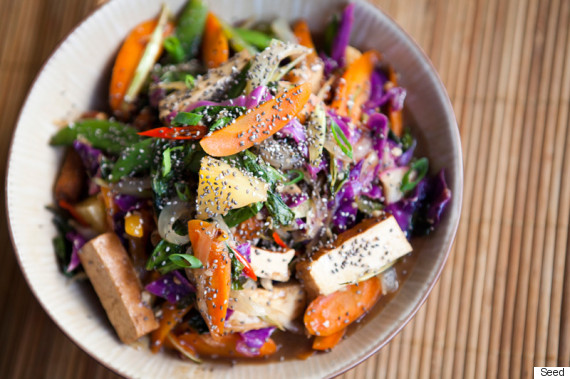 Seed restaurant serves healthy, locally sourced meals.
When Seed hires a new at-risk employee, usually a person from Bluewater Mission's recovery homes or a word-of-mouth referral from an employee, he or she is placed in a specific role (dishwasher, cook, server, barista, etc.) and matched with a more experienced staffer. The two work together until the new hire can work independently.
Some positions, like cook, are more difficult to learn than others, but employees move up and advance at their own pace.
"When someone's ready to take on a challenge, we give it to them," Young said. "If there's someone who needs to take a little more time, like some of our servers who come from really tough situations, we take our time with them."
Nelson says she needed those first six months as a dishwasher.
"I was always a people person," she says, "but with the wrong kind of people ... negative people [from] the street life. Then here I come around [to Seed] and it's a whole new world. I didn't want to deal with none of the humans. I was afraid of the rejection or that people would judge me or wouldn't trust me."
When Seng finally persuaded her try out hostessing, she was pleasantly surprised.
"I didn't get any of that," Nelson said. "I was able to be a people person with good people."
She was promoted to server, and her colorful personality now charms customers, especially kids. Seed's walls were once lined with all the drawings that kids left behind, addressed to Grandma Mary. Nelson has taken most of them home.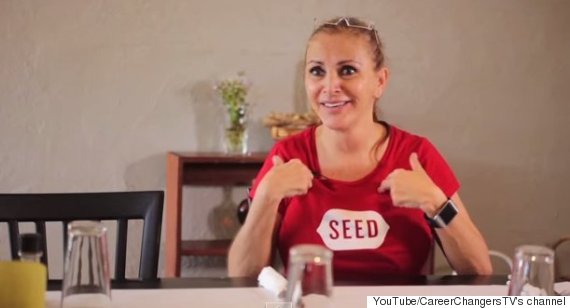 Mary Nelson, pictured here during an interview with Career Changers TV.
Seng says that for every 10 at-risk employees that come to work at Seed, four will successfully stabilize into normal lives. "Either they'll succeed here, or they'll succeed well enough to get a job elsewhere," he added. As the restaurant approaches its one year anniversary and prepares to close for renovations and fundraising, he hopes they can improve that number.
"There's a lot of things that we haven't figured out yet," Seng said. "But what makes it successful when it works is the degree that our employees succeed at forming friendships [with their coworkers] outside of the workplace. It's 300 percent better," compared to not having a community-based work environment.
When Nelson's birthday came around, for example, she invited her friends -- many of whom were still actively working on the streets of Waikiki -- to join her at Seed for dinner and meet her coworkers. She wanted them to see that there are people in the world who won't judge them. "I wanted to let these girls know that there are options," she said. "That if grandma can do it, they can too."
'I Never Thought I'd Be This Person I Am Now'
Nelson has been known to remind her fellow staffers that what she makes in a month at Seed, she used to make in one night on the streets. She had it all, she tells them: new cars, jewelry, travel, nice condos -- though, sometimes, beatings, rape and "so much horror" came with the price.
"[Y]ou can't buy what I'm going through right now. I'm on cloud nine," she says. "I never thought that I'd be in Hawaii and be this person I am now."
Nelson still lives in an apartment in Waikiki above the busy streets where she worked for more than 30 years. She says it would be easy to walk out her front door and find a customer, "but that hasn't happened and it's not going to. Seed has been a big influence on that."
Recently, Nelson took some time off work to go with her church on a trip to the Philippines to try and reach out to prostitutes working there. She's made it her mission to help women who are going through the life she freed herself from.
"I want those women to know there's hope," she said. "[To them, I say:] You can change. There are people out there that really want to help and you've got to have faith and try to believe. Just like you went out there and took a chance on the streets, you've got to take a chance on this as well."
Watch Nelson talk about her past and her new life at Seed at 0:54 in the video below.
Related
Before You Go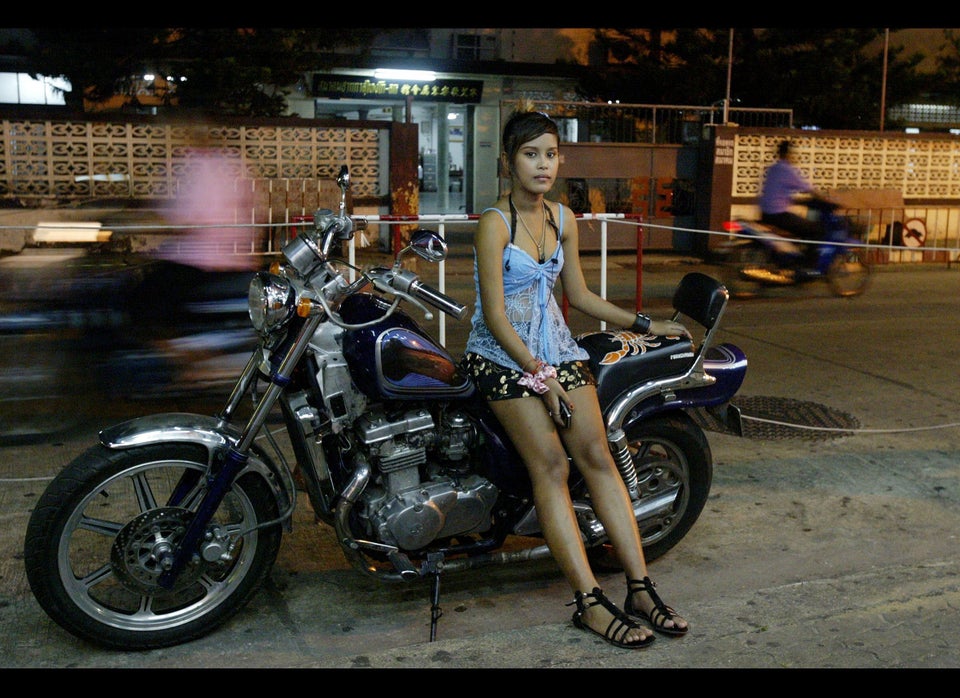 The Faces Of Sex Trafficking