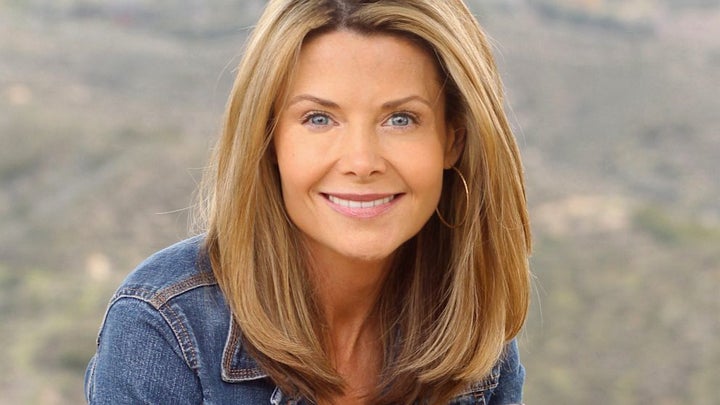 My Interview with Female Force of Nature in Business, Mamma Chia Founder & CEO, Janie Hoffman
Recently, I had the great privilege of reconnecting with Mamma Chia founder and CEO, Janie Hoffman. I reached out after re-reading her brilliant book, Chia Vitality and then using her amazing chia cookbook. Hoffman is one of those rare social entrepreneurs and business leaders who is humble to the core, leads every day with gratitude, and is constantly cultivating her curiosity. She is an innovator and wellness pioneer whose strength, similar to the chia seed, lies deep within. Like Hoffman, I too am passionate and evangelical when it comes to chia seeds, the ancient superfood that has countless nutritional benefits. Being pregnant with my second and dealing with endless morning noon and night sickness, chia seeds and Mamma Chia products have been my savior on a number of fronts. I take them with me everywhere for a quick protein hit, to maintain my hydration while travelling and to help my digestion. Chia seeds have made all the difference in both our respective journeys to personal health and wellness and I asked Janie to share a few insights and lessons learned along the way, both as an entrepreneur as well as someone who has struggled with autoimmune disorders.
What prompted you to try chia in the first place and then start Mamma Chia?
I struggled for almost 20 years from a variety of debilitating autoimmune disorders, including lupus and dermatomyositis, which left me so challenged that I often couldn't leave the house. After years of trying numerous diets and medical treatments, I was introduced by a friend to this nutritional powerhouse known as the chia seed. Within three months of incorporating chia into my daily diet, I was in complete remission. I knew at that point that I HAD to share the power of chia with the world, which led to my starting Mamma Chia.
How do you incorporate chia into your daily life? And to what benefit?
Just ask my husband. There pretty much isn't anything prepared in our kitchen that doesn't have chia in it! One of the funnier comments from Lance was, "In ketchup? Really? Come on!" (By the way – chia in ketchup is great!) For me (and so many other chia converts) – it really comes down to a greater sense of vitality. Above and beyond helping with my autoimmune issues, I have a sense of vitality that fuels my body, mind and soul. It's really given me an entirely new lease on life.
What is the most unusual way you incorporate chia into your daily life?
Well, I already told you about chia ketchup! A lot of people will be surprised to hear you can actually eat a straight spoonful of dry chia seeds (chased with a glass of water) to help with heartburn. My husband had been regularly taking prescription heartburn medicine, but once he started adding that spoonful of dry chia seeds to his daily routine – bam! No more heartburn medicine for him.
What has been the most challenging aspect of growing this business?
We've been tremendously blessed to be successful with major national retailers like Whole Foods, Target, Safeway and Kroger, as well as numerous specialty markets. And every time we roll out a new product line or extension, they are very supportive. It seems our biggest challenge is just doing everything we want to do – fast enough. We have an amazing team, and we're always pushing ourselves to innovate, but executing on a level that meets our high standards means we sometimes hold things back until we feel 100% confident that it represents the Mamma Chia brand. Knowing we're "sitting" on a great idea can be incredibly frustrating!
Any lessons learned that if you had to do it all over again you'd change or do differently?
I've learned a lot about what it takes to pull together the right team. That's not to say we've made "bad" hires – but we've definitely figured out along the way how to spot someone who truly embraces the spirit of Mamma Chia and those that don't.
You authored Chia Vitality, an incredible book with much wisdom about your journey with chia for health and wellness. What inspired you to write this and then the companion cookbook?
Believe it or not, when Random House first reached out to me, my immediate thought was, "How in the world would I have time for this? I need to pass." Thankfully, my second thought was, "Wow, if I do this, I could inspire a lot of people to make this amazing seed part of their daily lives." And then, the universe presented me with the opportunity to write not one, but TWO books for Random House. At that point, it was really clear that writing Chia Vitality, as well as The Chia Cookbook, was simply destined to be a part of my soul's purpose to share the magic of chia with a larger community. I am very grateful for the opportunity!
What is next for you personally and the Mamma Chia brand? Will you expand the brand to include other products, pursue international distribution?
We are absolutely expanding Mamma Chia into other products lines. And, in fact, we've already achieved international distribution with our Canadian retailers and will be available in a dozen more countries by the end of the year. On a personal note, I am doing my best to focus on the present moment and practice gratitude every step of the way.
Any insights into how you maintain a thriving, demanding business along with balanced well-being?
I actually talk about this a lot in Chia Vitality. The truth is – chia is magical, but it's only one part of my integrative approach to life. For me, yoga and mindful meditation are two other elements of my life that have helped me stay grounded, especially when work demands are particularly daunting.
What is your favorite daily ritual for calming the mind and building mental resiliency?
Even when life gets so busy that I don't have time for any formal meditation, I always begin and end the day with two mini-meditations. I wake and set a spiritual objective for the day (e.g. "May I be filled with compassion and kindness for myself and others."). Then, before going to sleep, I do a mental gratitude journal. It's important to be mindful and appreciate all those "little things" that made the day richer.
How have you changed personally since launching Mamma Chia?
What's so interesting is that, even though launching Mamma Chia brought a lot of chaos to my day-to-day routine, I've actually become a calmer and more centered person. Now, my husband will say that's not true EVERY day – but, in general, I've learned during these last few, crazy years, that taking a very deep breath, and accepting the present moment, can completely change your perspective on how your day is going. Our Mamma Chia tagline is "Seed Your Soul." For me, I've found that seeding my soul with a more calm and centered perspective on life has made all the difference. And I cannot wait to see what happens next!
Man's Search for Meaning. Have read and reread so many times I've lost count. It is such an inspiring and deeply healing book.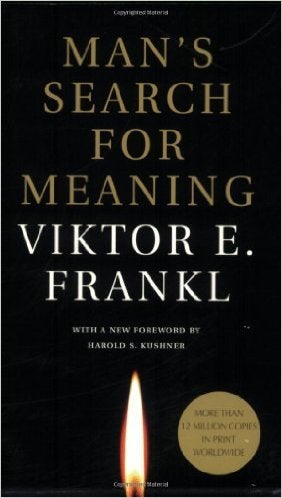 Related
Popular in the Community