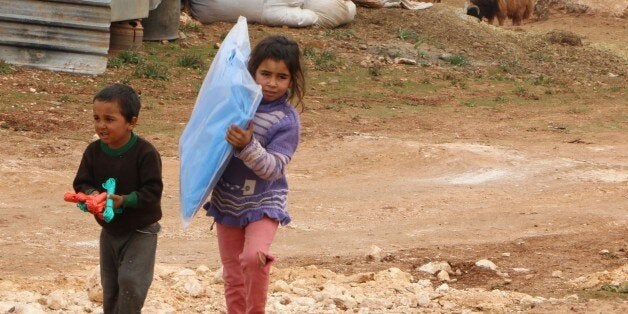 The Syria conflict will soon enter its sixth year. Six long years of violence and destruction have left 250,000 dead, created the world's worst humanitarian crisis, and forced some 4.6 million Syrians to leave their country. The impact resonates widely -- on neighboring countries, host to vast numbers of refugees, as well as on Europe, facing rising new demands from asylum seekers. Naturally, the focus of the international community has fallen on meeting immediate humanitarian needs and on efforts to find political solutions to the crisis. Six years on, it is time to think more long term, because a generation of young Syrians is in danger of being lost to despair, to violent extremism -- the foundations for peace in the future will erode if this reality is neglected. The United Nations estimates that 2.1 million Syrian children and youth inside Syria are out of school -- while an additional 0.7 million Syrian refugee children and youth in five host countries are out of school. Millions more are in dire need of support, both inside and outside Syria, with needs ranging from basic to secondary and higher education. Solving the Syrian conflict means investing in the peace process in Syria itself. But building lasting peace requires investing in the future of Syrian society, in Syria's children, young women and men. This is a long term development imperative and a security imperative, for Syria, the region, Europe and further afield. Losing this Syrian generation will throw a shadow over the country's future and the stability of the region, reinforcing the logic of war. Young people lacking an education face a future blighted by marginalization, poverty and despair -a persuasive recruitment sergeant for armed groups and violent extremism. This is also a strong impetus to flee. To address this crisis, we must act at three levels. First, education must no longer be the poor cousin of international efforts. In 2014, overall education needs included in humanitarian appeals received only 36 percent of funding compared to an average of 60 percent for other sectors. Only 3 percent of the humanitarian funding channelled through pooled funding mechanisms was allocated to the education sector. In Syria, in other crises, this cannot go on. We need to invest more in education as a core part of both humanitarian and development assistance. Education should not continue to fall in the cracks between humanitarian aid and development assistance, because education is the best way to protect the green shoots of peace. It is often the first real peace dividend for girls and boys, young women and men, and for communities, bearing a tremendous burden, struggling to get back on their feet. Second, we must do more to support Syria's neighbors and host communities, in meeting the educational needs of both Syrian refugee and host community youth, to provide them with skills, knowledge and opportunities to participate fully and gain decent employment. There are strong developments opening in Syria's neighbors in this respect - these must be underpinned with support bolstering the resilience of national education systems at all levels. Third, in all this, we need to look beyond basic education -- to secondary, technical and vocational and higher education also. This is where youth are falling out of the system, and this is where they are most vulnerable to the lure of violence. Secondary and higher education are essential to provide Syria's young women and men with the skills they need for lives of dignity and peace. Education is the best, long-term way to break the cycle of violence, to prevent violent extremism, and to set a society on the path to peace. It is a basic human right and a core pillar of sustainable development and peace. This message was embodied in the groundbreaking United Nations Security Council Resolution on Youth, Peace and Security of December 2015, highlighting the vital role of young women and men in building peace and countering the rise of violent extremism. UNESCO and its partners are bringing the same message to the 2016 London Syria Conference, hosted by the United Kingdom, with Kuwait, Norway and Germany. Education lies on the frontline of the Syrian crisis; it should be at the forefront of building peace. Education cannot wait until the conflict is over and the dust settles - the seeds of peace must be sown now.
REAL LIFE. REAL NEWS. REAL VOICES.
Help us tell more of the stories that matter from voices that too often remain unheard.