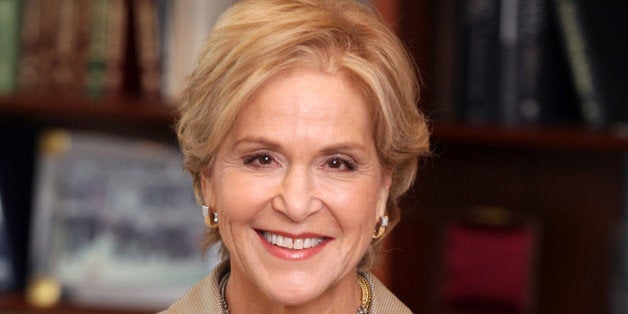 When we look back at history's greatest transformations - from the Green Revolution that fed 1 billion people to the end of the yellow fever - so often action has flowed from conversations between a group of people committed to making change happen.
At The Rockefeller Foundation, we often discuss the importance of providing more people access to conversations and forums that eventually shape global action--and the need to make these conversations more public from the start. After all, technology is already breaking down so many knowledge and information barriers - how can we open up the conversations we're having to spark action on a wider scale?
In this spirit, we recently announced Insight Dialogues, a live event and digital content series focused on sparking global conversations and action around the most pressing global challenges of our time. Through this new series, we are gathering some of the world's greatest leaders and changemakers--from different fields and backgrounds--to discuss a variety of issues with one goal: to uncover new ideas and innovations, and spark action through our networks around the globe.
For us, the very business of philanthropy depends on turning good ideas into innovations and interventions that transform people's lives. With Insight Dialogues, we hope to not only catalyze conversations that cut across generations, geographies, points of view and experiences, but also help identify where we must deepen, elevate or refine our focus. And with The Huffington Post as our official media collaborator, we're hoping you will join us - in person, online, or through your social channel of choice - to help transform insights into actions.
To start, we will host Robin Wright, award-winning actress and star of the Netflix political drama House of Cards and activist. Robin recently lends her voice to narrate When Elephants Fight, which spotlights the lives of those affected by conflict in the Congo region. We'll be discussing issues of women's advancement - from the lack of gender diversity in films and the arts to the more global conversation about human rights and forced labor, which often impacts women more substantially than men. Next month we'll visit with Lin-Manuel Miranda, creator and star of Hamilton, in the days after the TONY awards.
But the live event is simply the beginning of these dialogues. The conversation won't end when the final question is answered. Instead, we will then open the conversation across Twitter, Facebook and LinkedIn to discuss, debate and eventually, help catalyze real actions that focus on identifying and scaling innovative solutions. And we'll keep the dialogue going with an ongoing array of rich, interactive content that we hope inspires people to act on the ideas they hear.
We want your ideas. We want your perspective. Quite simply, we want you in the room, wherever you are in the world. We hope you will join us. Learn how here.
Calling all HuffPost superfans!
Sign up for membership to become a founding member and help shape HuffPost's next chapter