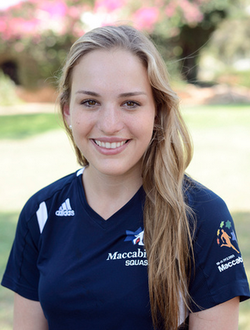 As much as I remember my first seizure, my last one was even more memorable. I was 12 and it was one of the first times my parents trusted my sister and me to be left home alone. I was curled up in my bed watching a movie when I felt the familiar tingling of my body and numbness of my tongue, and I immediately recognized what was about to happen. I tried to grab my phone, but it was too late--the numbness enveloped my body and the twitching took over. Like always, my brain was fully conscious, but lacked control.
Focus on getting help, I kept telling myself, as I spent all my energy on unsuccessfully attempting to roll off the bed to attract my sister's attention. Breathing was harder than usual. The severity of the attack was worse than ever. My doctors had promised I was seizure-free, yet I was feeling the same fear and hopelessness I remembered too well. It felt hours had passed until my sister finally rushed to my side. She stared at me with a look of fear and confusion then grabbed my phone and called our parents, who instructed her to put a cold washcloth on my forehead and to not leave my side until they got home. She held me and whispered into my ear, telling me to focus on breathing and that everything would be okay.
I had my first seizure when I was five. Doctors eventually prescribed strong medications that made me tired and dizzy. I could only play sports leisurely. My dreams of following in my mother's footsteps as a squash junior champion were shattered because I would be unable to train. Reading and photography became my new outlets. I sat behind my camera as I photographed the sport games I so eagerly wanted to play. I was too embarrassed to tell anyone I had epilepsy because I thought it would make me different and, at that point, different was bad.
Ironically, epilepsy helped me to appreciate my life. I had to spend many nights in hospitals with kids much sicker than I was. These kids couldn't go to school or socialize outside the hospital. We spent most of our time playing the board game Life. Unlike the game's characters, many wouldn't graduate college, marry or have kids. They lived through that board game. I once shared a hospital room with Eric, a boy my age who was near death. He would do nothing but stare at the TV all day, and sometimes cry. He would never leave his bed, which made me see the frivolity of my complaints about lack of competitive sports or late bedtimes.
I have come a long way since my last epileptic attack. When I was 15, I was officially declared healthy and was taken off all medications. I could finally play sports competitively. Now, I see the board game Life as a constant reminder to appreciate the opportunity I've been given to actually live.

To make up for all the school I missed battling epilepsy, and to compete against the kids who have been playing squash since they could walk, I often had to study and train twice as hard. It might be too late to have a top ten ranking, but this hasn't discouraged me from being the best player possible. Having to face seizures and their implications as a child has made me stronger, giving me the fierceness to fight for what I want and the determination to overcome obstacles. I'm no longer embarrassed to tell people I had epilepsy. I no longer see being different as a bad thing. Whenever I feel disheartened after losing a big match or getting a bad grade, I remember the tingling feeling in my tongue, the lack of control over my body, and think about how far I've come since then.
Blair Weintraub, a 2014 graduate of the Brentwood College School in Vancouver, will be a freshman at Bates College in the fall.
Related
Popular in the Community