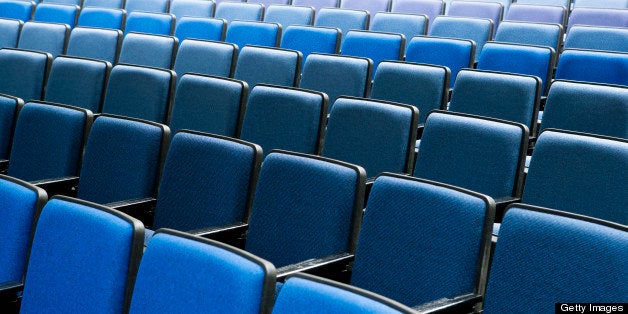 Actor and playwright Sentell Harper feels trapped. As a gay black man, he's disinterested in "throwing shade," lip syncing for your life or being on the DL as a way to survive within this marginalized minority. He's searching for answers, but coming up with more questions about what it means to just simply be yourself.
Harper's Seek and Ye Shall Find, presented by Mortar Theatre Company, works so well because of two key things: 1) an engaging and naturally entertaining actor who's 2) telling an honest, revealing and necessary story. We encounter a whole host of characters, all played with ease and finesse by Harper, who encompass what it means to be gay, black and male in America. Using the clever device of a gay parallel universe, Harper is given permission to jump through time, place and character to tell his self discovery story. Through Harper we meet a sassy barista who will put you in your place with a finger snap and a head roll, a pop artist who uses song to charm his way out of a tight situation, and an elderly father figure who challenges Harper (here, called "Gussy") to overcome his emotional barriers -- among many others.
Harper deftly uses wry humor to share his internal struggles. In one of the more side-splitting moments, he imagines what it would be like to return his "gay" as if it was an unwanted Christmas present that came without a receipt.
Seek and Ye Shall Find is a refreshing and vastly entertaining 72 minutes of pretentious-free storytelling. However, the evening would benefit from a more thoughtful conclusion. Right now, the ending seems rushed and, if I dare say, dishonest. I'd challenge Harper to dig deeper to fully seek out what his inner barrier to self identity is, as I'm not sure he's indeed found it.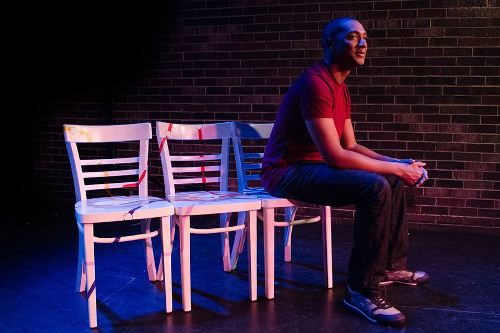 Sentell Harper searches for self in "Seek and Ye Shall Find"
"Seek and Ye Shall Find" plays through June 8 at Apollo Theater Studio at 2540 N. Lincoln Avenue. More info here.

Popular in the Community