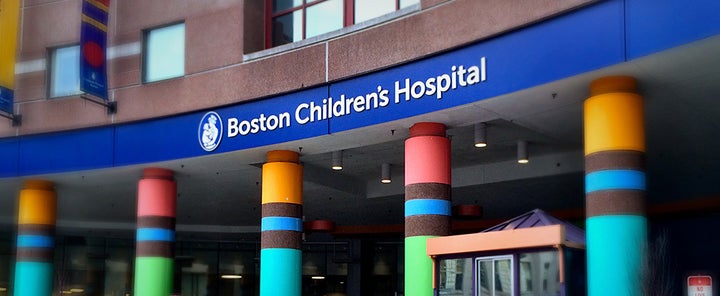 Alleged Anonymous Hacker Martin Gottesfeld is nearing the third week of his hunger strike. On day 11, he has lost 14 pounds, but remains in good spirits and with high hopes.
"As journalists dig further into the relevant issues, and especially what happened to Justina, I am confident I will get the pledges," Gottesfeld said.
Gottesfeld was arrested in February after his motorboat encountered problems and he and his wife were rescued by Disney cruises. He has been charged by the FBI and Boston U.S. Attorney's Office with financial damage to Boston Children's Hospital as part of a high-profile campaign to free then-fifteen-year-old mitochondrial disease patient Justina Pelletier. No patients are alleged to have been harmed.
Gottesfeld submitted a lengthy report to the United Nations and U.S. Department of Justice, citing numerous media sources, including interviews with Justina and her family.
One of those interviews with the local PBS station
"She's been in severe pain non-stop 24 hours a day for 13 months."
– Lou Pelletier, Justina's father
The allegations against Boston Children's include the withholding of pain, cardiac, and brain medications; seclusion (similar to solitary confinement); the limiting, monitoring, and censoring of family communications; lack of education; and withholding of religious services. Justina's parents were also bound by a gag order, forbidding them from speaking with the media, her father eventually disobeyed the order and was quoted "Justina's life was at stake."
Now, Gottesfeld has released a partial report about other children in the American "troubled teen industry," made up of for-profit juvenile boot camps, wilderness programs, residential treatment and detention centers. He says he was unable to finish the report prior to his hunger strike. The incidents of abuse in the report are mostly drawn from U.S. Congressional record, including reports from the Government Accountability Office.
-Greg Kutz, Managing Director of Forensic Audits and Special Investigations for the GAO, testifying before a congressional hearing.
– Greg Kutz, Managing Director Forensic Audits and Special Investigations for the GAO
Among other things, the GAO found children starved and malnourished to death, being put through simulated hangings, and dying from physical restraints. One staffer trained his pit bull to bite children in the crotch on command. Nationally, there are over a thousand such allegations every year.
-Kay E. Brown, Director of Education, Workforce, and Income Security Issues for the GAO
Gottesfeld is demanding a pledge from presidential candidates to address what one congressman called "this nightmare of abuse and neglect." He is also demanding that U.S. Attorney Carmen Ortiz, previously covered by The Huffington Post, stop what he calls political prosecutions.
Ortiz oversaw the case against noted Internet activist and Reddit co-founder Aaron Swartz. More than a year after Ortiz's office had Swartz charged with what many technologists consider lawful activism, he took his own life. The case sparked national outrage, with 61,000 people quickly signing a WhiteHouse.gov petition demanding Ortiz's termination. The White House commented on his death saying, "Aaron Swartz's death was a tragic, unthinkable loss for his family and friends. Our sympathy continues to go out to those who were closest to him, and to the many others whose lives he touched."
A documentary about Swartz entitled "The Internet's Own Boy"
More recently, Ortiz has drawn scrutiny and criticism for indicting aids in Boston Mayor Marty Walsh's office. Their alleged crime is insisting that outside concert producers hire union labor. NPR has published on the issue.
Gottesfeld is now on day 11 of his hunger strike and reports losing 14 lbs. Supporters have launched www.FreeMartyG.com, as well as a Facebook page, and Twitter account. He has released the following modified statement, explaining his motives:
"After seeing and hearing of so many such atrocities against children, understanding the struggle of advocates and survivors against already seemingly impossible odds and now witnessing how little has changed as a result of the last tragic prosecution of an activist in Boston under the CFAA, it would be intolerable to allow Carmen Ortiz to rewrite history."
Martin Gottesfeld contributed to this article from federal pre-trial detention. Dana Gottesfeld is his wife.
Popular in the Community