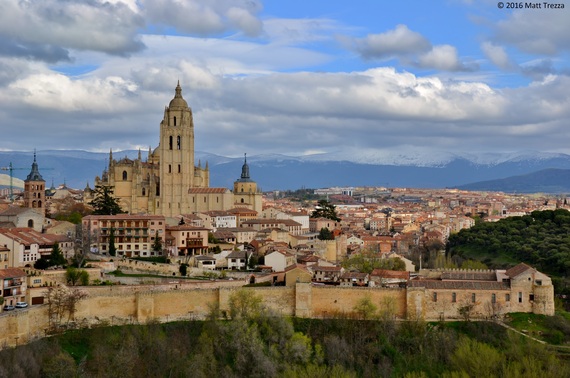 Walt Disney couldn't have dreamed up a more charming fairytale city than Segovia, Spain. Pass beneath the ruins of its massive Roman aqueduct, to discover an ancient walled city filled with medieval squares, soaring churches, and a storybook castle. Segovia is a half-hour by train or an hour's drive northwest of Madrid, and makes a perfect day trip from the hubbub of Spanish capital.
Trains run regularly between Madrid's Chamartin station and Segovia's Guiomar station.
If you're going by car from Madrid, take the A-6 to the AP-6 and then the AP-61 to get there.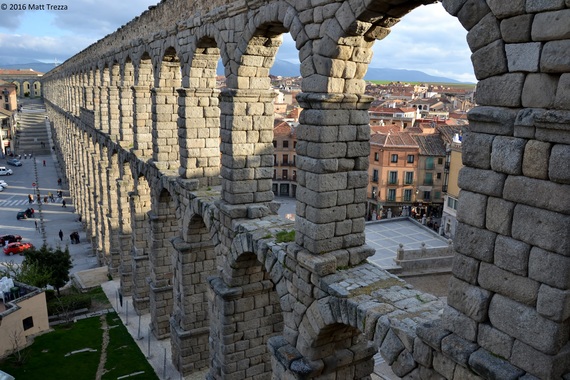 The ruins of Segovia's Roman aqueduct are a must-see. Lots of Spanish cities boast magnificent cathedrals and castles. This historic landmark, though, remarkably preserved and centrally located, makes Segovia truly unique.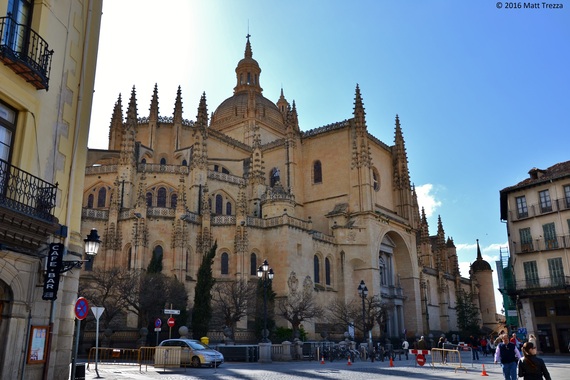 Of course, Segovia does have a stunning cathedral, which stands on one side of the city's main square, or Plaza Mayor. It was built on the site where Isabella I was made Queen of Castille, and is one of Spain's most recently-completed Gothic cathedrals.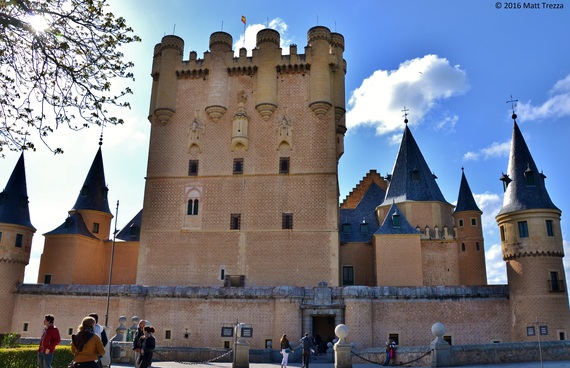 Segovia's breathtaking castle, or alcazar, is perched on a high plateau at the northwest edge of the city. In 1862 the castle was ravaged by fire, and city officials used the opportunity to rebuild it with higher towers and more stately turrets, thus giving it its "magic kingdom" appearance. The castle is fully open to the public, from its topmost tower down to the dungeon. Its interior is equally elaborate, with marble floors and gilded ceilings.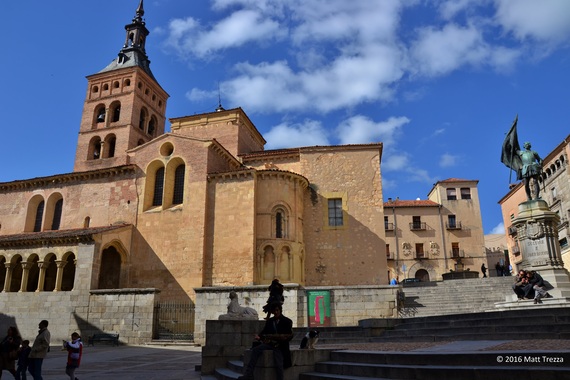 The route from the aqueduct to the castle runs past the cathedral, and generally guides you through most of the city's nicest squares and past its other beautiful mansions and churches, several which are marked on the map, below.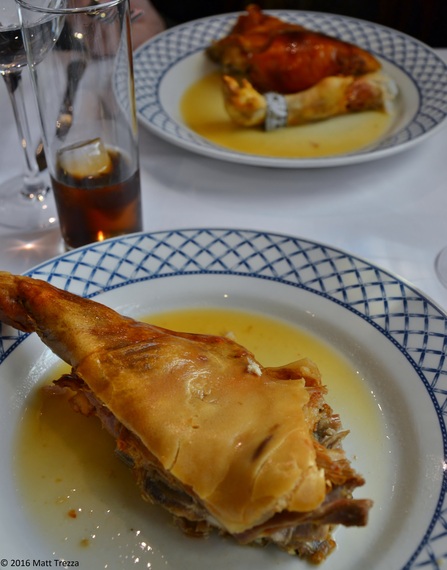 No visit to Segovia is complete without a meal at Meson de Candido, a quaint restaurant near Segovia's Roman aqueduct that's famous for its roast suckling pig. The pork is so succulent and tender that the founding chef, Cándido López Sanz, made a habit of cutting it with the edge of a plate (in fact, the city erected a statue of him doing this).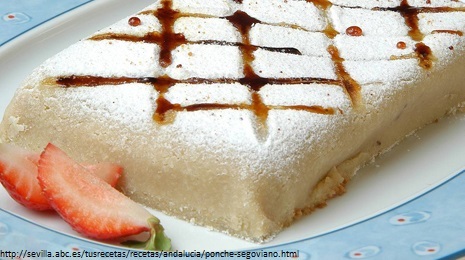 After dinner, have a sweet end to your evening by enjoying a Ponche Segoviano, a traditional Segovian dessert pastry. It's a light sponge cake, covered with layers of cream and a marzipan coating. Easily identifiable by the crisscrossed pattern on top, you can find it at restaurants all over the city, but it's especially good at Pastelería Limón y Menta, a small bakery on the Plaza Mayor.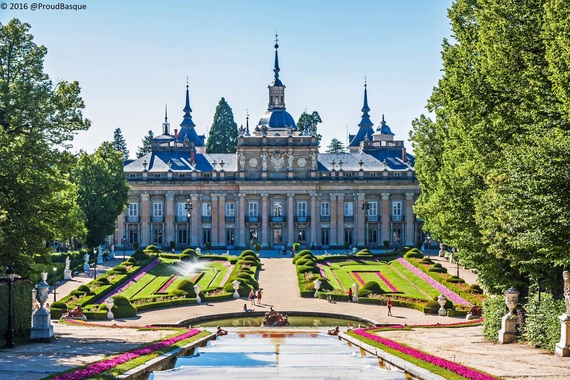 Finally, if you think you've walked every street, seen every sight within the historic city center, and still have room for more, you can hop a bus or drive southeast along the CL-601 road the to reach the Royal Palace of La Granja de San Ildefonso, a gorgeous palace is a bit off the beaten path so -- unlike most European palaces -- you aren't likely to be lost among throngs of tourists there. This royal residence also boasts a chapel, formal gardens, and a topiary maze. Be advised though, it's closed on Mondays.