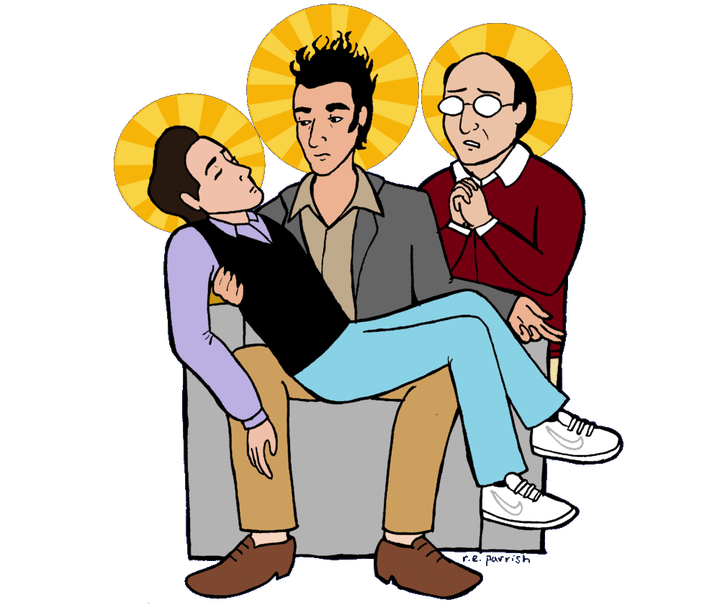 On Aug. 25, 1986, Paul Simon released his seventh solo album, "Graceland," the title track of which features the songwriter singing about his road trip to Elvis Presley's house of the same name. I grew up listening to "Graceland" during family road trips and recently gave my dad a signed vinyl copy for Father's Day.
The song "Graceland" is partially autobiographical, as Simon actually took a trip to Graceland while working on the lyrics. He has said in the past that he felt an inexplicable desire that he "should investigate" whether he'd find some larger truth at the house.
Simon ended up being "unimpressed" until the end of the tour when he came upon the singer's grave and saw a sign that read, "Elvis Presley, whose music touched millions of people all around the world." As the musician tells the story, this touching note made him cry.
With the 30th anniversary of Simon's album coming up, I decided I should make my own equivalent road trip. Just as Simon went to the house of an icon in his creative world, I would go to the house of a fixture that loomed over my field. Just like Simon, I would road trip across America seeking answers. All the answers.
As a content creator on the internet, I would drive to the ends of the Earth to get to the house of whoever created the iconic bass-filled "Seinfeld" theme music.
This would be my "Bassland."
I just hoped I wouldn't fail to live up to a pun of this magnitude.
Given the confines of the contemporary journalism industry, I tend to write many trivia-based stories about the same handful of television shows that aren't even on the air anymore. Such as "Seinfeld." But as I run past an intentionally bizarre mural of "Seinfeld" every day near my New York City apartment, I'm repeatedly reminded of the possibility to leech on to the show's existing popularity to try and create new content that's more about me.
After a bit of research, I reached out to the "Seinfeld" theme creator, Jonathan Wolff, and explained my plan. Instead of ignoring me or laughing me away, he graciously invited me to make the trip. And with fate already being on my side, Wolff informed me he lives just a few hours north of Elvis' Graceland home.
On the "Graceland" album, Simon sings of a "National guitar." In my version, it's a "viral guitar." Simon sings about having a traveling companion who's 9 years old. I traveled with my far-too-patient girlfriend. The slap bass that's all throughout "Graceland" would now be slap bass all throughout "Bassland."
On the cover of Simon's album is the knight, St. George, who battled a dragon and, at least in one contemporary take on the myth, sought The Holy Grail. I'd be stopping at nothing in seeking the pop culture Holy Grail, the iconic "Seinfeld" bass, which nobody has known the fate of ... until now.
As Simon sings in "Graceland":
For reasons I cannot explain
There's some part of me wants to see
A long tradition exists of mashing up the "Seinfeld" bass theme with other songs. Wolff told me he's proud that this happens. And so, to start the journey, my friend Nora Knight made the official "Bassland" track with updated lyrics:
Part I/4: "The Boy In The Bubble"
On Thursday, Aug. 11, 2016, Arianna Huffington announced she would be leaving The Huffington Post after 11 years.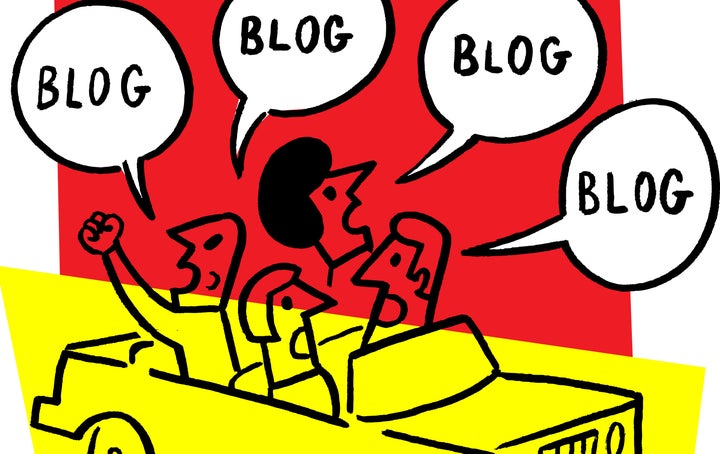 Ever since joining HuffPost roughly three years ago, Arianna Huffington has obviously been a large presence in my career. So, along with most of my co-workers, I had no idea her recent announcement of departure from the site was coming. Despite the teachings about abundant rest that she's known for, her decision certainly led to a sleepless night.
Unsure of what would come next, I became filled with a strong visceral desire to make sense of my Simon-esque journey.
Full of uncertainty, I packed my bags the next morning and headed to Port Authority Bus Terminal.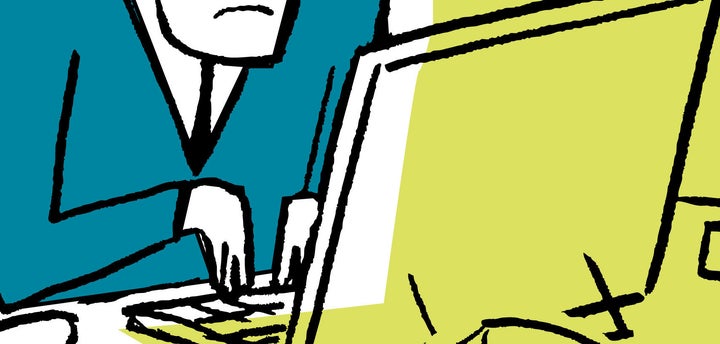 After waking up around 4 o'clock on a Friday morning, I made the long trek just to get to New York City's predominant bus station.
You'd be hard-pressed to find a garbage can at Port Authority, and the main terminal bathroom has remained closed for nearly a year, so it is more or less a multi-story dumpster. But as a frequent bus traveler, it's my dumpster.
I waded through groggy crowds and waited in a line for a baggage check desk that never opened. Rather than a white horse to ride, I reserved a spot on a Greyhound.
Inspired by a fire, and subsequent inspiration I couldn't explain, I decided it was necessary to attempt the first Great American Content.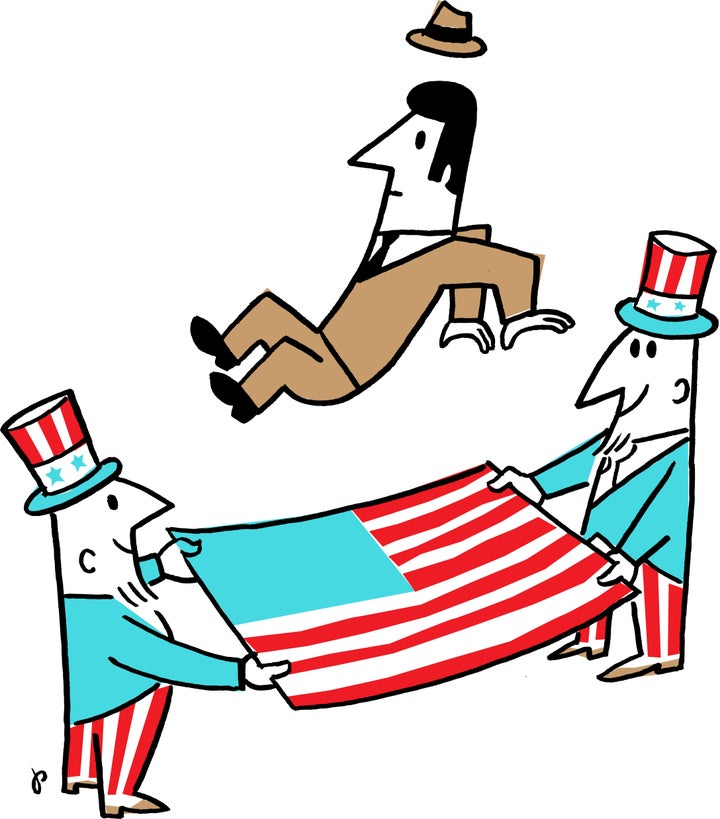 This has been an ongoing year that has made little sense, and therefore it felt like the time to do something rash. Given my job, this meant creating some atypical content. I knew I had to do something for the anniversary of Simon's masterpiece "Graceland," and after the musician's publicist turned down my multiple attempts for an interview, I decided I should just make my own trip to Graceland and see what happens.
Then I realized "bass" rhymed with "grace" and so I added the home of the musician behind the "Seinfeld" theme as a destination, as well.
I chose to head to Richmond, Virginia, to begin my Simon-ian quest for a couple reasons. First and foremost, it's my home state and where my girlfriend, Caroline, lives. (For some reason, she agreed to be my traveling companion.) But Simon also starts his trip driving through "the cradle of the Civil War" and Richmond certainly fits that description. Richmond has a whole road dedicated to large bronze statues of Confederate soldiers and the Democratic nominee for vice president, Tim Kaine, lives on "Confederate Avenue." I love the city, but you have to hope these relics aren't long for this world.
In any case, Greyhound far outsold my bus, as they often do, so this trip was certainly off to an auspicious start.
While riding the Greyhound bus, a literal heavy-handed sign materialized as a warning.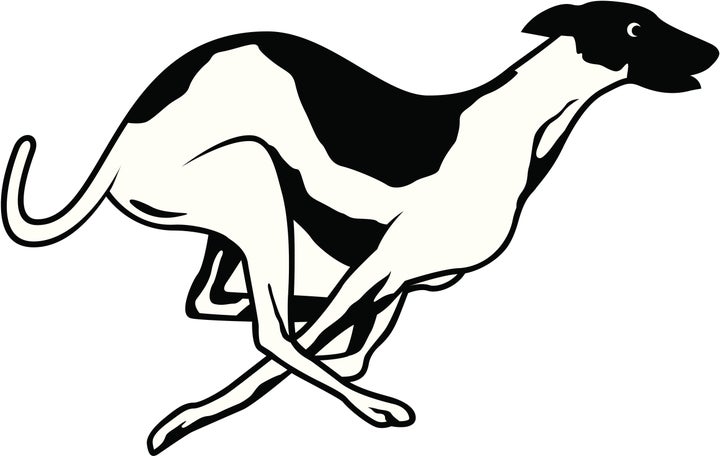 My trip on the Greyhound was actually far less eventful than normal. In the past, I've seen a wide range of bleak and bizarre events on the bus, such as the time a man who looked like a young A.J. McLean pointed at me and declared my name was now "Bunny." If you're familiar with greyhound racing, you'll know that the dogs chase rabbits. The service has almost swallowed me whole on many occasion.
But on this ride, a moment happened that felt almost a little too orchestrated for the story of this quest. At one point, the passenger behind me started resting his hand on top of my seat while moving all his fingers, so that, to me, it looked like this hand was reaching to grab me back. Avoiding the hand, I leaned forward and saw the passenger in front of me was reading a comic. The very first frame appeared to show a laptop using a gun to the blow the brains out of the main character's head, while the word "SSSCHHHHHHHHLORP!" emerged from the barrel.
On closer inspection though, actually the opposite was happening, as the laptop was using a black vacuum to suck the character inside. In the last panel, the character's mom said, "You're spending too much time on the internet," to which the character ― now with a laptop fully clenched on his head ― responded, "It keeps sucking me in."
Perhaps the mystical symbolism that surrounded my Greyhound seat was right, I was foolish to think going on this trip would provide me with anything more than a Google search could. When I finally got off the bus and entered the bathroom at the Greyhound station, I found a driver with his pants completely down at a urinal. It was profound.
The bass immediately began blasting as I started my rental car in Richmond. With aching ears, my girlfriend and I were going to Bassland.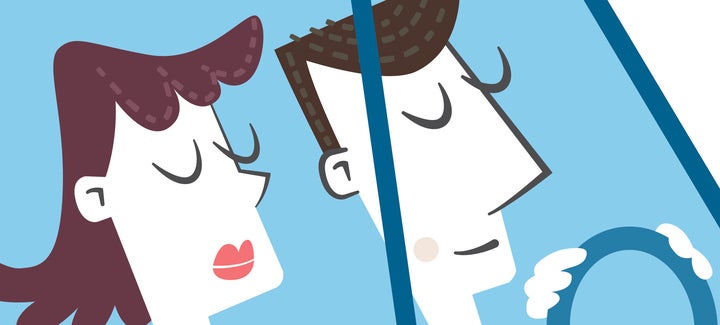 Although a red convertible would have perhaps been more fitting for such an American road trip, we still got a bright red Jeep Compass. Pretty American.
As I started the car in the rental lot at Richmond International Airport, the radio started playing with bass set at the max level. Obviously, this felt very fitting.
We pulled out of the lot and began our trip west. My girlfriend whipped out Scooby-Doo-themed gummy people and our teeth gnashed apart the various characters. The Mystery Machine had nothing on us, we were going to solve the case of The Holy Grail.
But all great quests must overcome cosmic villains. Before leaving Virginia, a cop handed me my first-ever ticket.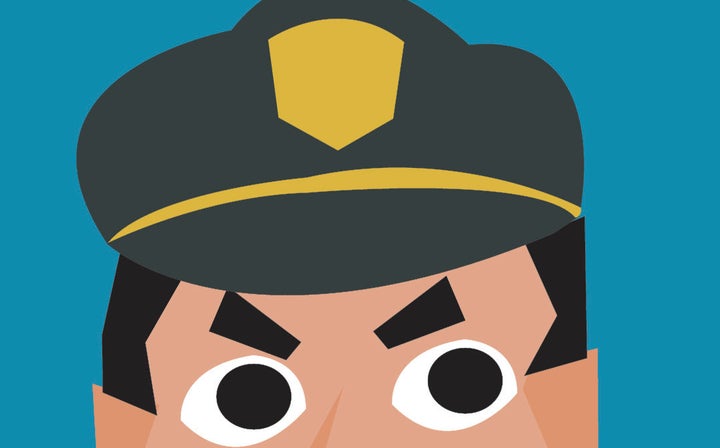 Fulfilling the requirements of Simon's song, we passed by makers of the Confederacy as we traveled through western Virginia. A very tall flagpole flying an enormous Confederate flag towered over the highway, eliciting a "What the hell?!"
And, before we'd even gotten out of the state, a cop turned his sirens on behind us and pulled me over around a town called Clifton Forge. I had been going 13 mph over the speed limit, on a steep downhill, on an open road, and that was enough to earn me my first-ever ticket. Caroline would like to stress that I deserved this.
In any case, I'd certainly been very lucky and privileged to avoid such an encounter for so long. Now, about $61 in debt to the state of Virginia, we traveled onward.
Midway to Bassland, we stopped overnight in Charleston, West Virginia. In the middle of the night, an ominous knock rattled our door. Another sleepless night in a trip of sleepless nights.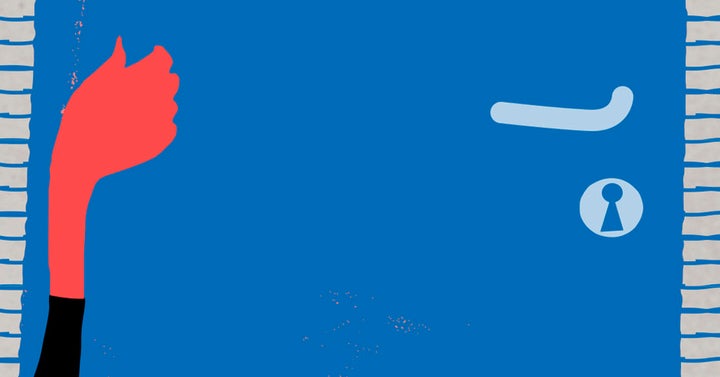 Our room number at the Holiday Inn Express was 212, the same number you must reach to boil water (in Fahrenheit). That doesn't really matter, but it's what I thought about when entering the room.
As I'd been traveling in some capacity since about 4 a.m. and it was now almost midnight, I fell asleep almost immediately. But around 1 a.m., someone began furiously knocking on our door. We waited for it to stop, but when it didn't, my girlfriend screamed across the room at the door and asked whoever was there to go away. Specifically she yelled, "Not now!" The sound stopped.
In their quest for The Holy Grail, I'm sure King Arthur's Knights dealt with far worse and more mysterious agitators. Ghosts with ominous warnings and trolls with teeth as sharp as razors. This was probably just a drunk traveler. But it was still pretty annoying.
Part 2/4: Bassland
Mimicking Jerry Seinfeld, we drank coffee in the car on the early morning drive to finally reach Bassland in Louisville, Kentucky.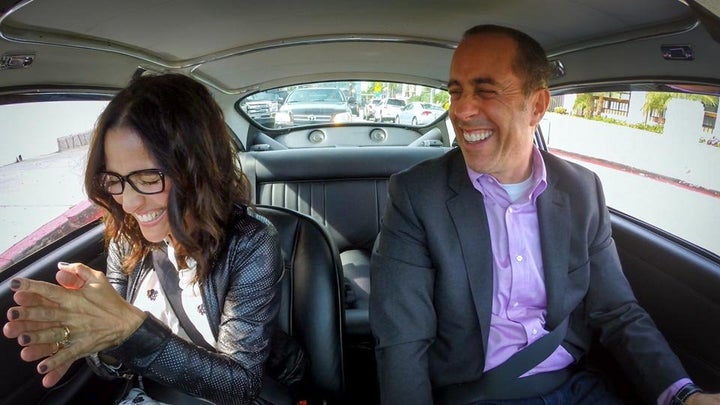 Extremely groggy and incredibly close to falling back asleep, we grabbed coffee and began the final stretch to Bassland. With Simon's "Graceland" album blasting, we began to lose it a bit after so many miles on the road.
In Jerry Seinfeld fashion, both of us started making bad jokes with the classic "What's the deal with...?" premise. As Simon sang about his traveling companion being 9 years old, we both felt like children. We saw a deer crossing sign that had been misprinted such that the deer looked as if it was jumping straight into the sky. We couldn't stop questioning what was up with the sign while laughing.
Somehow, we made it to Louisville without crashing.
The restaurants surrounding Bassland were closed due to a local fair. As vegetarians, we only found ice cream for lunch. It didn't matter though, as we were just a ride away from our Holy Grail.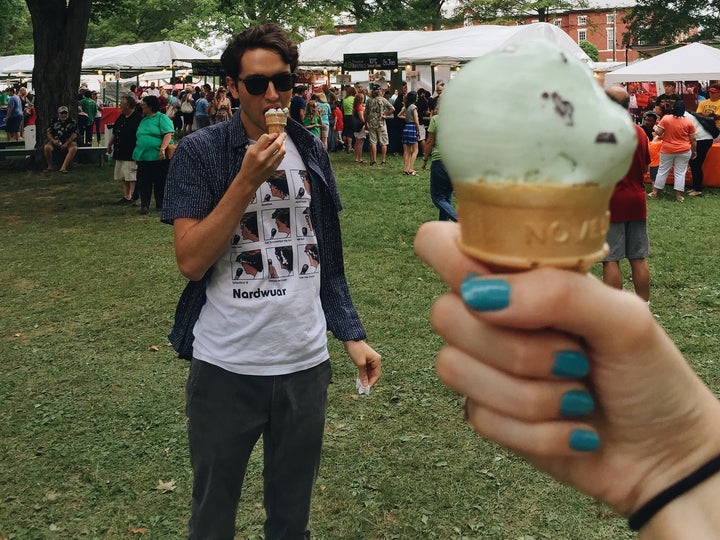 We arrived in Louisville a bit before our planned time to visit Bassland and sought out a meal. Finding that everything was closed for a local fair, we made our way over to the festivities.
After a long sweep of all the game booths, beer gardens, frying tents and food trucks, we failed to find a vegetarian option. This gave us all the license we needed to just eat ice cream for lunch. We were happy.
After hundreds of miles, we finally arrived at Bassland. Jonathan Wolff welcomed us into his blue home.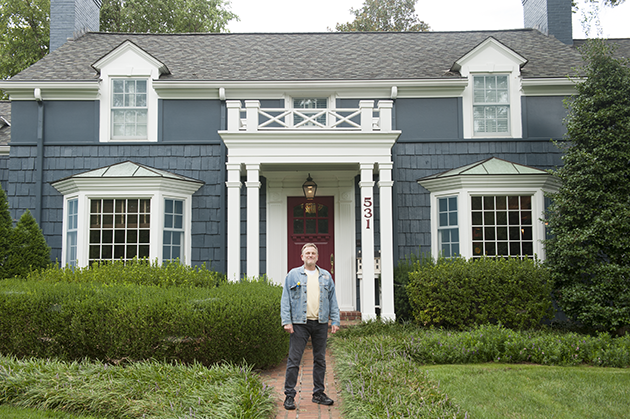 Bassland is a very blue house with four columns on the front stoop, just like Graceland. Wolff and his family have covered the property in many different varieties of flowers, shrubs and trees. A large canopied patio resides in the back and basketball lines are etched into the driveway. It's a beautiful home, a fact that both Caroline and I repeated endlessly during our visit.
Wolff graciously welcomed us after our long trip, offering food and drinks as soon as we stepped into his house. Not wanting to impose more than we already were, we accepted water.
Going into this, we were unsure if Wolff would still be interested in showing us around his house and talking in length about the "Seinfeld" theme, but he insisted he was game and actually happy to oblige. In a charming, self-deprecating manner, he kept wondering if he'd really be interesting enough for a story.
"This may be totally unfruitful," said Wolff apologetically. "The only thing you may get out of this is water ... I don't even fit the Elvis thing. I'm not quite dead. [But] I used to be fit and now I'm fat so..." (As the picture evidence shows, Wolff is still fit.)
Wolff generously cleared his schedule for the day to meet with us.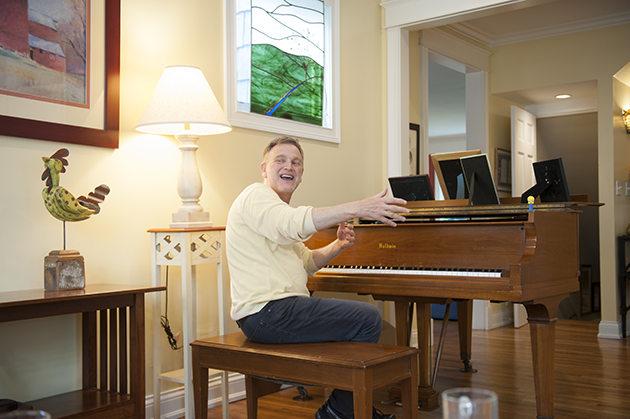 After some more insistence on our part that we didn't want to take up too much of his time, he insisted he was free all day, so we sat down for a slightly more formal interview. Our conversation ended up spanning a couple of hours.
The musician explained that he got involved with "Seinfeld" in 1989 through his friend George Wallace, who was also best friends with Jerry Seinfeld. Wallace told Wolff that Seinfeld had a deal for a new show, but was having trouble with the music. At the time, the show was called "The Seinfeld Chronicles" and only had an order for a few episodes.
After Wallace put the two in touch, Seinfeld called Wolff and explained he wanted the opening to be standup comedy partnered with music. "That, to me, was a recipe for an audio conflict," explained Wolff, because, at the time, theme songs were thought to be melodic jingles. "It was not going to work here, so I pitched to Jerry, 'How about we treat your human voice telling jokes as the melody of the 'Seinfeld' theme? Every monologue you do is different and it will be like a variation on the theme. My job will be to create the accompaniment for that.'"
Since the jokes would be different every time, the theme would need to be easily manipulatable. "So that..." Wolff said as he got up from his seat and went to a nearby piano, "I can start and stop it without it falling apart." Wolff played a bit of the "Seinfeld" theme. "Once he got started, I could introduce the meter," he continued, before playing the full tune. He came back and sat down without missing a beat in our conversation.
While talking about the creation of the "Seinfeld" theme, Wolff explained he wanted to create something "Pavlovian" ― music that would become immediately associated with the show after hearing just a few notes.
Before his pitch meeting with Seinfeld, Wolff decided he wanted to make the theme sound like "music from Mars."
"The slap bass had not enjoyed celebrity status as a solo instrument," said Wolff. "At the time, it was just some kind of poppy thing in funk music. I brought it forward, it was quirky, it was able to establish what I always liked to do, a sonic brand for the show [he was working on]."
To further push the sound, Wolff sampled a bass guitar and then played the theme on a keyboard to make superhuman noises ― bends and pulls of the notes that wouldn't normally be possible. "I liked being on the bleeding edge of technology and sampling was the new kind of up-and-coming thing," said Wolff. "And that's how the 'Seinfeld' theme was born."
With pride, Wolff explained that he was proud he'd created something strange while also "Pavlovian." It's a theme that requires only a couple notes to make a listener think, "Seinfeld."
Over his career, Wolff defined his dozens of theme credits by being as unique as possible. Even if networks told him his work was too "annoying."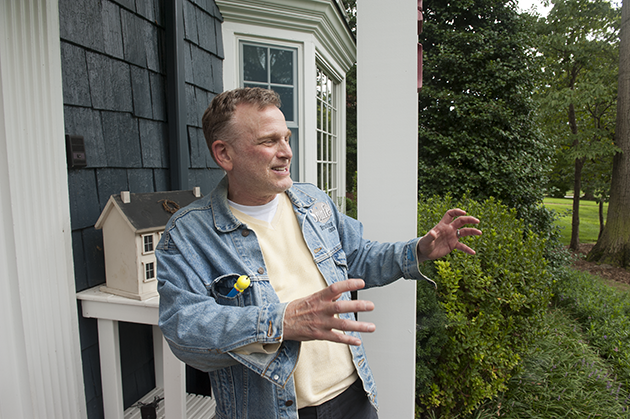 Wolff believed his partnership with Seinfeld worked because the comedian didn't tell him what he wanted the theme music to sound like. "Most young, new producers will make the mistake of saying, 'Oh the music should sound like [x] and it doesn't matter how the sentence ends," said Wolff. "It's derivative music because it sounds like [x]."
Seinfeld simply told Wolff how the music would function ― as background to his standup ― and that was all Wolff wanted.
"I do something different," Wolff said while talking about how he would advocate for his musical work when trying to get theme-song jobs. "I create a sonic brand, an instantly recognizable signature identifier for your show. The Pavlovian response that people will watch your show and recognize it instantly from that sound. If you just want music, hire any of the rest of them."
This style was not always immediately appreciated by TV networks. In the case of "Seinfeld," Wolff explained, "The network was not as excited about the music as I was." He recalled network execs asking him, "What the heck is that? Is that music? What is that instrument?" while explaining the tune was "annoying," "distracting," "so-called music." Despite how his work is received today, the network tried to strip the theme until "Seinfeld" co-creator Larry David advocated for it. After doing a great David impersonation, Wolff claimed, "If it's annoying, he wants it!"
While playing the piano, Wolff listed the influences that inspired him to be great.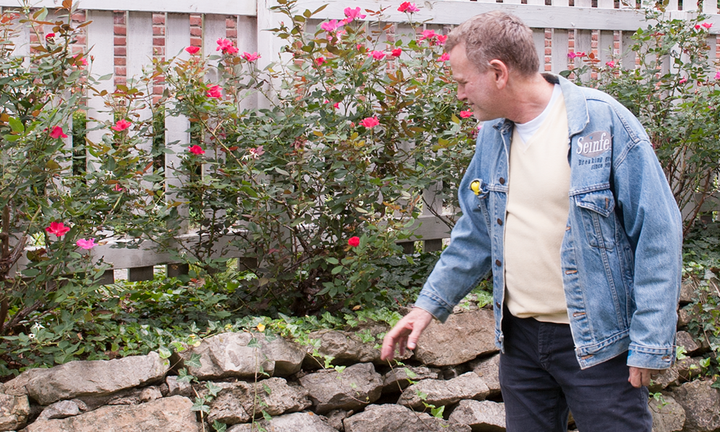 Growing up in Louisville, Wolff was able to be a "big fish" in a small pond. When he was barely 5 year old, he started his professional music career by playing events in his local Jewish community. He upgraded to weddings and then TV station tags by the time he was just 17. He had a music teacher early on who stressed he should learn every component of traditional music theory that he could.
As his teenage years began to wane, popular California artists started influencing Wolff to leave his hometown for more ambitious work. As he told us this story, he went over to his piano and started playing various songs from his youth, including Stevie Wonder and Natalie Cole.
The Eagles' "Hotel California" finally convinced Wolff to make the move. With just an audience of two, Wolff started playing the song animatedly and sang, "Welcome!" before smashing down on a tambourine. "Plenty of room!" Wolff sang, as he continued to play, "It's a lovely place!" He smashed the tambourine again and played through the chorus.
"And so I went," Wolff said, while turning back to us and jovially admitting he had no idea about the dark undertones at the time. If he made it there, he'd have no desire to leave. "I went to California to seek my fame and glory," said Wolff of his own quest. He spent 29 years there, before retiring and heading back to Louisville to raise his family.
Achieving the goal of being both Pavlovian and unique is nearly impossible. It's paradoxical. It's Quixotic.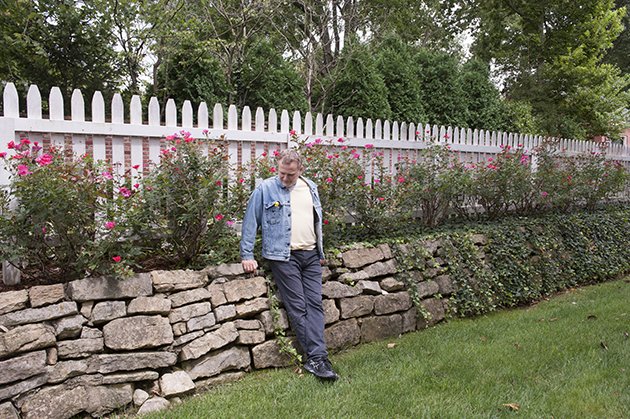 Near the end of our conversation, Wolff brought up his lecture work and what he tries to impart on upcoming musicians. He tells them that the business is "not a meritocracy" and they'll need to "distinguish [themselves] from the rest of the herd."
"You need to somehow elevate yourself from the rest of the crowd," he said. Building on his classical training, Wolff spent his career trying to make works that were strange, but familiar. As opposing forces, this is far from a small feat.
I thought of writers who had found such bizarre beauty and inspired me. I thought of how much I enjoyed Caity Weaver going to T.G.I. Friday's to exploit a deal for endless mozzarella sticks. I thought of Nathan Fielder creating Dumb Starbucks. I thought of Jazmine Hughes dressing as the "Empire" character Cookie for a week at her New York Times job to overcome imposter syndrome. I thought of Starlee Kine finding a way to ask Britney Spears why she read her friend's obscure book. I thought of the screenwriter Charlie Kaufman telling me earlier this year that he's trying to write a novel that's impossible to adapt into a movie, that's also "about an impossible movie."
As an anecdote, I told Wolff about one of my earliest childhood memories, where I went to a restaurant with my family. There was a contest to color in a picture and if you had the "best" coloring skills then you'd win a dinner. I was about to start trying to color normally when my uncle said something like:
"You can't just color it straight, you have to do the strangest thing ever because then at least you're in a different category. There's already lines to play off of and everyone else is just going to color the expected way. But if you have the really strange one, at least it'll be in the running."
Wolff smiled and said, "Your uncle is my kind of guy."
I didn't win that contest way back then, but I hoped someday I would.
But I digress, what about that Holy Grail, the Seinfeld bass? The "bass" was actually a floppy disk all along.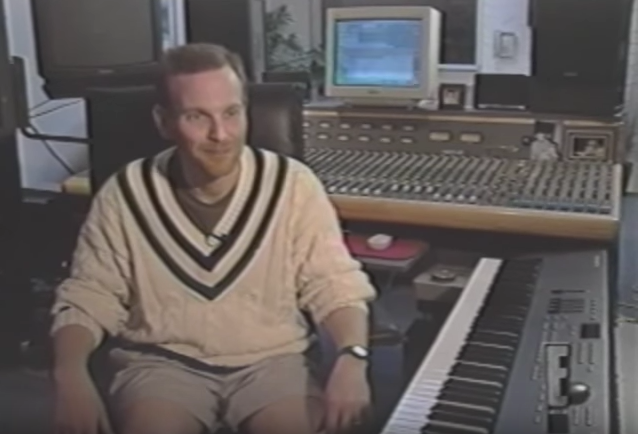 Our quest for the pop culture Holy Grail turned out to be a MacGuffin, an item that serves to move the plot along but doesn't actually hold much meaning. The "Seinfeld" bass doesn't actually exist as you'd think.
To make his "Seinfeld" theme even more unique, Wolff didn't actually just sample one bass. He sampled many of them and morphed them together into various "Frankenstein" bass guitars, as he calls them. Over the course of the show, he made many different Frankensteins.
This more or less has been reported before, but Wolff did reveal a bit more to us. Given the technology of the time, he would keep these morphed "bass" samples on floppy disks, so that he could return to any classic bass sounds later in the series. As the show was winding down, Seinfeld asked Wolff to use some of "the classic 'Seinfeld' bass" and so Wolff pulled up the right floppy disk and obliged.
"To achieve a new species, a new sound, despite what internet wonks keep writing, I'm not going to use a standard sound off of a synth," explained Wolff. "I'm going to create my own. So to create a new species requires a little bit of DNA-audio-gene-splicing. And I did some of that on mostly one bass, but other basses too and combined them together. That is how I originally created that sound."
While talking with us, Wolff recalled that he threw the floppy disk, The Holy Grail, in a dumpster.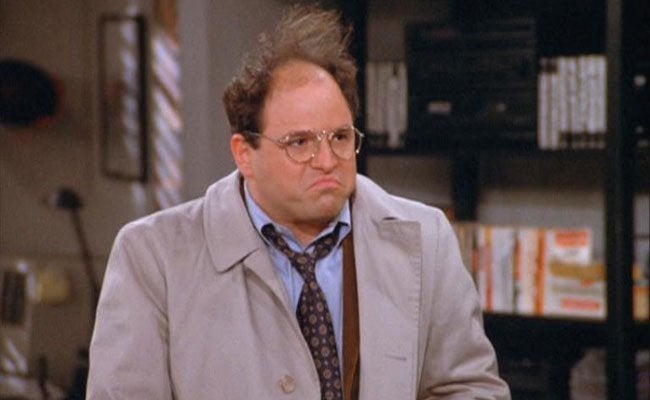 Wolff didn't remember how many physical bass guitars went into each Frankenstein bass. "Nobody was counting," he said. "I was not counting. It's like a mad scientist experiment. I've got beakers and things everywhere."
He did recall, however, what happened to the original "Seinfeld" Frankenstein bass and all the others. When he sold his California studio preceding his retirement, he also sold all of the gear. But not being sentimental, Wolff decided to throw out all of his music in "big, tractor-trailer-sized dumpsters."
At the time, his office manager heard this was going on and Wolff recalled her saying, "No! No! You can't!" I told him that's how I felt and asked specifically if the "Seinfeld" floppy disks went in the dumpster.
"It's all in a dumpster," Wolff said with a smile. "There's nothing sacred here."
You can't hear it on my recorder but a "SSSCHHHHHHHHLORP!" noise came out of my head.
After shattering the bass-is for the quest, Wolff let me wear his replica of the infamous, oversized George jacket and bid us good luck on the rest of the journey.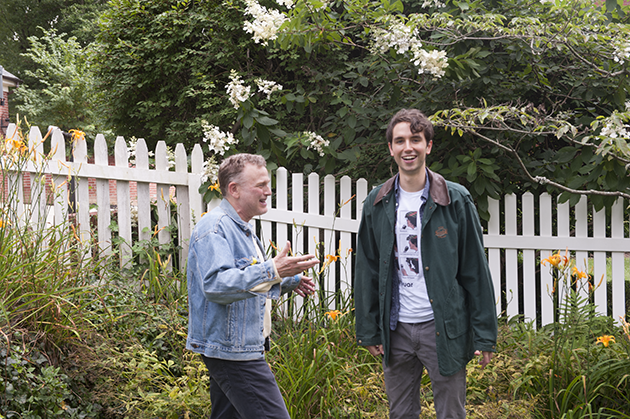 The musician may have given away his awards and thrown out his work, but he did keep a few mementos from his days with "Seinfeld." Perhaps as some sort of consolation, Wolff let me wear his replica of the George Costanza jacket from the show.
As Caroline and I had now been at his house for the better part of the afternoon, we told Wolff we didn't want to take up any more of his time. "My time belongs to you today," Wolff told us before taking on a fatherly role and warning us about bad weather that could affect our departure. "Technically, I'm not your dad, but I would like you to be safe," he kindly said. "And if it's tornadoes and stuff, stay here. It's a big house. All of that is to say, I'm not in a hurry."
We were beyond grateful for Wolff's kindness, but he had near plans to go to dinner with his family to say goodbye to his daughter as she returned to college.
It was our time to journey on, now searching for meaning that could eclipse The Holy Grail.
As soon as we left Bassland, the heavens opened up and poured on us. We drove on to Graceland still searching for answers while passing trees that were mysteriously on fire, porn stores and dinosaurs.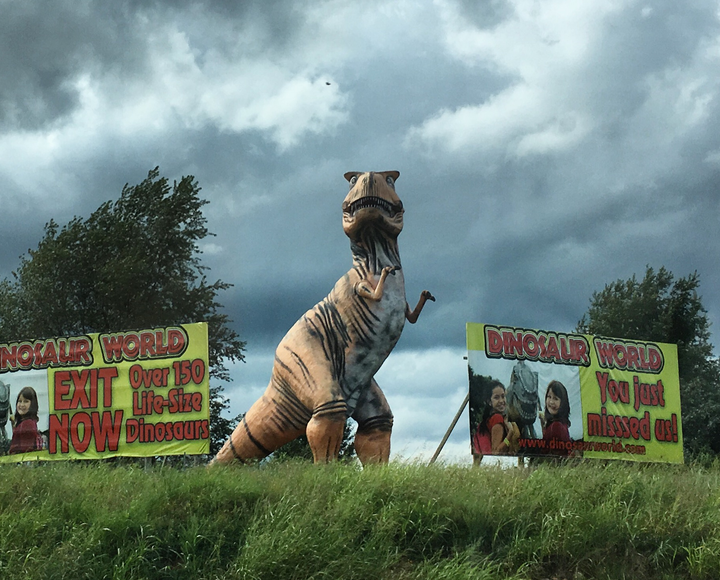 The storm Wolff had warned us about hit us as soon as we pulled out of his neighborhood. If the movie "Shrek" taught me anything as a child, exiting the destination castle during a quest is just as hard as entering. Shrek almost dies when a fire-breathing dragon burns the wooden bridge he's running on with Princess Fiona and Donkey. This was just like that.
Thankfully, the rain slowed down as we headed through Kentucky into Tennessee. I was able to ask Caroline about the Cubs game and, knowing even less than I do about baseball, she said they were in the "H-inning."
We passed all sorts of uncommon things on the highway, from porn stores and sex shops to a large Tyrannosaurus Rex advertising a place called "Dinosaur World." Despite a drizzle, a large pile of branches was aflame on the side of the road.
Neither Caroline nor I were Moses, and no voice came from the fires. But while passing all these landmarks, we sang along to Simon & Garfunkel songs at the top of our lungs. When the overly schmaltzy "Bridge Over Troubled Water" came on, we attempted to sing it in a variation of weird voices. I felt beyond grateful to have such a traveling companion on this quest.
Right after I turned off the windshield wipers, we drove under an overpass with people inexplicably waving and cheering. Later that night on the way to Memphis, Tennessee, fireworks entered the sky.
As it was getting dark, the rain finally disappeared. Moments later, we went under an overpass with spectators on the highway, waving us along. Caroline was taking a nap at this time, so I can't verify it, but at 70 mph they certainly seemed to be cheering us on as we made our way to Graceland.
An hour or so later, fireworks appeared right in front of the straight stretch of Tennessee highway we were driving down. I woke Caroline up and we were able to watch the display for a few minutes as we raced closer to the baseball field setting them off.
The fireworks were mostly the standard blooming variety. All disappeared in a matter of seconds, as fireworks do, but we never saw the end of the show. Just beyond the stadium, we passed underneath a road named Christmasville and felt as if there was some definitive magic in the air.
Part 3/4: "Graceland"
On a Sunday morning, two days before the anniversary of Elvis' death, we pulled into Graceland.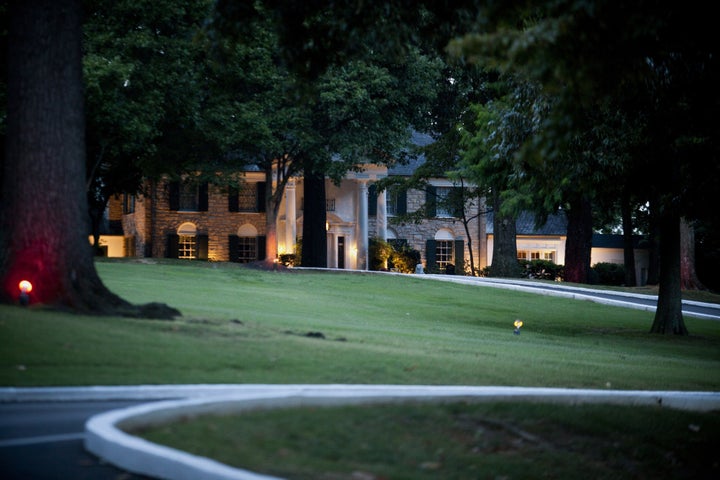 We spent the night in a Memphis hotel just a few miles away from Elvis' home. The room was slanted and so the cabinet drawers rested open. A white stain covered the floor. As the AC had been left on, we tried turning on the heat, causing a crackling noise and burning smell to emanate from the internal air unit. I quickly turned the machine off.
After another night with almost no sleep, we drove to Graceland just as the home was opening. Passing Elvis-themed souvenir shop after Elvis-themed souvenir shop, we yet again blasted Simon's "Graceland."
We were finally, actually, going to Graceland.
Even though it was "Elvis Week," Graceland wasn't the immediate spiritual experience we had hoped for.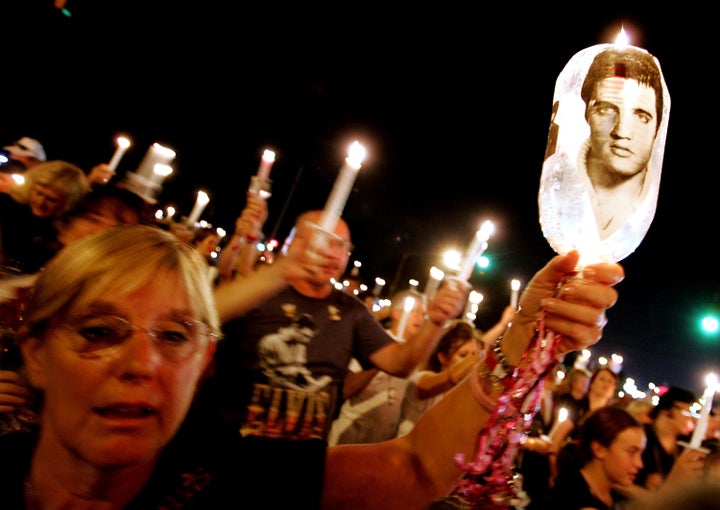 After picking up our press passes from the welcome center, Graceland employees shuttled us to the house of legends.
In the house, you waddle in a packed group of other tourists through part of the first floor and then part of the basement. Then you're ushered out.
You're not allowed to fully step into any room of the house, rather you get to see each picturesque room from one angle ― as if you were peering into a sitcom set.
As we inched through the home, a child named Isaac wouldn't stop punching everything. It was unclear what filled young Isaac with so much rage, but it felt somewhat beautiful to watch him punch all of Elvis' bar stools in a never-ending fit of madness.
When you leave the house, just like that, you walk through room after room full of various trophies and awards Elvis won in his lifetime. The place is certainly a monument to the most popular American musician to date. It will serve as a perfectly oblique model for when Beyoncé and Jay Z's home inevitably becomes a destination for a new generation.
But as we ended the tour and entered the gift shop, a television improbably showcased Elvis performing Paul Simon's song "Bridge Over Troubled Water." Elvis' rendition was strange yet familiar.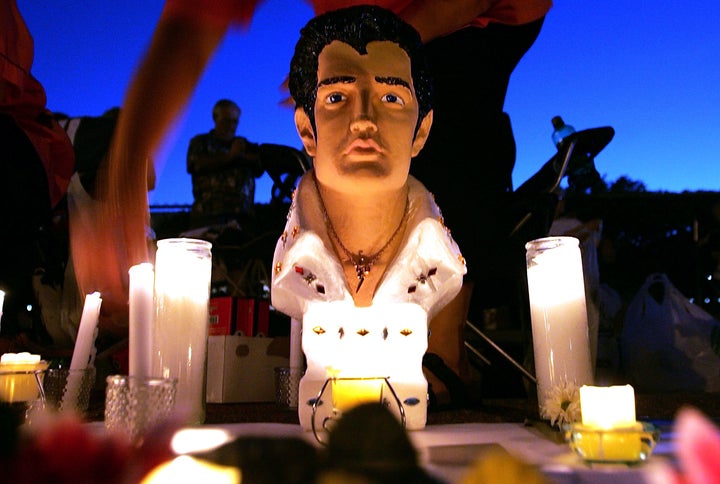 The last stop on the Graceland compound is not Elvis' grave, but the gift shop, of course.
Right when we pushed through the glass door to enter the extensive merchandise area (there's actually multiple gift shops all right next to each other), we heard a familiar song on the speaker. Caroline pointed to a television over the cashier table, which played footage of Elvis performing "Bridge Over Troubled Water."
Simon wrote the song and released it under Simon & Garfunkel in 1970. Elvis released his own version the same year. Over 40 years later, Caroline and I sang the song to each other while making it through the rain on our journey. All was coming full circle, as things tend to do in tourist gift shops.
Simon's and Elvis' work had come together to give us a shared experience that brought us happiness. And in the good mood, we started shopping.
After spending nearly $100 at the gift shop ― including $40 for the below picture ― it was time for us to head home.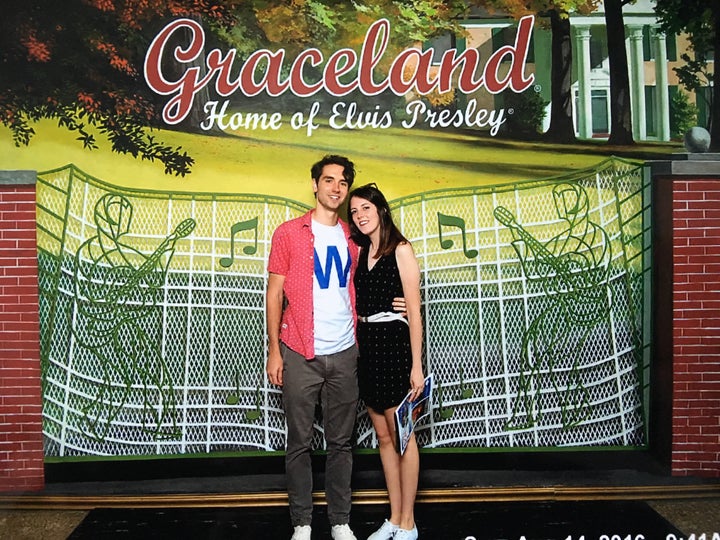 Purchasing an appropriately cartoonish amount of merchandise, we felt as if our trip to Graceland had been a success. Alone, I bought a magnet, an Elvis ornament, chocolate gold coins that someone had imprinted with a "Graceland" logo and our official tourist photo.
We got back into our bright red Jeep Compass and began our trip back eastward. As I turned on the car, Simon's "Diamonds on the Soles of Her Shoes" started playing, apt for all the money we'd just spent.
As we drove out of Memphis, Caroline changed the music to Elvis' hits. Once again, we started singing in overly schmaltzy voices. Elvis sang, "I can't help falling in love with you" and so did we. At a traffic stop during the last chorus we kissed, and once again I wasn't sure how I was so lucky to have this traveling companion.
A work sign above us flashed the message, "Expect the Unexpected."
Part 4/4: "I Know What I Know"
Back in Virginia, we stopped at Foamhenge, a foam replica of Stonehenge put up in 2004 that the state plans to tear down. Rain came down on us yet again.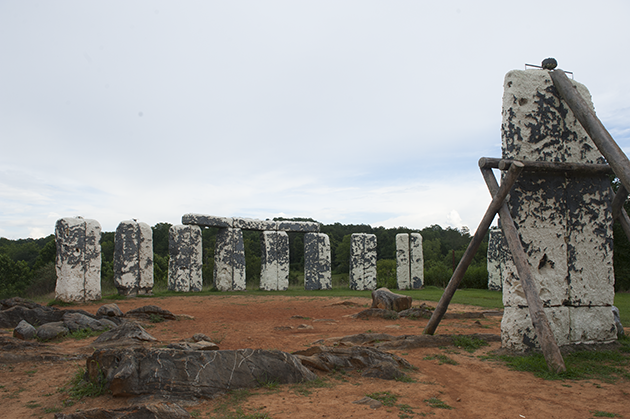 The night following our Graceland visit, we stopped in Nashville, Tennessee, "the songwriting capital of the world." Instead of doing anything music-related though, we basically just slept and made up for all the rest we'd lost over the last few days.
In the morning, we traveled back to Virginia where we hit long stretches of traffic. During a standstill on the highway, a freight truck passed us with a bumper sticker that read, "God is still in control."
Clearly not the types to shy away from heavy symbolism, we made a slight detour off the highway in Virginia to a sacred place called Foamhenge. Growing up in Virginia, I'd always known about Foamhenge and my family would always make fun of its existence. As Caroline and I had never been, and the structure was set to be torn down any day, we decided it'd be a perfect final destination.
Looming over Foamhenge is Merlin, who supposedly oversaw the creation of the original structure in England, as well as the quest for The Holy Grail.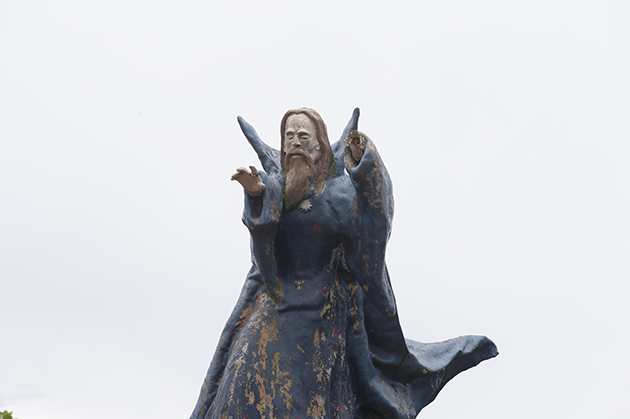 To get to Foamhenge, we had to go down a small road and then pull into a gravel area big enough for just a car or two. Then, we trekked up a hill to where we saw a battered welcome sign. After passing the sign, we found a crumbling Foamhenge that we had all to ourselves.
Unbeknownst to us before we arrived, a large statue of Merlin presides over the circular structure. Just as he did centuries ago, Merlin was checking to see how our journey for The Holy Grail fared.
Concluding our quest for The Holy Grail, but having no "Seinfeld" bass, we made an offering of gold to the magical wizard.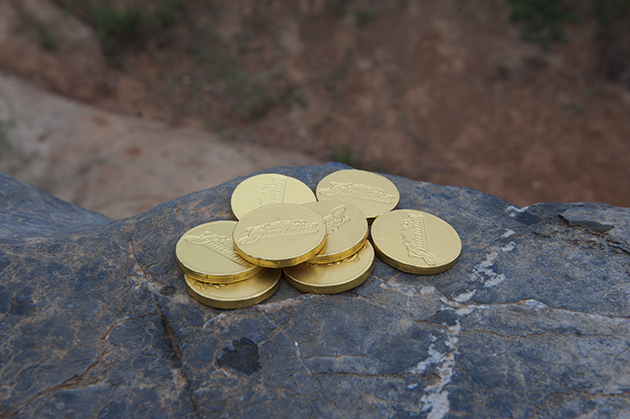 The chocolate coins I'd purchased at Graceland were the only physical thing we had to offer Merlin.
Just like the true Holy Grail, the "Seinfeld" bass didn't exactly exist in the first place. We didn't even have the divine floppy disk.
This may seem like a failure.
But underneath the rotting Merlin statue it all made sense ...
Foamhenge is a derivative of a mythical structure.
That structure was likely derivative itself.
"Bassland" is a pun derivative of "Graceland."
Simon modeled the "Graceland" song after Elvis-style music.
While also incorporating culture unfamiliar to his audience.
"'Graceland' is the true hybrid of South African music ...
And American," Simon has boasted.
From other cultural masterpieces ...
In their pursuit to bring something new to their audiences.
I can't defend how they acquired this "new" sound.
But Simon's original brilliance here in my mind ...
Is calling back the already known.
Standing in the middle of Foamhenge you realize a few things.
That a masterpiece is defined by being both strange and familiar.
Too familiar, and it's cliche ...
Too strange, and nobody can understand.
The two qualities compete against each other.
Standing in the middle of the foam, you think about how ...
We're all derivative of our parents and our influences.
There's nothing more natural than being derivative.
And so you have to embrace that while also trying to escape it.
As you eat your favorite ice cream in a place you've never been.
As your partner kisses you amid unnatural foam stones.
As you hear a bass noise you've somehow never heard before ...
You eat your tribute to Merlin knowing it's worthless.
And stomach that perfection may be fleeting ...
And love can fade when routine washes away mystery ...
Due to the forces inherently having to compete with each other.
Too familiar, and it's cliche ...
Too strange, and nobody can understand.
The difficulty of finding those moments second after second ...
Is discouraging the first second and the second second ...
And so on.
And so on.
Yada yada.
But you know these moments are still possible ...
And worth striving for.
You eat your tribute to Merlin knowing that it's worthless.
Because you've seen It, heard It, tasted It and felt It ...
You've never held The Holy Grail...
But you know you'd recognize It if It were in front of you.
When the lines of strange and familiar cross ...
... for a blissful moment.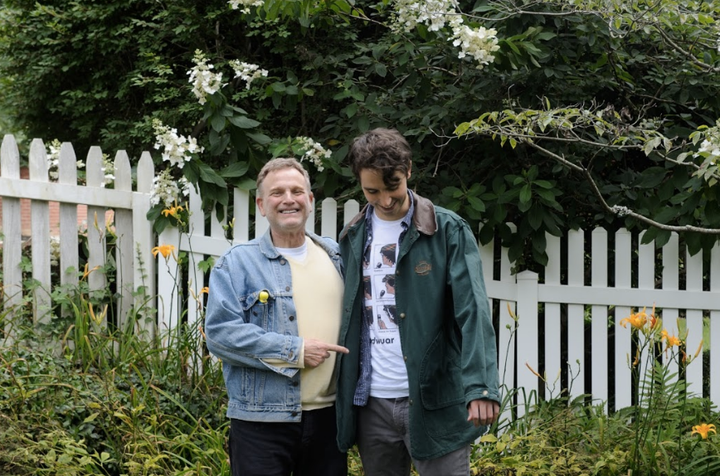 "You could chart the course of my career by that long trail of blast craters and mushroom clouds behind me," Wolff told us when I asked if he ever got bored creating the "Seinfeld" theme, episode after episode. It was with "Seinfeld" that he tried to create a monster he could be proud of, masked in something so simple sounding.
"I never got bored because there were always new elements," said Wolff. "I never, ever, ever got bored with 'Seinfeld.'" He felt Jerry Seinfeld and Larry David were of similar minds to him in that they too wanted to push the limits of the show. "These are guys that were willing to take these risks to make their show better, funnier, different, cutting-edge."
In a line that sums up his message and his goals, Wolff told us, "You've got to take risks, you've got to do things other people haven't done."
Wolff was also proud Seinfeld and David decided to bow out when they did and expressed frustration about interviewers who have asked him if he thinks there will ever be a "Seinfeld" reunion. He made fun of the articles that come out of those questions, saying with a laugh, "It's clickbait!"
Wolff didn't have the "Seinfeld" bass to bestow upon us. But he gave us what we needed.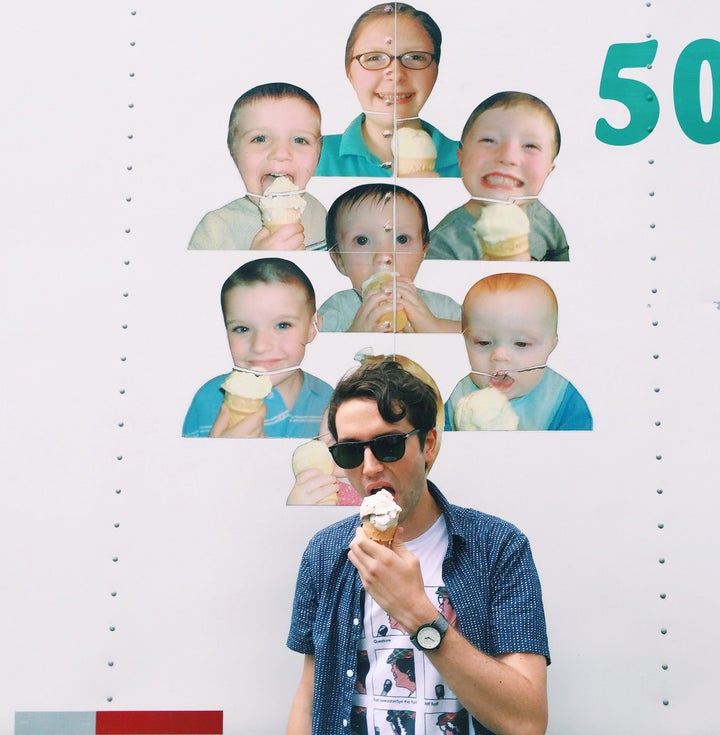 I don't know if this is Great American Content any more than all the clickbait and sharebait Wolff hoped we'd avoid. The whole floppy-disk debacle is still solid trivia and it should please Merlin Zuckerberg's Facebook algorithm.
And perhaps a greater traveler more like St. George or King Arthur's knights will discover which California dumpster Wolff threw that floppy disk into and go through old garbage routing records to find the exact landfill the pop-culture Holy Grail resides.
Maybe that true champion will then wade through the mountains of Coke cans and memorabilia and feces to finally behold the physical object that defined a generation. If the floppy disk is still miraculously in its protective packaging, that better person's story could be called "Caseland."
But in the meantime, as Simon sang 30 years ago ...

And I may be obliged to defend
Or maybe there's no obligations now
Maybe I've a reason to believe

Hit Backspace for a regular dose of pop culture nostalgia.

Before You Go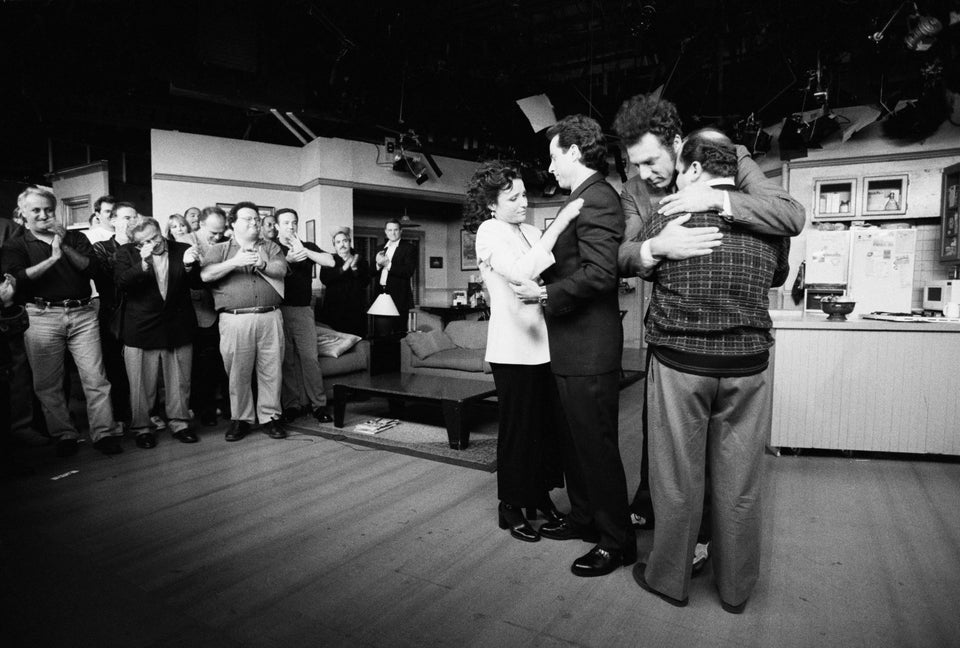 Behind the Scenes of the "Seinfeld" Finale
Popular in the Community