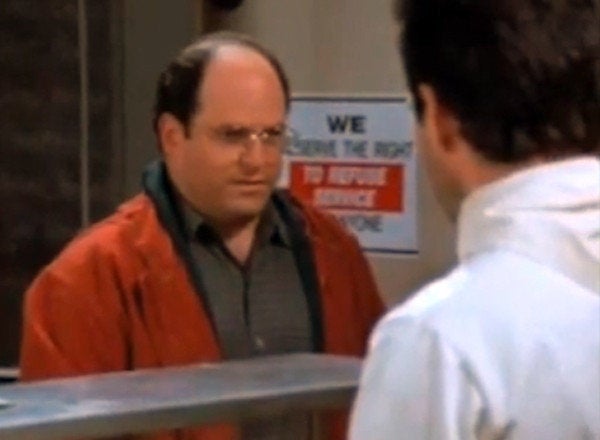 George Costanza and the Soup Nazi have buried the hatchet. "Seinfeld" star Jason Alexander has partnered with The Original SoupMan years after "NO SOUP FOR YOU!" became a pop culture phenomenon.
In "The Soup Nazi," the Season 7 episode of "Seinfeld" that originally aired on Nov. 2, 1995, George famously does not follow the rules at the soup restaurant inspired by Al Yeganeh's Soup Kitchen International and thus, has his soup taken away and is kicked out of the restaurant.
"I think it's great coming full circle with Al's Soups," Alexander said in a statement. "I lined up with New Yorkers for years for his amazing creations. Then we had one of the greatest episodes of 'Seinfeld' ever, somewhat at his expense. But now, I get to make amends by helping bring his recipes to everyone. This is a product that I personally and wholeheartedly love and I am thrilled to be part of the team bringing it to an ever increasing market. Finally, I get to say 'Soup for you! Soup for everyone!'"
Alexander will serve as the brand's "champion" to help build the company's business in supermarkets. The actor will also help the franchised restaurants alongside Reggie Jackson and Shaquille O'Neal.
Watch the famous scene below.
Related
Popular in the Community