Those four little words became one of the most famous lines across the nine seasons of "Seinfeld." Larry Thomas is the actor who barked that phrase as the show's infamous "Soup Nazi," and as he tells "Oprah: Where Are They Now?", Thomas is still associated with the character even decades after his television debut.
"Twenty years later, I am recognized more than I ever have been before," he says.
Many fans, Thomas adds, say a similar thing to him when expressing their love of the Soup Nazi ― but as kind as the sentiment is, it's got a faulty premise.
"More than any other things that are ever said to me is, 'I loved all the episodes with the Soup Nazi,'" Thomas says. "And I go, 'All one of them?'"
It's true: The Soup Nazi bit was only six minutes of total airtime. Though the character had a brief cameo in the series finale, Thomas points out that the Soup Nazi wasn't recurring in the way people often assume.
"There's an urban myth that there was more than one [Soup Nazi episode]," Thomas says. "I go, 'There's just one!'"
Today, in addition to acting and writing, Thomas has become the official spokesman for The Original Soupman, the inspiration behind the Soup Nazi episode. "This is actually the place that's been here since 1984 that the episode of 'Seinfeld' was written about," Thomas says.
As for his catchphrase, Thomas can't help but say it ― finger point and all ― on occasion, to customers' delight.
Another memorable "Seinfeld" actor: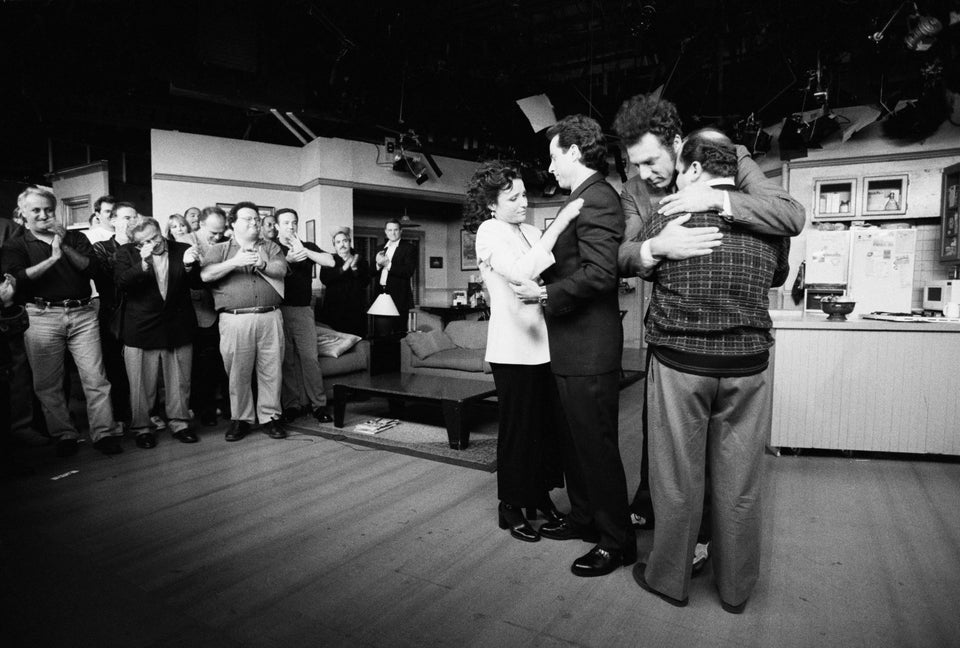 Behind the Scenes of the "Seinfeld" Finale
Popular in the Community