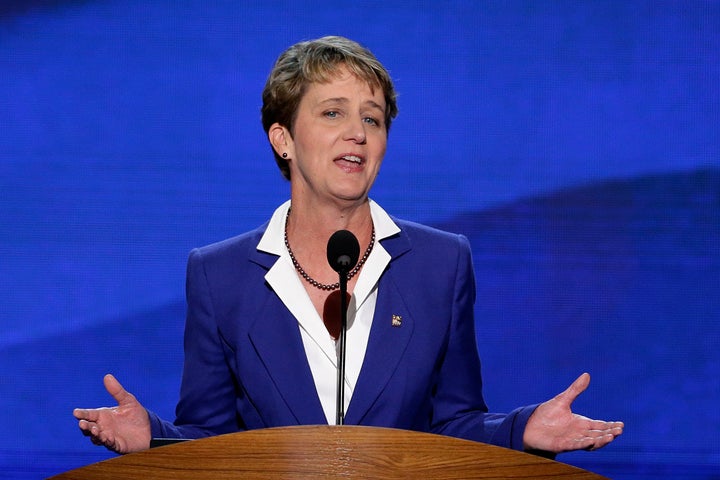 The Service Employees International Union will begin to air $300,000 in ads nationwide on Wednesday to call for a pathway to citizenship for undocumented immigrants.
"Our immigration system is broken, and Congress has a chance to fix it the fair and accountable way, with back taxes paid, English learned and a real path to citizenship," a voice says in the ad. "No half measures. Let's fix it once and for all."
"Tell Congress: Pass commonsense immigration reform with an earned path to citizenship," the ad continues. "Because in America, we fix what's broken."
SEIU, like the AFL-CIO labor federation, argues any immigration reform must allow some of the estimated 11 million people living in the United States without authorization to gain green cards and eventual citizenship. The majority of Americans -- 63 percent -- support such a measure, according to a poll released last week by the Public Religion Research Institute.
"Congress should get the message that the American public is ready for immigration reform," SEIU international president Mary Kay Henry said in a statement. "Generations of workers and determined families from all walks of life have continuously contributed to our society and economy. Together, we have proven that America works best when we all do our part together."
President Barack Obama reiterated his support for a pathway to citizenship during a Monday speech, saying Congress needed to act quickly and "finish the job" of immigration reform. The so-called gang of eight in the Senate, which plans to unveil an immigration bill next month, also has called for a path to citizenship for undocumented immigrants.
SEIU announced another ad buy, this one in Spanish, last month. The ad announced on Tuesday will air over the next week on "the most-watched cable news programs," according to a press release.
The labor union will also hold a rally on Capitol Hill on April 10, and is encouraging members to call Congress and organize grassroot actions.
REAL LIFE. REAL NEWS. REAL VOICES.
Help us tell more of the stories that matter from voices that too often remain unheard.
BEFORE YOU GO
PHOTO GALLERY
Bipartisan Immigration Plan's Key Provisions