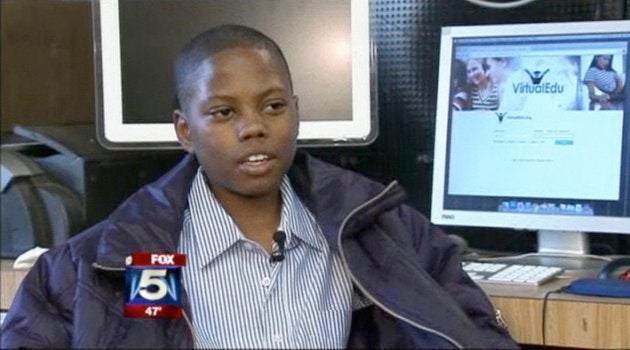 For Sekondi Landry, a 12-year-old boy who is home schooled in Dekalb County, Ga., the local library is a daily refuge for quiet study time.
So when Landry heard that budget cuts threatened to close the library, he launched a campaign to keep his beloved resource open, My Fox Atlanta reports. Landry collected signatures on a petition and made signs to protest the impending closure. He also brought his plea before the library's board of trustees.
Inspired by Landry's efforts, the trustees voted to keep the library open, albeit with reduced hours and services, until a new library opens next year.
Landry's efforts have even garnered the attention of government officials.
State Rep. Stephanie Stuckey Benfield, D-Atlanta, said she plans to recognize Landry with a resolution in the Legislature next week.

"Much of the credit for the Scott Candler Library remaining open goes to Sekondi Landry for bringing attention to this issue," she said.