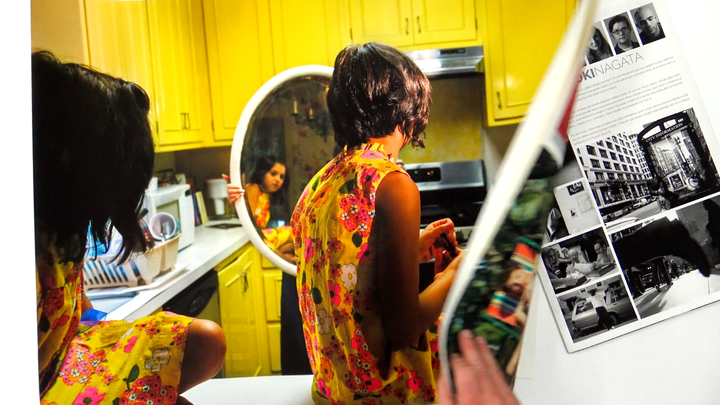 Detroit-based photo book publisher, Obscura Land, has been doing some compelling work for photography. Every quarter, they curate and produce photo-centric projects, each of which is only made available for three months, making them limited edition art pieces.
They call these "projects," as opposed to just "books" because every new volume includes multiple items, not just a single book. Obscura Land only produces a few more than what are ordered. The current project is always highlighted on the landing page of their website obscuraland.com. One thing Obscura Land strives to do is create books and other photography objects that are works of art themselves.
The current project, Volume 4: Selected Occurrences delivers on that promise. There are five photographers represented, all of whom have been capturing American life in recent years from their own unique perspective.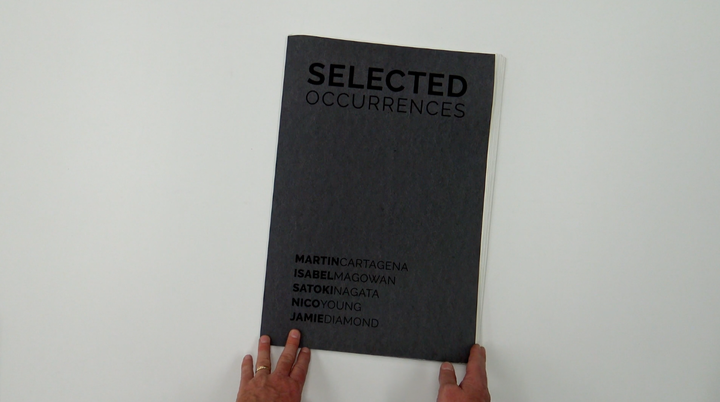 Martin Cartagena is a prolific New York street photographer who's subjects are rarely aware that they are being documented. The composition and voyeuristic nature of his images makes his work intriguing and socially significant.
Isabel Magowan's work focuses on themes of youth, societal obligation, expectations, and isolation. As a 2015 Yale Fine Art Graduate, her use of color and emotion brings a unique perspective to this Obscura Land project. One of Isabel's images is also available as a limited edition print in the Meat + Potatoes + Gravy package.
The body of work by Satoki Nagata's in Selected Occurrences documents the lives of the people living in the Caribni-Green Rowhouses in Chicago. It is the only black and white photography in this project and primarily displays the life of working class African American people.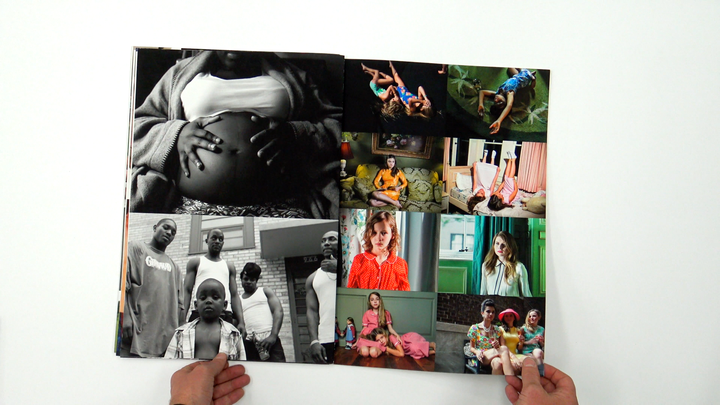 Eighteen-year-old photographer Nico Young of Santa Monica California, has been documenting his friends and teenage life over the last three years. In many ways his work reflects a typical American teenage experience but his sense of composition and ability to capture the right moment makes his work more meaningful than the average teenage Instagram account.
The fifth and final photographer in Selected Occurrences is Jamie Diamond whose work recreates life using strangers from Craigslist and hyper-realistic dolls and the women interact with them. She has created what appear to be idealistic and real family situations but instead produce a fascinating dichotomy and contrast to the other four photographers in the the project who have been documenting 'real' life.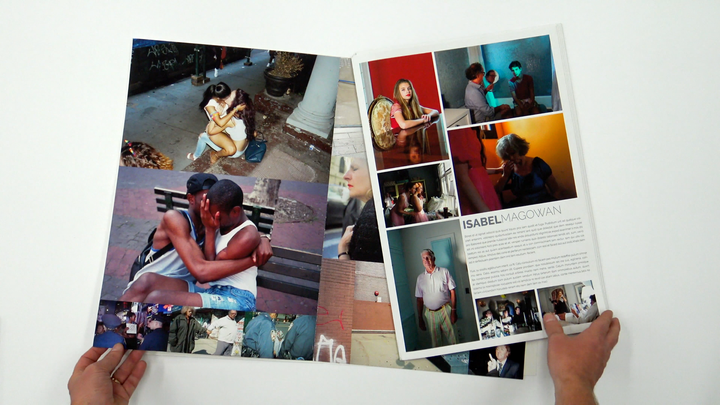 The amazing work in this project is only one part of what makes it unique. Each photographers work is printed on a full press sheet measuring 26.75x39″ that is folded in quarters and then collated into a 13.375x19.5″ book with a charcoal grey folio. The book is not stitched together so the whole thing comes apart with the backside of each sheet being a poster of the respective photographer. The best way to understand how it works is to watch the video on obscuraland.com.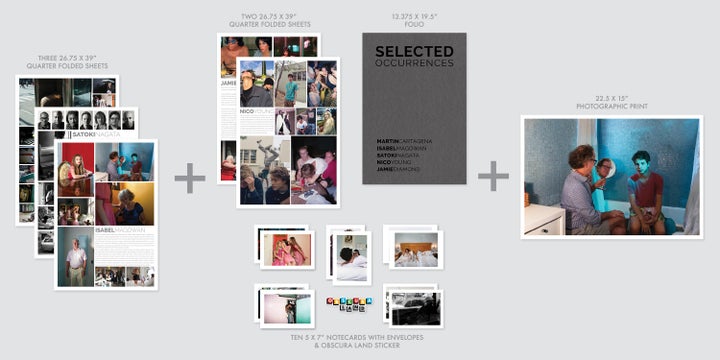 Along with the book there is an Obscura Land sticker and ten note cards, with two additional images from each photographer. You can learn all about it and about photo book publishing work Obscura Land is doing on their website obscuraland.com and note that Volume 4: Selected Occurrences is only available for a few more days.
Support HuffPost
The Stakes Have Never Been Higher
Related
Popular in the Community