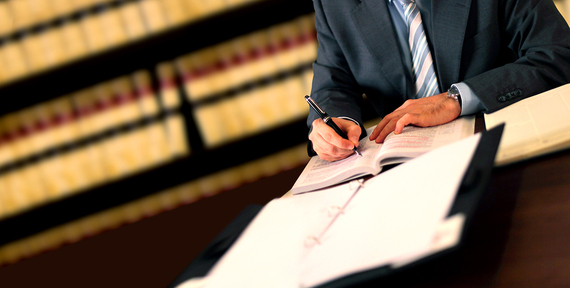 Sometimes you need a lawyer. And when you do, you want a good one. If you're able to procure a lawyer based on a personal referral, great, but whether you are or you have to do your research the old-fashioned way and find one on your own via the Internet, you may want to inquire ahead of time after the digital practices of your legal representation. A tech-savvy attorney or firm can provide you with a faster response time to your concerns and in saving you time, save you significant amounts of money. Here are three things to ask about before selecting your legal representation:
TEXT MESSAGING. Will your attorney text message with you in response to important questions or to update you on your case? In the February 2009 issue of Los Angeles Lawyer, in "What Lawyers Need to Know About Text Messaging with Clients," David Schnider wrote, "Predictions of the demise of email are premature. But the statistics do not lie. Text messaging is rapidly gaining popularity and, especially among younger users, it is replacing email as the favored means of communication." In a 2011 survey of texters, the Pew Research Center's Internet & American Life Project determined, "31% said they preferred texts to talking on the phone, while 53% said they preferred a voice call to a text message...55% of those who exchange more than 50 messages a day say they would rather get a text than a voice call." You will likely want to ensure that your private information isn't being sent via text message, but basic responses on important issues communicated via text will ensure a more rapid return rate, moving your case forward faster and costing you less.
ELECTRONIC CONTRACTS. Documents that do not have to be printed and sent via messenger or snail mail for signature mean your attorney and his or her paralegal are spending less time printing and mailing documents that need your signature, thereby costing you less. Doan Law Firm, a personal injury firm based largely in Texas, says, "Electronic contracts save the client effort while at the same time speeding the claim process...as soon as the client signs the form, they can jump into action and begin work on their case. Very simply, electronic contracts mean less paper and a speedier timeline."
VIDEO CONFERENCING. An in-person meeting with your attorney often means time away from work, and if your attorney is in another state, even more time away from work. Skype calls and video conferencing can make better and more efficient use of your time. Click Meeting says that videoconferences allow you to "...meet whenever and wherever...thus speeding up necessary responses, crucial decisions and ultimately the whole business process as a result of more frequent and timely communication."
The expression, "Time is money," is usually attributed to Benjamin Franklin, and he was a lawyer. Efficient use of your time and your attorney's time means fewer dollars being emptied out of your pocket and a shorter trajectory toward "case closed."
Related