Killing them with kindness is usually Selena Gomez's m.o. when it comes to dealing with the haters, but even she can't resist a good clapback every now and then.
The "Back To You" singer was photographed looking ever so glamorous in New York Tuesday night as she headed into a restaurant, but it was her hairstyle that made us do a double take.
Next to a center braid parting her hair down the middle, Gomez bedazzled the word "ugly" on the right side of her head for all the world to see.
She paired the styling statement with a black leather jacket, red plaid pants and stilettos with a sparkly ankle strap.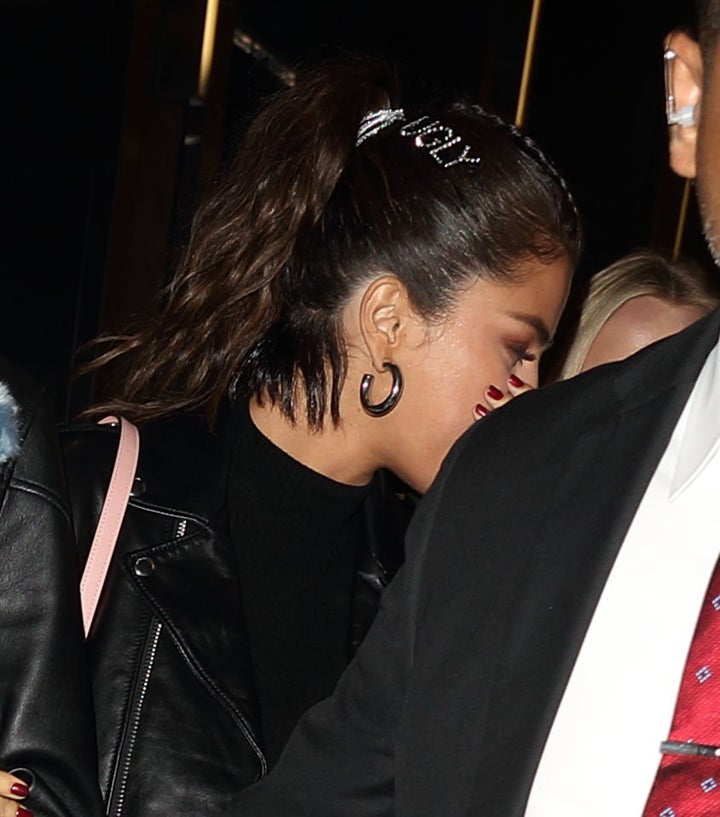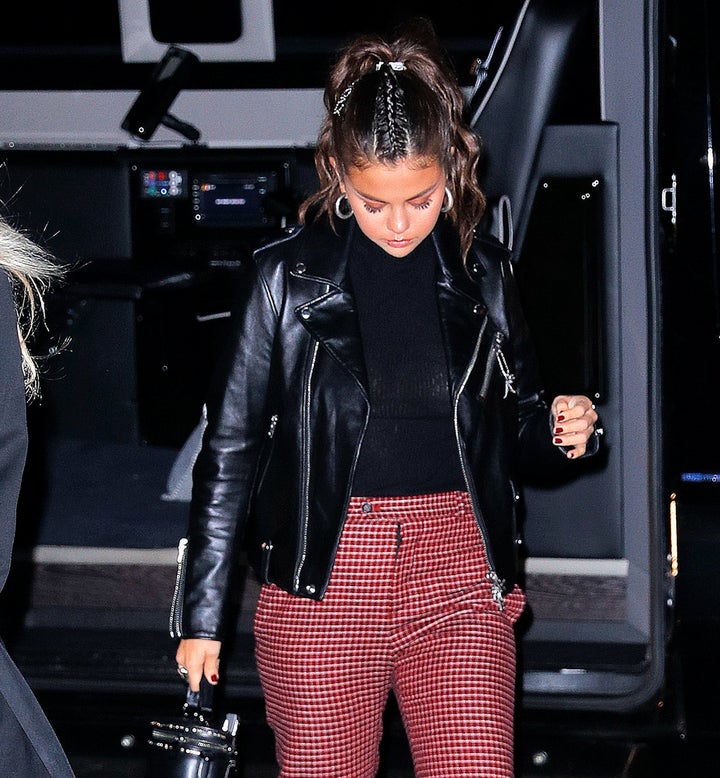 So why would the pop star (and her hairstylist) do such a thing?
Well, Gomez hasn't revealed why she chose the look, but she has been open about her struggles with social media and the negativity it often invites. And for her probable inspiration, we need to look no further than a comment designer Stefano Gabbana left on a photo of the former Disney star.
In June, one half of the famed Dolce & Gabbana design team, whose offensive remarks have repeatedly landed him in hot water, called Gomez "so ugly" under an Instagram post of the singer wearing various different red dresses over the years.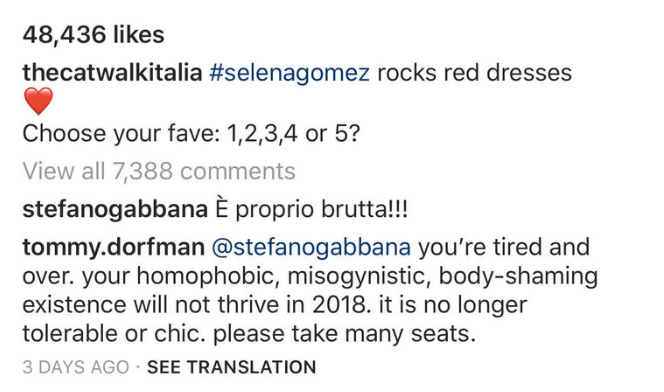 His comment drew a fierce response from Gomez's supporters, including "13 Reasons Why" star Tommy Dorfman, who called out Gabbana's "homophobic misogynistic, body-shaming existence."
The designer, however, not only refused to apologize, but doubled down on his attacks, later agreeing with another commenter that Gomez "looks like a Pomeranian dog," adding "hahahahahaha is true hahahaha."
What better way to reclaim Gabbana's insult by literally putting it on your head and making it look damn good at the same time?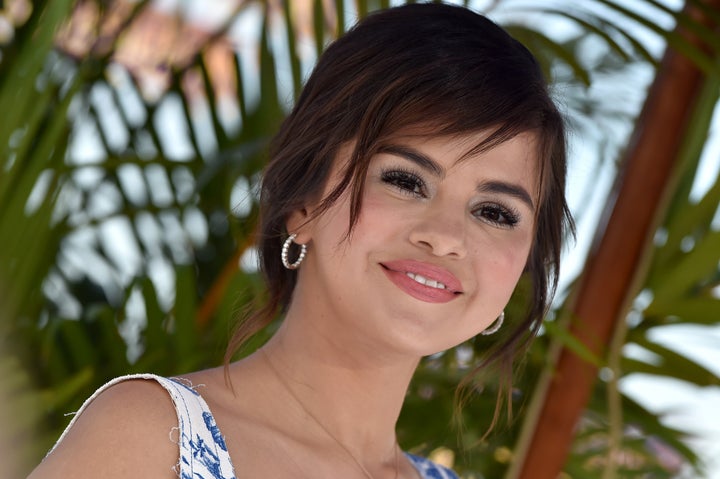 While Gomez might be putting on a strong front for fans, she hasn't been ashamed to admit that internet hate can chip away at her well-being.
"I feel like I'm one of those people [whose body confidence can be shaken by trolls]," she told Elle Magazine last month. "I actually am one of those people. I understand and I get what [my fans are] feeling and what they are afraid of."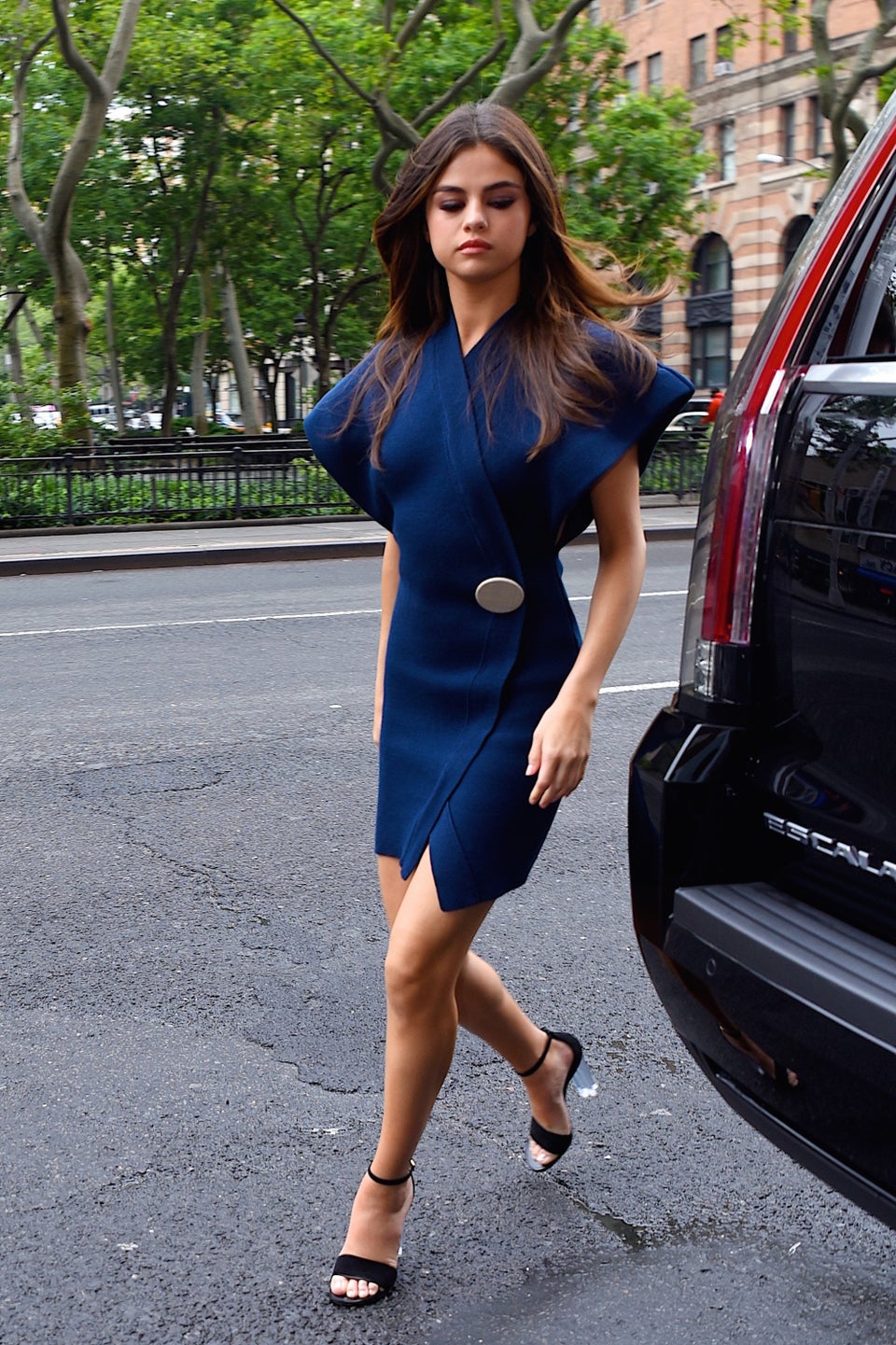 Selena Gomez Six Outfits One Day
Popular in the Community