Last time we saw a celebrity dress up in bondage-style boots and a short dress, things didn't go so well. But kudos to Selena Gomez for bravely trying a similar style outside the "Late Show With David Letterman" on Wednesday, pairing her black sandal-boot thingys (that's the scientific term) by Brian Atwood with a short black Burberry trenchcoat.
See Selena's bold look below and tell us what you think. Is the boots-and-bindi ensemble edgy or simply over-the-edge?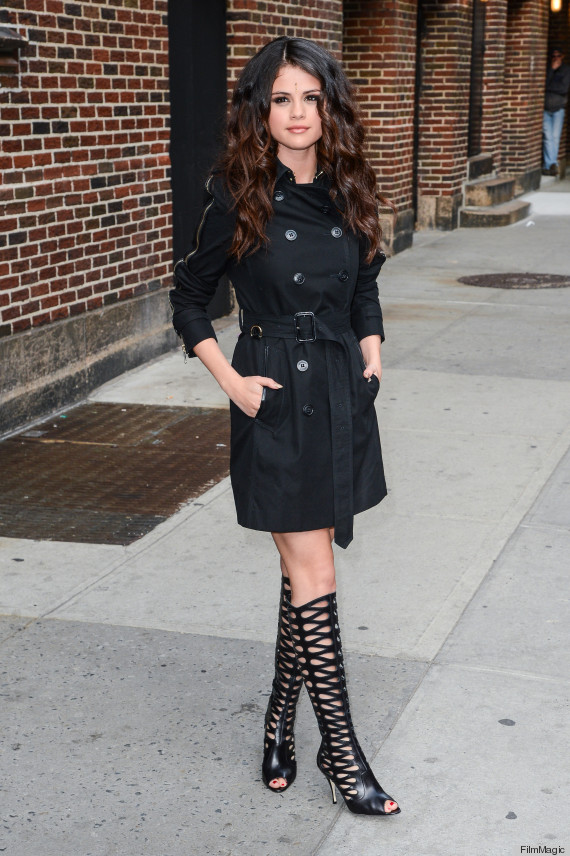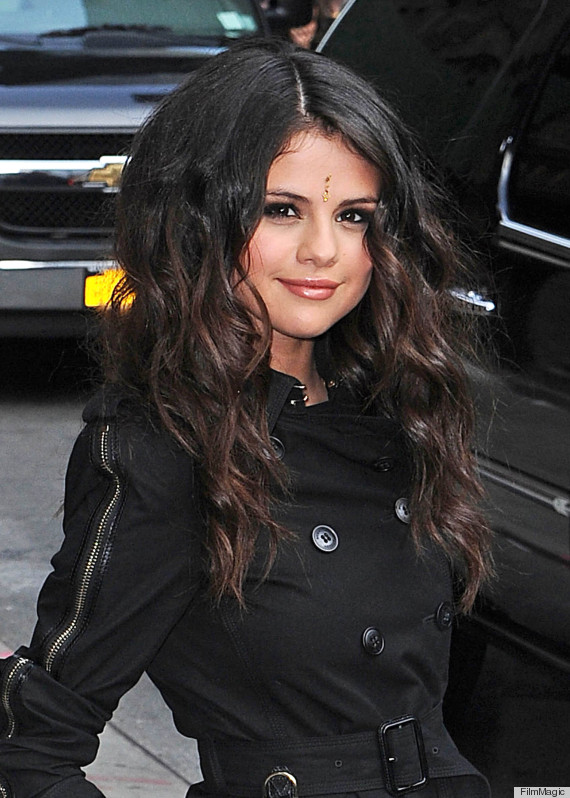 Do you miss the old Selena?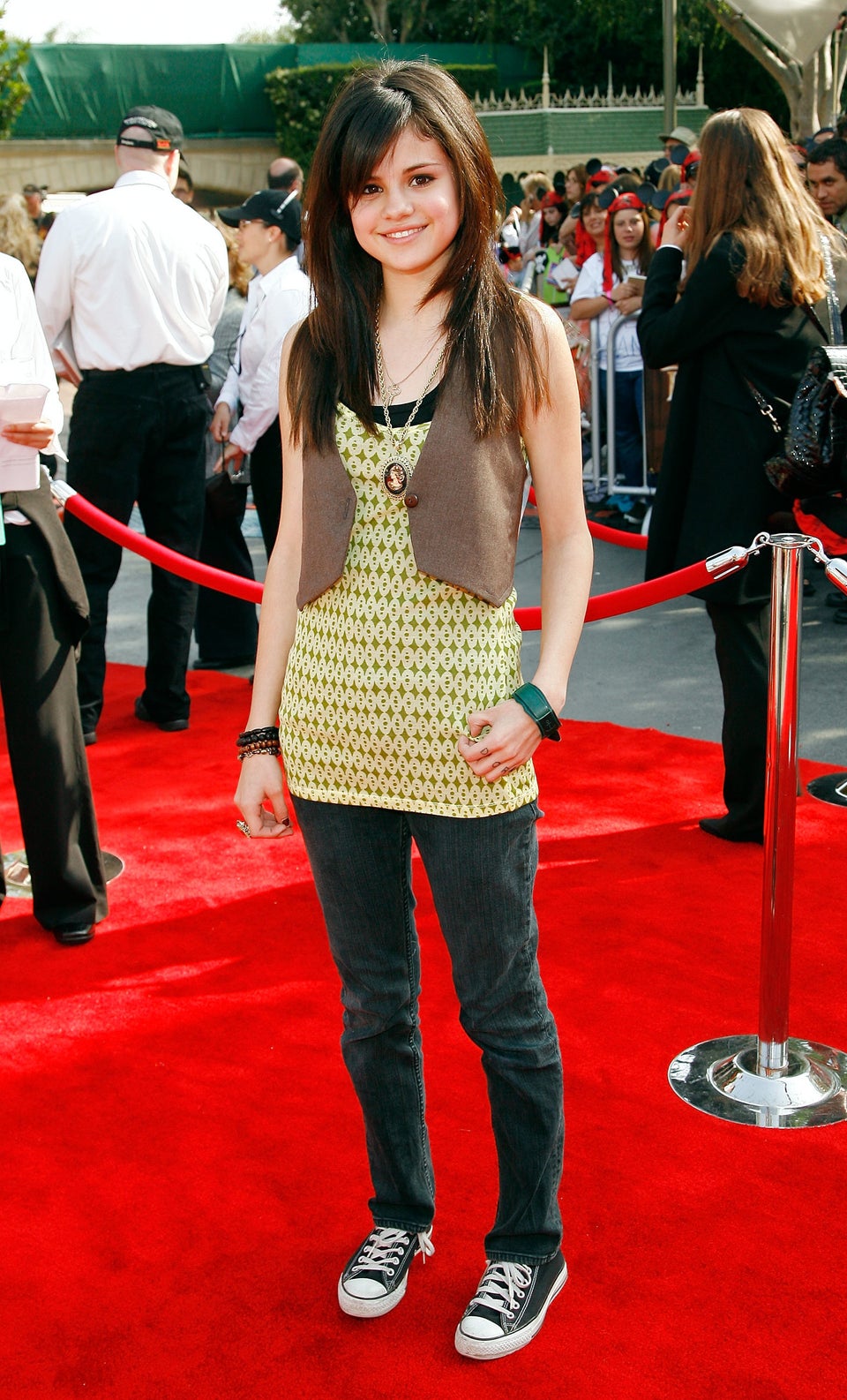 Selena Gomez Style Evolution