How different would Selena Gomez's life be had she never hit it big on Disney's "The Wizards of Waverly Place" in 2007?
Gomez took it hard when her parents divorced when she was 5-years-old, and says she didn't appreciate her upbringing when she was younger.
"I was frustrated that my parents weren't together and never saw the light at the end of the tunnel where my mom was working hard to provide a better life for me," she told the magazine. She added that, had she stayed in Texas, she thinks she might have been a teenage mom instead of a world-famous pop star by now.
"I'm terrified of what I would have become if I'd stayed there. I'm sure I'd have two children by now," she revealed to Glamour. "I love the people, and I'm glad I grew up there. It's because of [my mom] that I can do things on my own. I like being professional. I like showing up on time. I like being good to people, and I know that I'm reflecting her at the end of the day."
"I was so scared and so shy back then. I mean, I grew up in one of the biggest high schools in the world, and that's the Disney Channel. Everybody was falling in love with each other or not liking each other, and it was exhausting…and I was the shy one in the corner. And now I'm so opinionated, and I don't have time for the cattiness. I have good people around me, and I'm glad I'm at the place I'm in. I wish I was there back then," she told the magazine.
For more with Selena Gomez, pick up the December issue of Glamour magazine, on sale Nov. 6.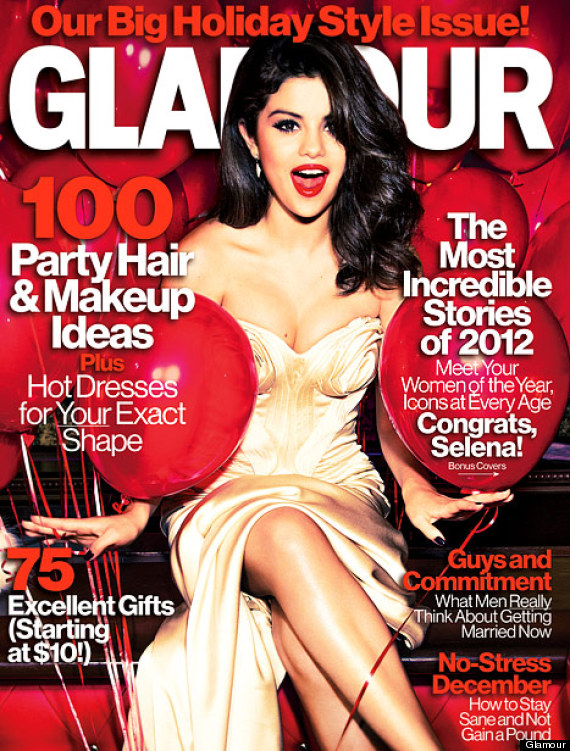 PHOTO GALLERY
Selena Gomez Photos
REAL LIFE. REAL NEWS. REAL VOICES.
Help us tell more of the stories that matter from voices that too often remain unheard.