We'd be the bad liar if we said 2017 wasn't a rough year for Selena Gomez.
The singer and actress returned to the public eye after an extended career break, disappeared again to undergo a kidney transplant and then split from her boyfriend The Weeknd, only to get back together with her ex Justin Bieber shortly after.
The freshly blonde former Disney star covered the March issue of Harper's Bazaar and got candid about her tumultuous personal life and hopes for the new year in a conversation with "13 Reasons Why" star Katherine Langford.
"I've had a lot of issues with depression and anxiety, and I've been very vocal about it, but it's not something I feel I'll ever overcome," she said. "There won't be a day when I'm like, 'Here I am in a pretty dress — I won!' I think it's a battle I'm gonna have to face for the rest of my life, and I'm okay with that because I know that I'm choosing myself over anything else. I'm starting my year off with that thought. I want to make sure I'm healthy. If that's good, everything else will fall into place."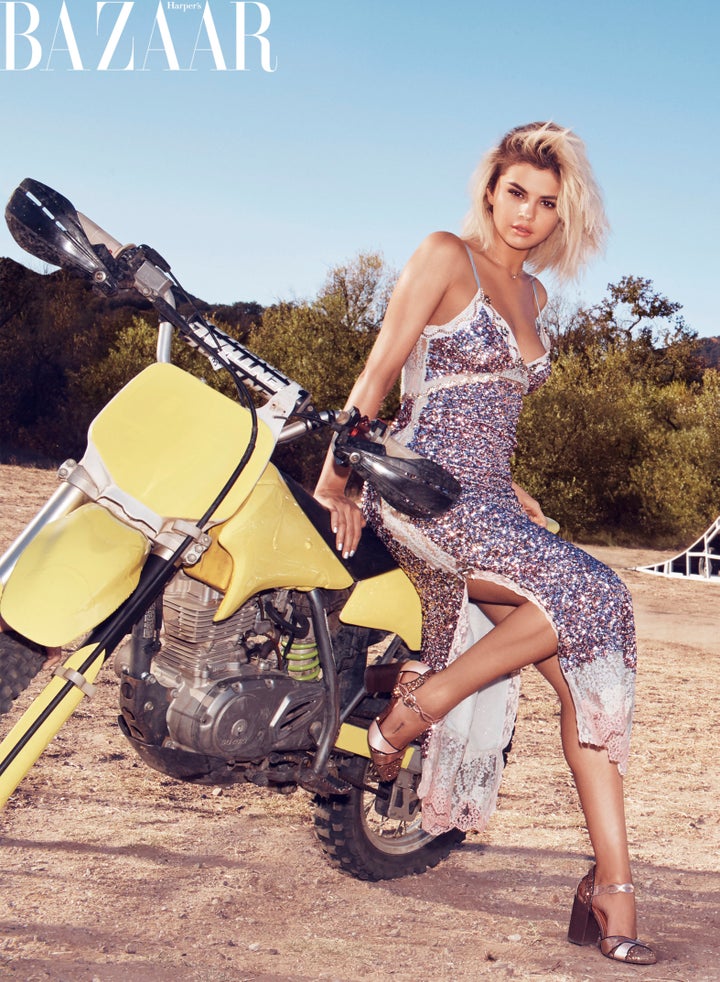 Gomez, who's become one of the most outspoken mental health advocates of her generation, reportedly completed a two-week treatment program for depression and anxiety in New York City recently.
Since 2014, Gomez has sought treatment on at least four occasions for related "emotional issues" stemming from her lupus diagnosis, with her longest stint lasting 90 days at a center in Tennessee in 2016.
That's how the "Wolves" singer knows that her mental health is a marathon, not a sprint, even if that means fans will have to wait a little longer for her third studio album.
"I don't really set goals 'cause I don't want to be disappointed if I don't reach them, but I do want to work on my music too," she explained. "My next album has been forever in the making. When people ask me why, I'm honest about it: It's because I haven't been ready. I mean, point-blank, I don't feel confident enough in where my music is yet. If that takes 10 years, then it takes 10 years. I don't care. Right now I just want to be super intentional with all of the things I'm doing."
In 2017, Gomez dropped a trio of well-received singles, "Bad Liar," "Fetish" and "Wolves," without doing much promotion or signaling when we can expect more music.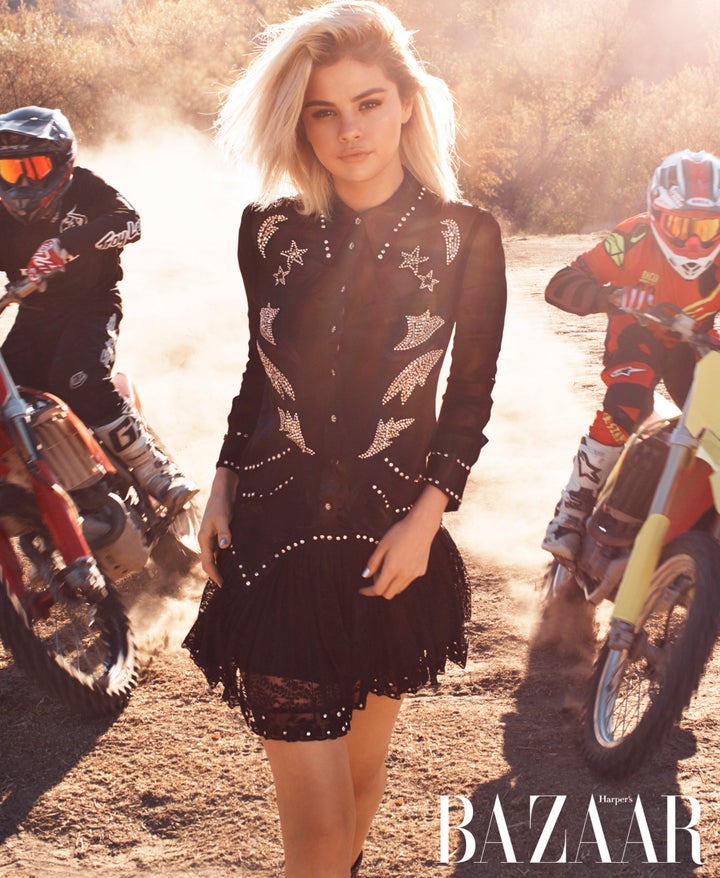 Until Gomez has to step into the public eye to promote an album or a new movie, she says she's more than content to spend her Saturday nights at home with sister Gracie or even at the neighborhood Chili's.
She revealed: "If I want to hang out with my friends, I don't really go to a lot of trendy places, so people know they shouldn't really invite me to those places 'cause I'm not gonna go.
Before You Go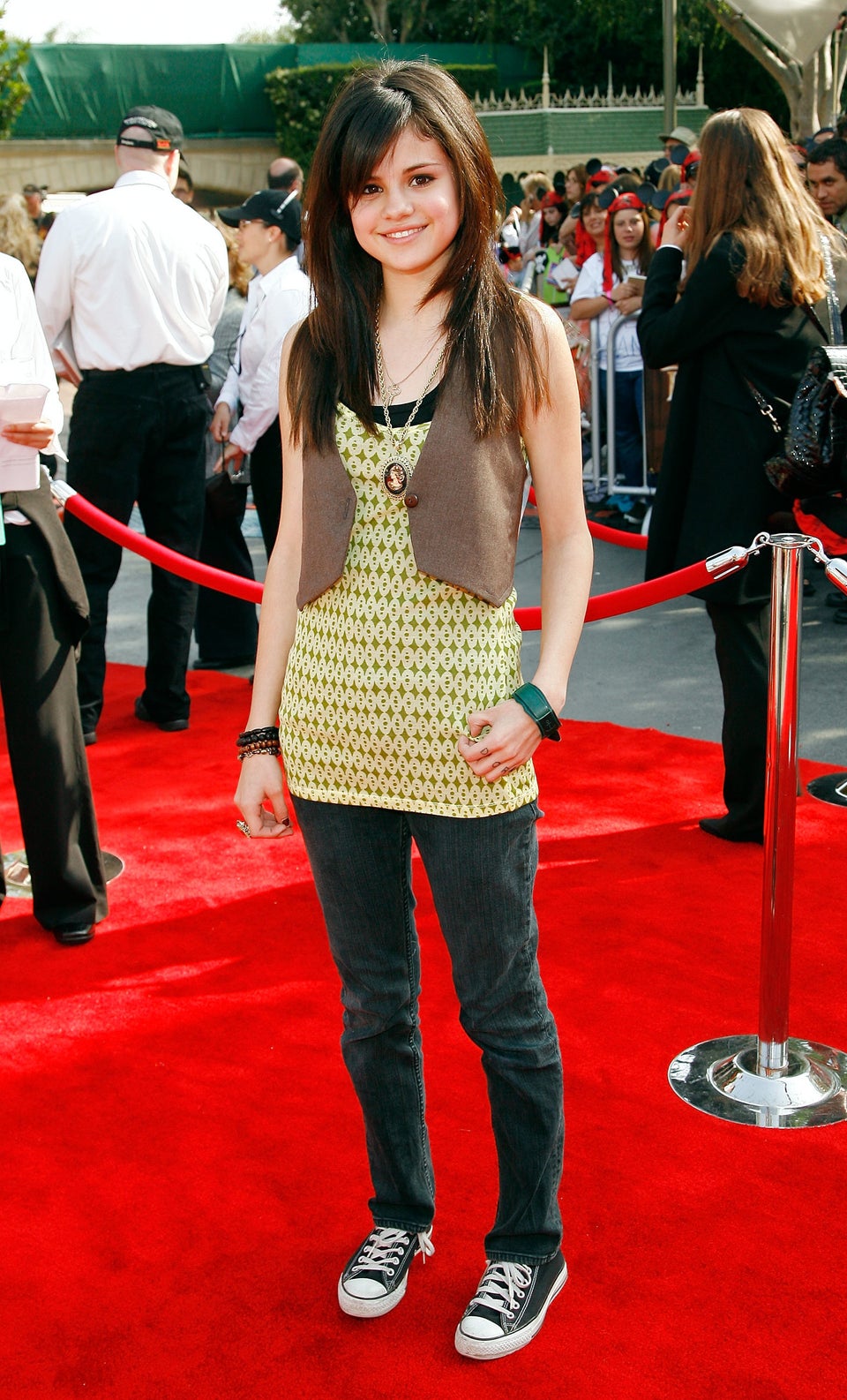 Selena Gomez Style Evolution
Popular in the Community