Selena Gomez seems to be taking a break from the 'gram.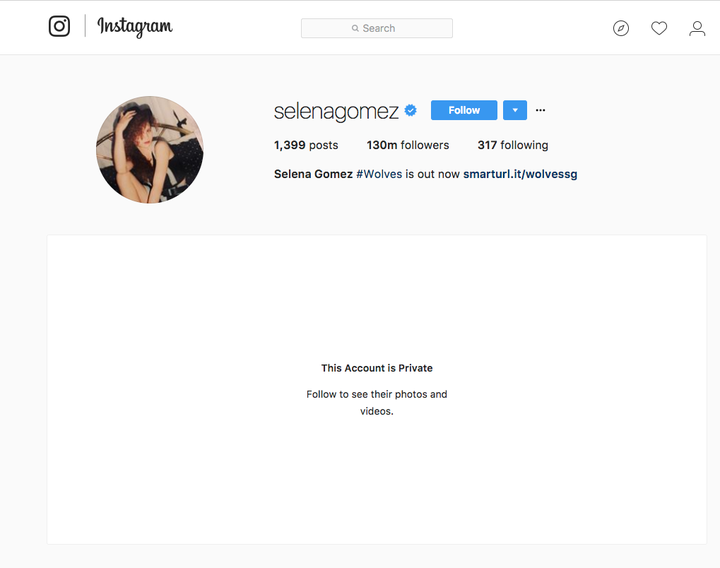 The star has yet to officially comment on the decision to back away from social media, but based on a screenshot from one of Gomez's Instagram stories, it may have to do with her recent Billboard cover story.  The screenshot was taken by Just Jared Jr. as well as fan accounts. 
"Never will I let another human being guess my words ever again. Or invite them in my home. That is so hurtful. the most 'ridiculous' part of that is no one knowing my heart when I say things," the screenshot shows in red text over a paragraph from her Billboard feature.
The text appears over the first paragraph of the Billboard story, which describes a teddy bear in the star's home. 
There's a five-foot teddy bear sprawled across the kitchen floor in Selena Gomez's North Hollywood home. "I know, I know," says Gomez, rolling her eyes, acknowledging that the stuffed animal doesn't quite blend with the trio of armchairs nestled in the inviting, marble-accented nook. "It was a gift, and at first I thought, 'This is so ridiculous, I can't wait until I give it away to another person.'"

But Gomez, 25, hasn't let go of it ― yet.
In March, the star spoke to Vogue about her need to take a step back from social media, revealing she doesn't have the Instagram app on her phone and doesn't know her password. She instead leaves her assistant in charge of that information.
"As soon as I became the most followed person on Instagram, I sort of freaked out," Gomez told the magazine. "It had become so consuming to me. It's what I woke up to and went to sleep to. I was an addict, and it felt like I was seeing things I didn't want to see, like it was putting things in my head that I didn't want to care about. I always end up feeling like shit when I look at Instagram. Which is why I'm kind of under the radar, ghosting it a bit."
Calling all HuffPost superfans!
Sign up for membership to become a founding member and help shape HuffPost's next chapter