Selena Gomez wants to leave all that Justin Bieber drama in the past and settle down with a more mature man.
"It's really hard because I'm a nice person. I'm just tired of talking about it. I never intended for my life to become a tabloid story," Gomez tells InStyle U.K. of moving on from her teen romance.
Although the former One Directioner is now reportedly dating Gigi Hadid, Gomez admits in the mag that she'd possibly be willing to go out with Malik. "If he had asked me out on a date, I would be seen with him. Just kidding, but not kidding," she says, adding that dating isn't her thing. "I hate it. It's hard and I'm weirded out by the idea that a guy has Googled me before we meet, and that has happened. I feel like I look 16 sometimes," she continues, "which is a bummer because I would love to date older guys."
Speaking of dating older guys, Gomez's best friend Swift might know a little bit about that -- she's currently in a relationship with Calvin Harris, who's six years her senior. Gomez admits she seeks advice from Swift when it comes to "the boy department," telling InStyle U.K., "I'll be like, 'I think I totally screwed up,' but Taylor says, 'Actually, you didn't,' and shows me how to make my mistakes into something great."
"People have this fantasy that we're in our underwear, having pillow fights," she adds of her friendship with the "Wildest Dreams" singer. "We just play good music -- sometimes live -- and eat, and hang out."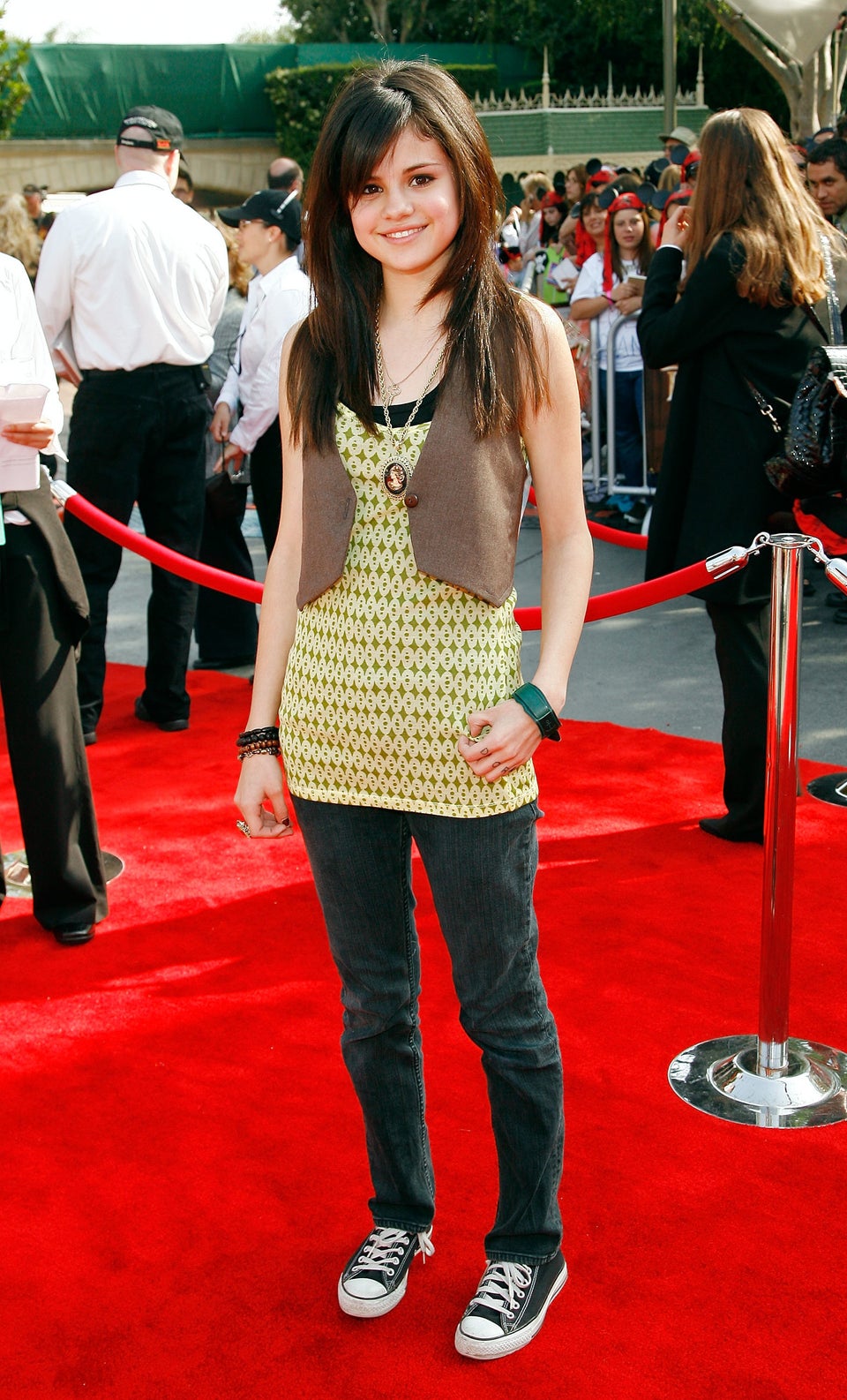 Selena Gomez Style Evolution
Popular in the Community