I had a chance to talk to Selena Gomez. I got to take a few photos with her. I got to hug her, dance a little with her, and tell her what an inspiration she is. I got to tell her that I thought she was wonderful. I got to tell her EXACTLY what I thought of her -- and nowhere was the thought that Selena Gomez is fat.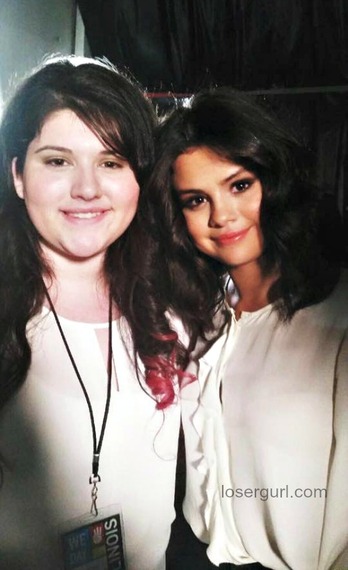 Yeah, I know, right? I actually took a once in a lifetime moment and started dancing with her while we were both grooving out to Jennifer Hudson at We Day Illinois. Then I screwed up my courage and asked her PLEASE for a pic.
Selena introduced me at WeDay when I performed with Colbie Calliat and Babyface as part of a HUGE celebration of young people who are doing their part to change the world. Selena was a co-host and I was hoping all day to meet her. When the moment came, I took it. She was so gracious and kind and honestly, I would have loved to just go sit down and chat with her.
When I saw this screen grab of an Instagram exchange I was FLOORED. WHAT??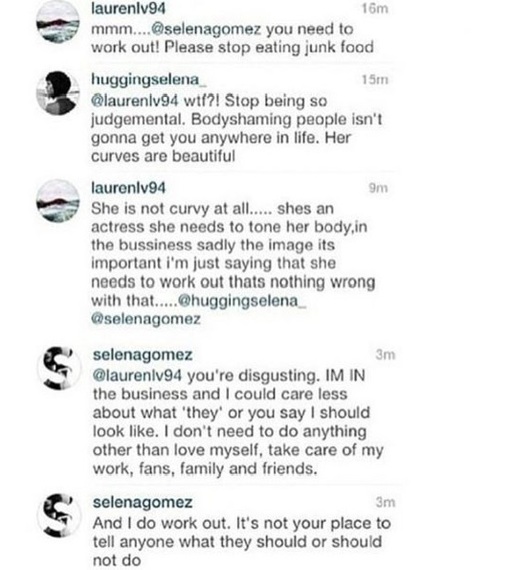 Honestly. What the hell is this? THIS is why young women (and men!) have body images issues. This is why people think that no matter what they do, they can't win. Being judged solely on a your physical appearance sucks. I know. The most common thing I used to hear about me was that I was fat. (Well, actually, I HAVE fat, but that's a whole other story). The size of my body was what people judged me on. They didn't see all the other things I'm about. Now, people are beginning to see me, the REAL ME -- the person inside who is dedicated to helping others #BeBrave and stop bullying. I'm all about teaching others to #BeMoreThanABystander and stand up for the bullied. I'm a fantastic singer and songwriter who hopes to share my music with the world someday. I am so totally more than a size on a pair of jeans, or what some people decided was acceptable as beautiful.
For what it's worth, Selena is flat-out gorgeous, incredibly talented and NOT FAT. More importantly, she LIKES herself and her body. That, my friends, is TRUE beauty. At one We Day, Selena had THIS to say about bullying:
"I know what it's like to be judged and to be put down. I know what it's like to have other people form opinions about you without even knowing you, trying to dim your light. I know what you guys go through because I go through it every single day. But I don't let it get to me. You are not defined by an Instagram photo, by a Like, by a comment. That does not define you."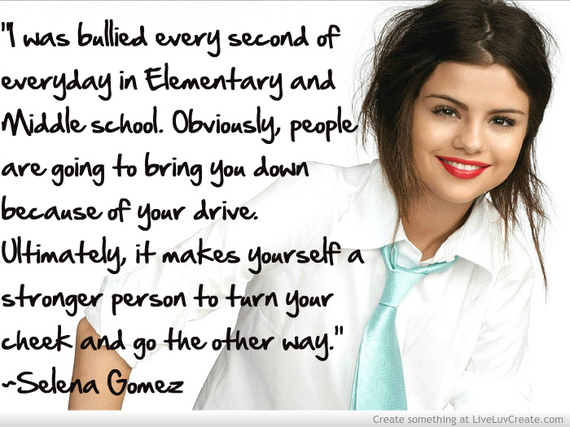 I decided what I think is beautiful. And I think both myself AND Selena Gomez are beautiful. I love Selena and you know what? After hating myself for years, I love me, too. We're both strong women who have decided to love ourselves for who we are, and not let others petty opinions rule us, anymore.
PHOTO GALLERY
Selena Gomez in concert
REAL LIFE. REAL NEWS. REAL VOICES.
Help us tell more of the stories that matter from voices that too often remain unheard.