Whatever Selena Gomez and Justin Bieber are these days ― a couple, hipster megachurchgoers, a publicity stunt, etc. ― they've reached an important and often dreaded milestone in any relationship: wedding season.
Attending someone else's nuptials can be the "make it or break it" moment for any fledgling couple and, well, these two have made it and then some as the "Wolves" singer joined Bieber for his father's wedding this week.
Bieber apparently swooped through Texas to get Gomez on Sunday before traveling together to the Caribbean, according to People, where they were joined by his family for a luxury getaway.
The on-again, off-again couple were reportedly among 30 or so guests, including Bieber's younger siblings, Jazmyn and Jaxon, at the intimate ceremony held at a private villa.
The "What Do You Mean?" singer wore pink shorts and a matching bow tie that corresponded with the ceremony's palette.
Gomez, who wasn't pictured in the official wedding photos, was spotted the same day wearing some dangling gold jewelry and a floral wrap gown that complemented the shade of Bieber's attire.
Later in the day, the two ditched their matching wedding looks and were spotted packing on the PDA with a shirtless Bieber pulling in Gomez for multiple kisses.
The former lovebirds, who dated from 2011 to 2015 before calling it quits, seemingly rekindled their romance in November.
"I'm 25. I'm not 18, or 19, or 20," Gomez said of her reconciliation with Bieber. "I cherish people who have really impacted my life. So maybe before, it could have been forcing something that wasn't right. But that doesn't mean caring for someone ever goes away."
Who knows? Maybe one day they'll be back in Jamaica for a Jelena wedding...
Before You Go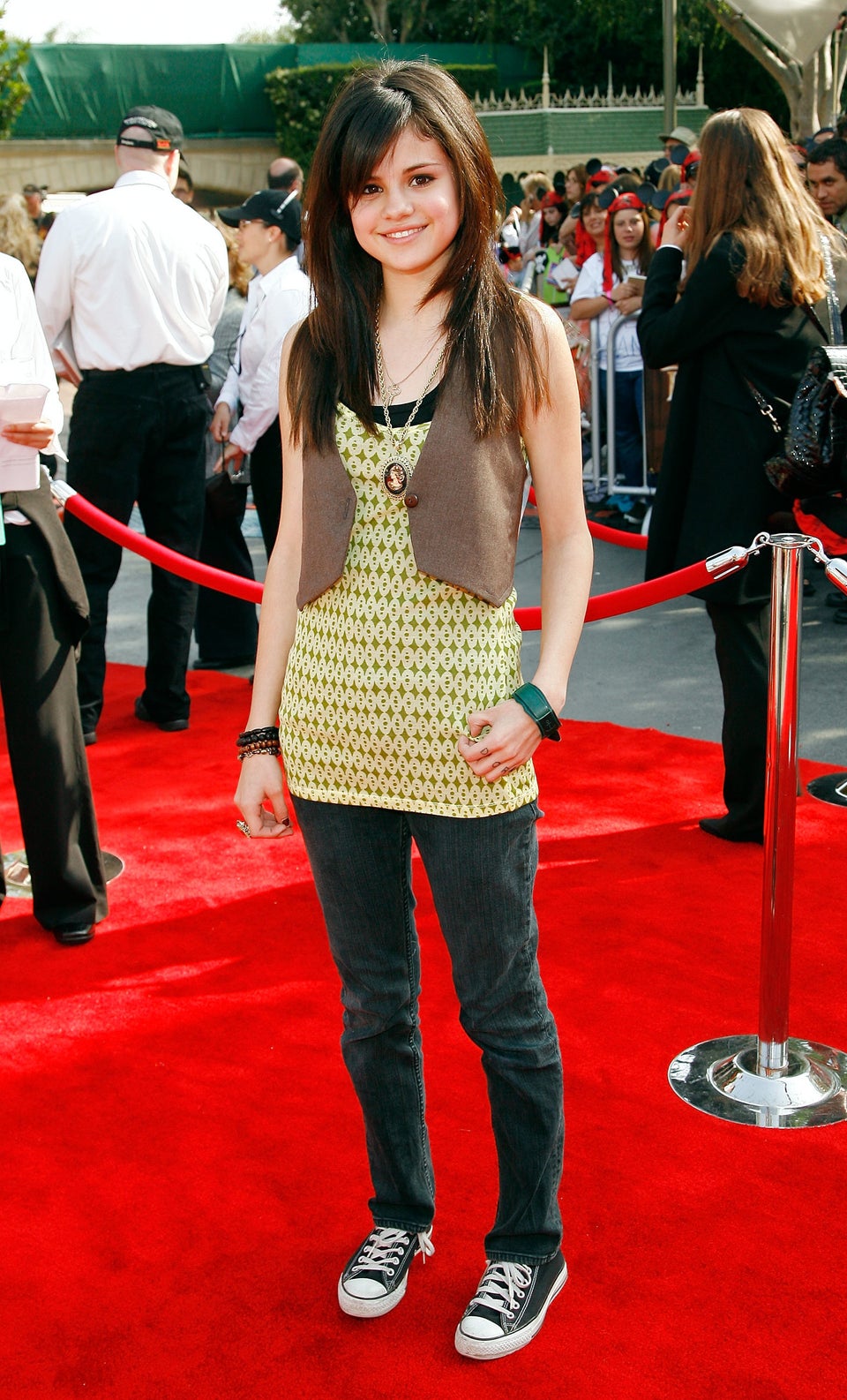 Selena Gomez Style Evolution
Popular in the Community