Selena Gomez has opened up about her kidney transplant, revealing she had to go into surgery twice due to complications.
In an interview that aired in part on the "Today" show Monday morning, Gomez shared details about the operation. Her best friend, fellow actress Francia Raisa, who joined the interview, was the singer's kidney donor.
The former "Wizards of Waverly Place" star told Savannah Guthrie she woke up from the initial procedure feeling "really good," but when she tried to fall asleep, she began hyperventilating.
"There was so much pain there," she recalled.
Doctors told the singer she'd have to go back into surgery because, as Gomez explained, one of her arteries had flipped.
"It was a six hour surgery that they had to do on me," she said, adding that "the normal kidney process is actually two hours."
"I'm very thankful that there are people who know what to do in that situation," Gomez said.
Raisa called the experience of surgery and recovery "humbling." Gomez's illness had progressed "to the point where it was really kind of life or death," the singer said, adding that she believes her friend saved her life.
"It's really hard to think about, or even to swallow, especially now that as soon as I got the kidney transplant, my arthritis went away, my lupus, there's about a 3 to 5 percent chance it will ever come back, my blood pressure is better. My energy, my life has been better," Gomez said.
As she teared up, Gomez continued: "I just really hope that we can help somebody, I really do. I don't think what we went through was easy. I don't think it was fun. I hope that this inspires people to feel good, to know that there [are] really good people in the world."
"There aren't words to describe how I can possibly thank my beautiful friend Francia Raisa," Gomez wrote in the caption. "She gave me the ultimate gift and sacrifice by donating her kidney to me. I am incredibly blessed. I love you so much sis."
Before You Go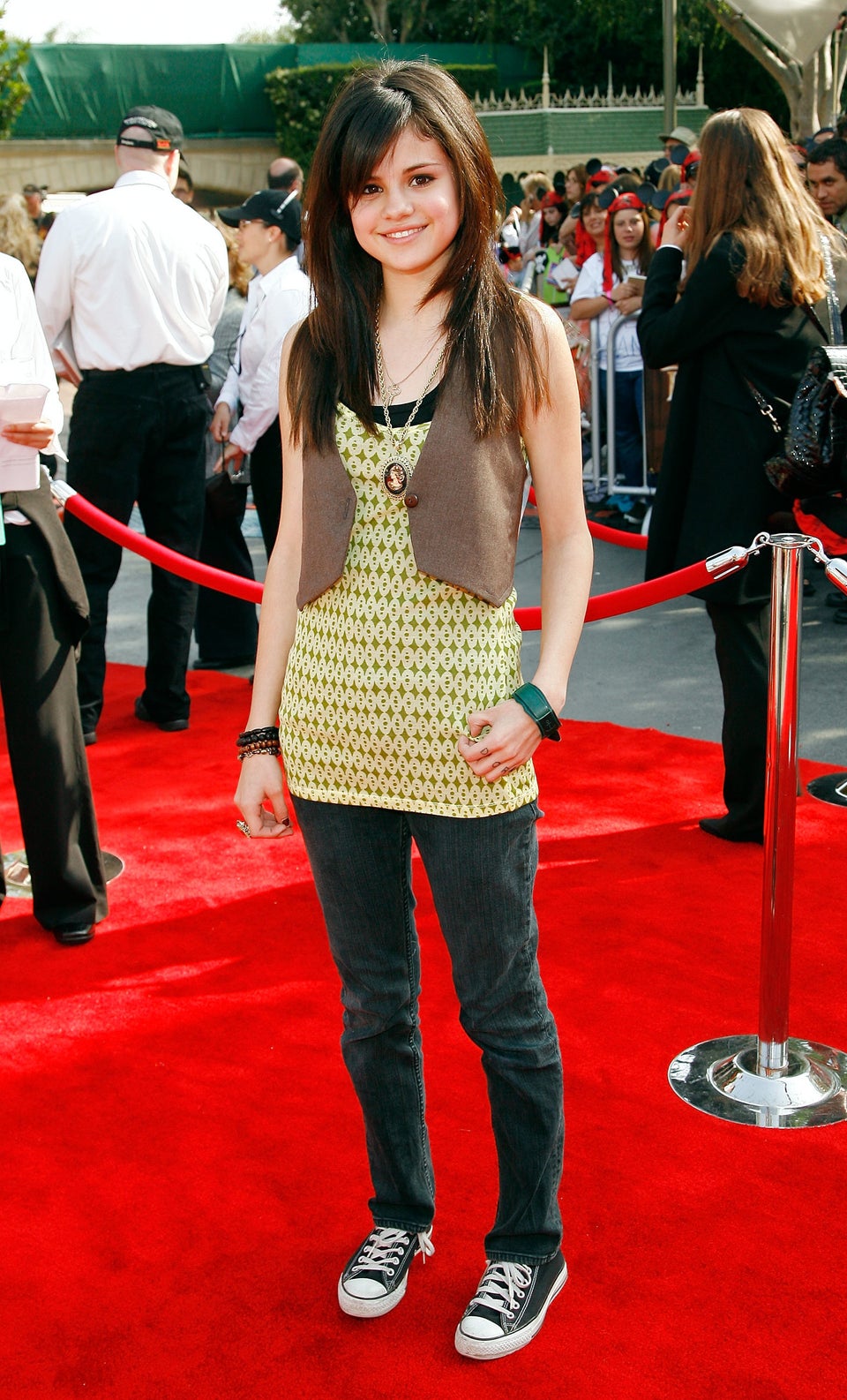 Selena Gomez Style Evolution