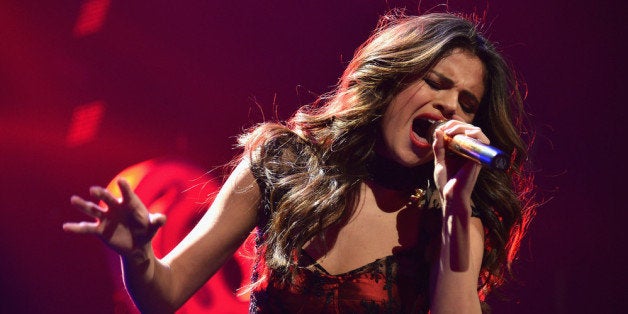 Hispanics are two to three times more likely to be diagnosed with lupus, an autoimmune disease occurring when the body's immune system becomes hyperactive and attacks healthy tissue. According to the Office of Minority Health, 90 percent of individuals with lupus are women, and Hispanic women tend to develop symptoms at a much earlier age compared to other women. Recently, singer Selena Gomez made headlines when it was rumored she delayed tour events due to a flare-up of the condition.
Gomez, who is 21-years-old, has been living with lupus since her late teens.
"Selena has been going full throttle the past few years and her Lupus is really catching up with her right now," a source told Popdust. "She knows that she needs to take some time to address the disease and look after herself better if she wants to live a full and healthy life."
While the singer's representative has offered no comment regarding Selena's current absence from her tour, sources close to the celebrity indicate she will be fine, but flare-ups cause facial swelling, extreme fatigue and joint pain.
There are several different form of lupus, though the most common it is known as systemic lupus erythematosus or SLE, according to Medical News Today. While no one knows what causes lupus specifically, it is known that some forms of the disease can be brought on by medication interactions, and while there has been no gene identified to cause lupus, scientists believe there is a hereditary component to the disease.
Due to the high prevalence of lupus in women compared to men, doctors theorize hormones may also be influential in the development of the disease along with environmental factors such as:
Extreme stress
Exposure to ultraviolet light, usually from sunlight
Smoking
Some medications and antibiotics, especially those in the sulfa and penicillin groups
Some infections, such as cytomegalovirus (CMV), parvovirus (such as fifth disease), hepatitis C infections, and the Epstein-Barr virus (in children).
Chemical exposure to compounds such as trichloroethylene in well water and dust.
Because Hispanics are considered a high-risk group for lupus, awareness is considered key to timely treatment. Selena Gomez, as a well-known Latina in the media, has brought more attention to lupus in the Hispanic community, helping to increase awareness of this often mysterious disease.
It is important for Hispanics to understand they are at an increased risk for lupus; in the large LUMINA study (Lupus in Minorities: Nature versus Nurture), experts revealed African American and Hispanic lupus patients tend to develop the disorder during their prime childbearing years, much earlier than non-Hispanic whites. Hispanics also tend to have more aggressive forms of lupus, more serious complications, and are more likely to die from the disease compared to non-Hispanic whites. Compared to all other ethnicities, Hispanic women with lupus have a poorer prognosis overall and are more likely to experience heart disease and kidney damage.
"It's important [for us as nurses of color] to get the message out to minority communities about what lupus is," said Amy Ma, DNP, APRN, FNP-BC, assistant professor and clinical coordinator in the nurse practitioner program at Long Island University School of Nursing in New York, to Minority Nurse. "We are the front line. We [interact with the patients] more than other health care professionals, so it's up to us to reach out to our communities with information."
Much of the outcome has to do with a lack of lupus awareness, lack of medical coverage, as well as a lack of access to culturally-relevant care, according to the report from Minority Nurse. Those factors, combined with the fact lupus symptoms are often difficult to diagnose even under ideal circumstances, contribute to poor prognosis for Hispanic lupus sufferers.
"Because there is no cure for lupus, patients must maintain visits with their physician, even if the disease is in remission," Eulalee A. Greene, RN, a clinical nurse in rheumatology at the Hospital for Special Surgery in New York City, said in the report. "It's understandable that patients have fear about the disease. They may fear loss of friends, social life or even [loss of] employment."
Understanding their risk for lupus will help Hispanics to know that, like Selena Gomez, they can live with the autoimmune disease as long as they understand the importance of taking care of themselves when need be.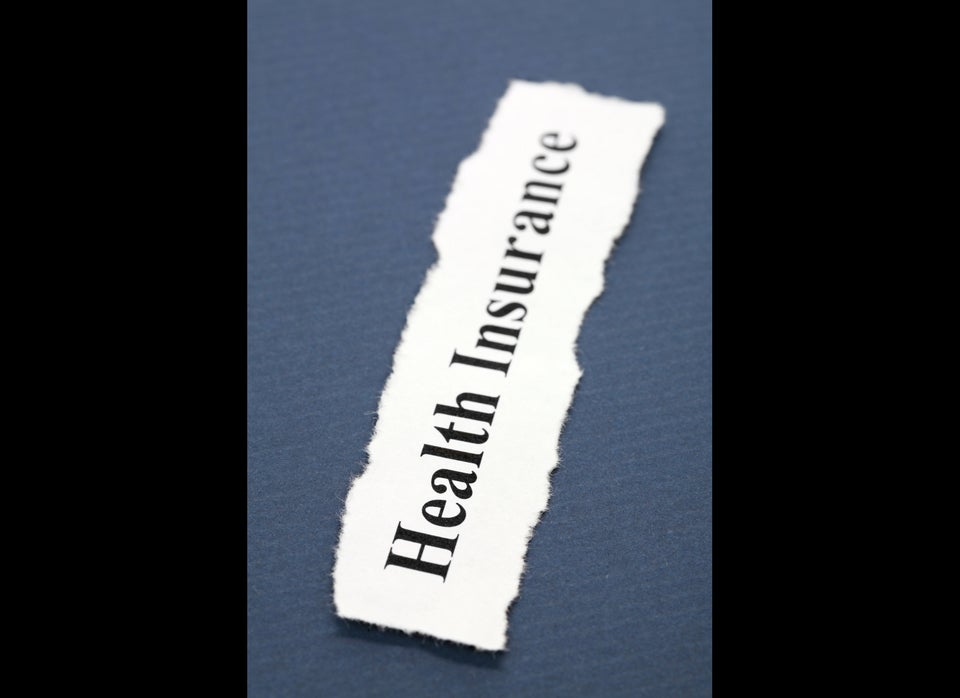 Latinos And Health Insurance