The "Wolves" singer and Coach brand ambassador showed up to the show with long brunette locks with bangs. She completed her transformation with a black leather jacket, a black and purple floral dress and lace-up black boots.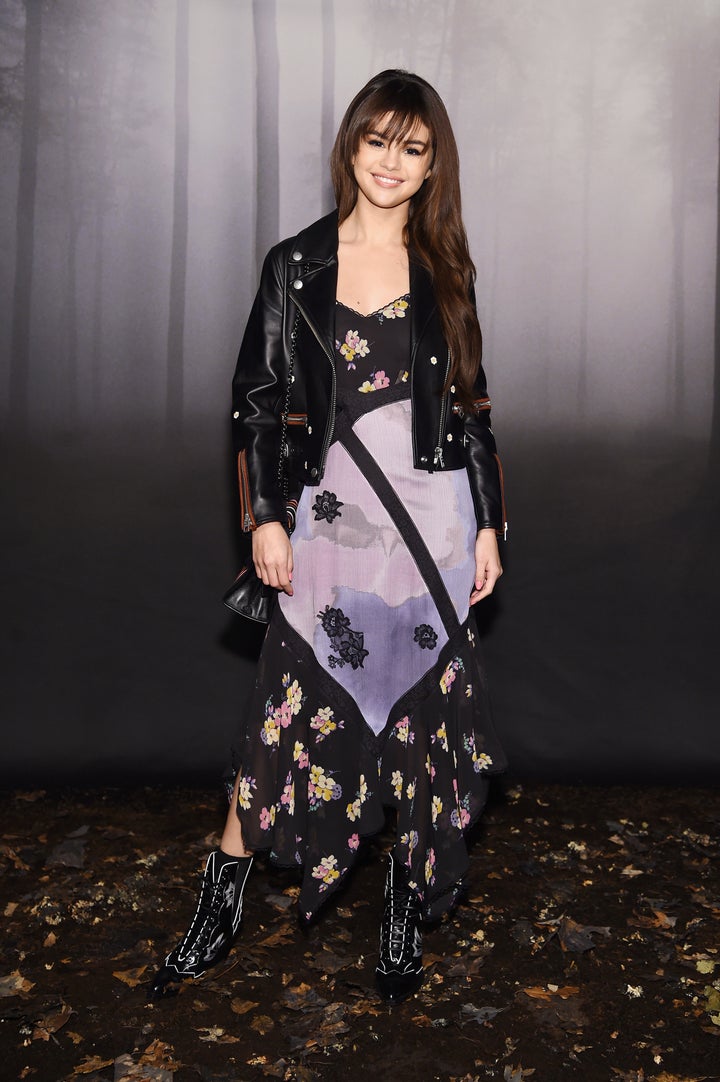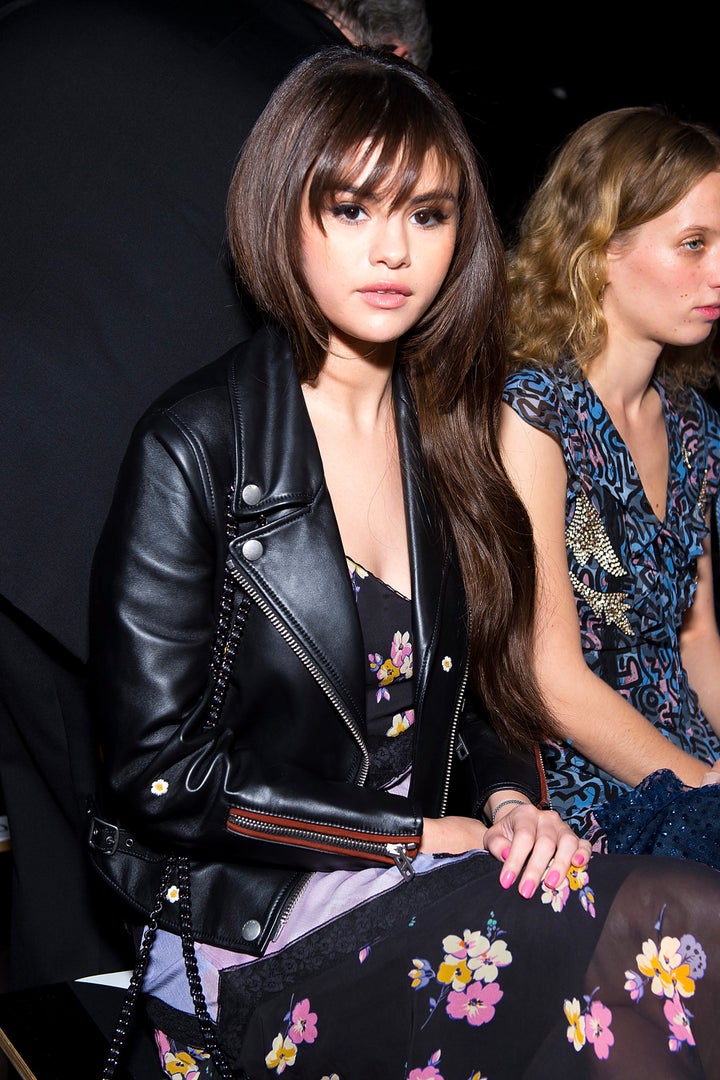 Prior to the Coach show, Gomez sported short, blond hair at the Fashion Awards in London in December and on the March cover of Harper's Bazaar.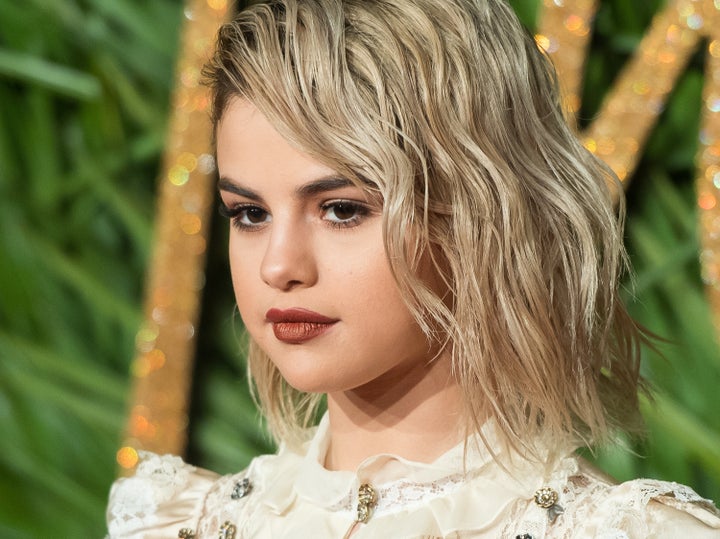 After the fashion show, the 25-year-old opened up to her fans about upcoming projects with Coach ― and why she's been taking some time away from the spotlight.
"Just know that the lack of absence of social media is not a lack of my love," she said. "I'm working on a bunch of stuff."
Gomez recently spoke about her next album and why it's taken a little extra time to come out.
"I don't really set goals 'cause I don't want to be disappointed if I don't reach them, but I do want to work on my music too," she said in Harper's Bazaar. "My next album has been forever in the making. When people ask me why, I'm honest about it: It's because I haven't been ready. I mean, point-blank, I don't feel confident enough in where my music is yet. If that takes 10 years, then it takes 10 years. I don't care. Right now I just want to be super intentional with all of the things I'm doing."