All the awards. Literally, let them all reign down upon Selena Gomez's new music video for "Bad Liar," in which she plays not one, but four separate characters. And in which she manages to shine through a mustache and Justin Bieber's pervy uncle glasses.
A new era of Gomez has dawned, and she's blessed us with an accompanying music video that signals her artistic and aesthetic growth. After releasing a promo video for the new single, the official "Bad Liar" film is giving us all the sun-kissed '70s goodness ― peep the Pee-Chee sports folder ― we could ever need.
Gomez plays a high school student caught in the middle of her father's affair with her blonde gym teacher, while her mother becomes increasingly suspicious. The former Disney star seems to especially enjoy playing the titualr bad liar in this scenario, aka Daddy Gomez. Crotch grabs and fun are had by all.
In the end, however, it's revealed that she also has the hots for teacher ― twist ― hinting at her presumed next single, "Fetish," which appears at the end of the video.
Shantay you stay, Selena.
Before You Go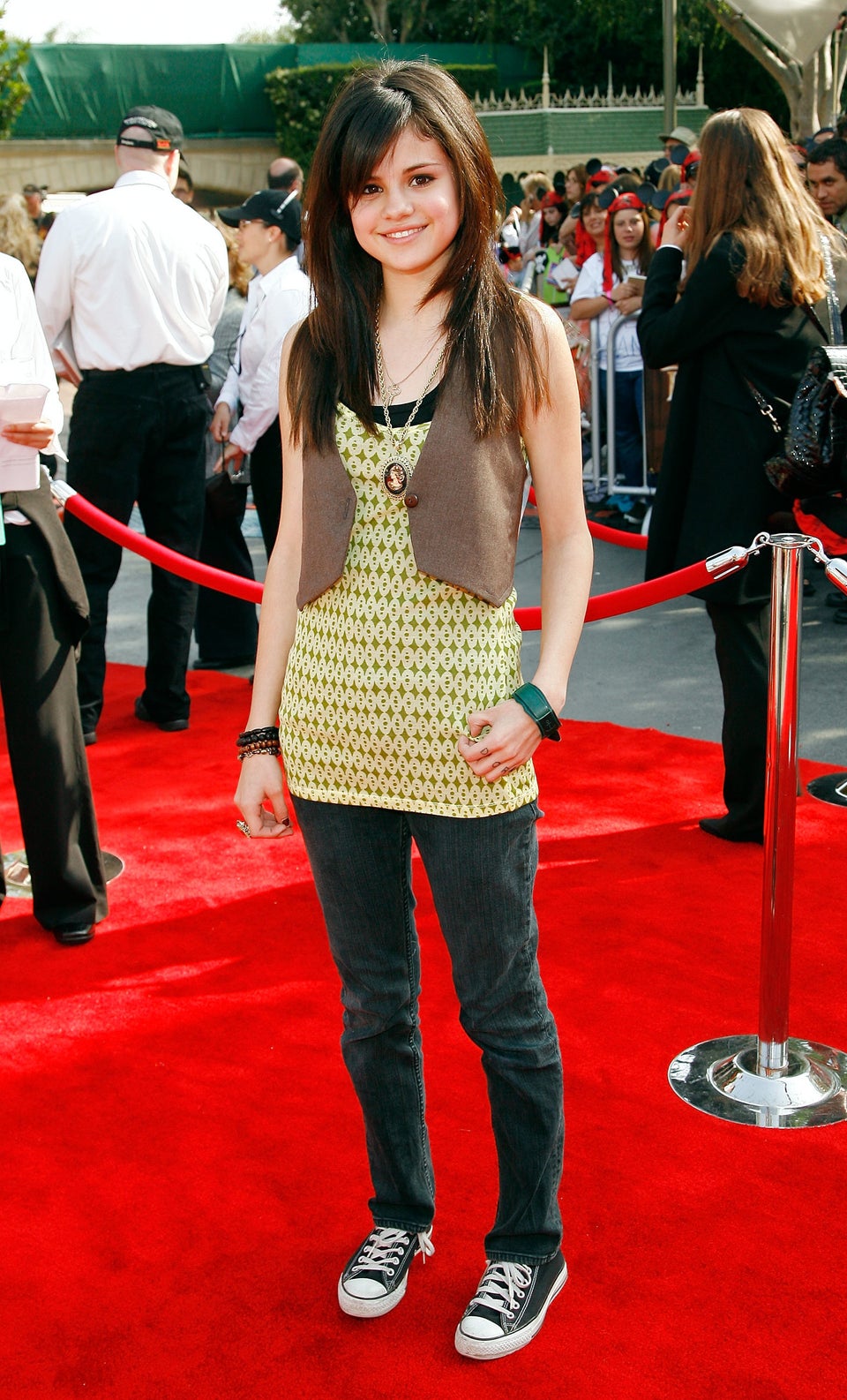 Selena Gomez Style Evolution
Popular in the Community