Selena Gomez is not immune to the pressures of Hollywood.
The 21-year-old starlet opened up about her struggle with fame to a crowd of 16,000 students and teachers while speaking about youth empowerment at the first We Day California at the ORACLE Arena in Oakland, Calif., on Wednesday, March 26.
"I'm surrounded by people who are supposed to guide me," Gomez said. "And some of them have and others haven't. They pressure me. There's so much pressure. You gotta be sexy. You gotta be cute. You gotta be nice. You gotta be all these things ... They tell me what to wear, how to look, what I should say, how I should be, until recently I had given in to that pressure. I lost sight of who I was. I listened to opinions of people and I tried to change who I am because I thought that others would accept me for it. And I realized I don't know how to be anything but myself."
After getting choked up, she admitted to making some mistakes.
"I'd be lying if I said that I've never tried to make myself better by giving in, because I have," she continued. "But I've learned from my actions, and for all the things I've done I'm proudest of that. I've learned from my mistakes. I want you to know that I know what it's like figuring out what types of friends you have. You are who you surround yourself with."
The news came weeks after Gomez canceled dates on her Stars Dance Tour in December, citing personal issues. "[I]t has become clear to me and those close to me that after many years of putting my work first, I need to spend some time on myself in order to be the best person I can be," she wrote in a statement at the time.
Watch Gomez's full speech below.
Before You Go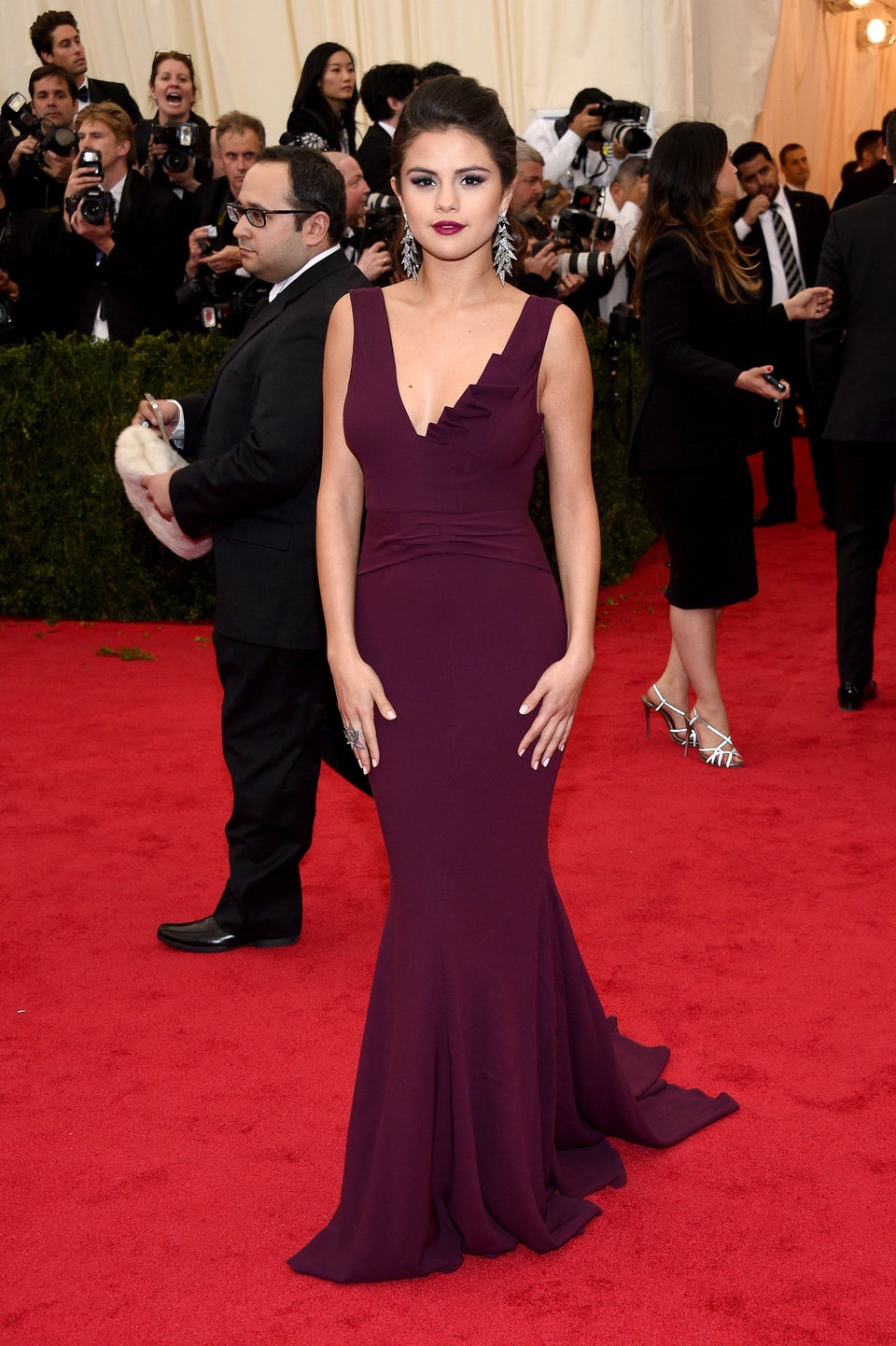 Selena Gomez Photos
Popular in the Community