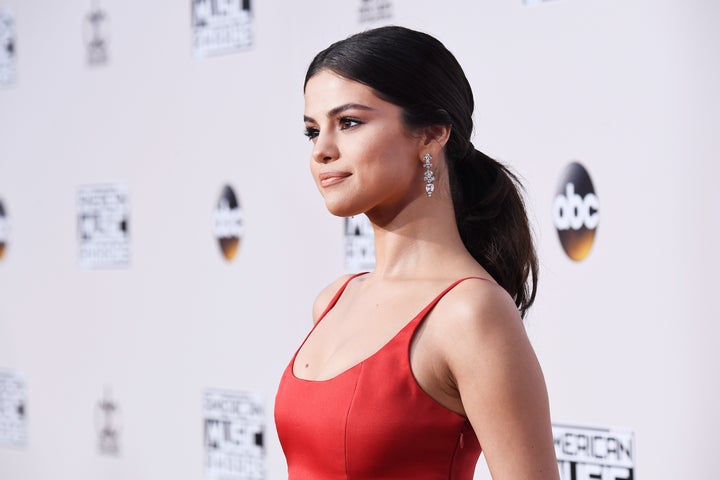 UPDATE (11 p.m. ET): Selena Gomez took home the award for Favorite Female Artist in the pop/rock genre at the American Music Awards on Sunday night and stunned the audience with a refreshingly honest speech about the pressures of fame.
This was Gomez's first public appearance since she announced a career break in late August due to mental health issues stemming for her lupus diagnosis.
Read and watch her empowering speech below:
Thank you guys so much. In 2014, this stage was actually the first time that I was authentically 100 percent honest with all of you. I think it's safe to say that most of you know a lot of my life, whether I liked it or not, and I had to stop. I had everything and I was absolutely broken inside. I kept it all together enough to where I would never let you down, but I kept it too much together to where I let myself down.

I don't want to see your bodies on Instagram. I want to see what's in here [puts hand over heart]. I'm not trying to get validation, nor do I need it anymore. All I can say from the bottom of my heart is that I'm so grateful that I have the opportunity to be able to share what I love every single day with people that I love. And I have to say thank you so much to my fans because you guys are so damn loyal and I don't know what I did to deserve you. But if you are broken, you do not have to stay broken. If that's anything, whether you respect me or not, that's one thing you should know about me is that I care about people. Thank you so much for this. This is for you.
PREVIOUSLY: The heart wants what it wants, and the heart wants Selena Gomez.
The "Good For You" singer made her grand return at the American Music Awards on Sunday night after retreating from the spotlight in late August to take some time off to focus on her health.
Selenators ― yes, that's what her fans call themselves ― have been buzzing all day about the possibility of the pop star's comeback. Makeup artist Hung Vanngo was the first to confirm her appearance at the award show with a Twitter photo of Gomez looking stunning in a red gown.
Later that night, Gomez stepped out on the red carpet to pose for photos, and it was seriously more magical than any episode of "Wizards of Waverly Place."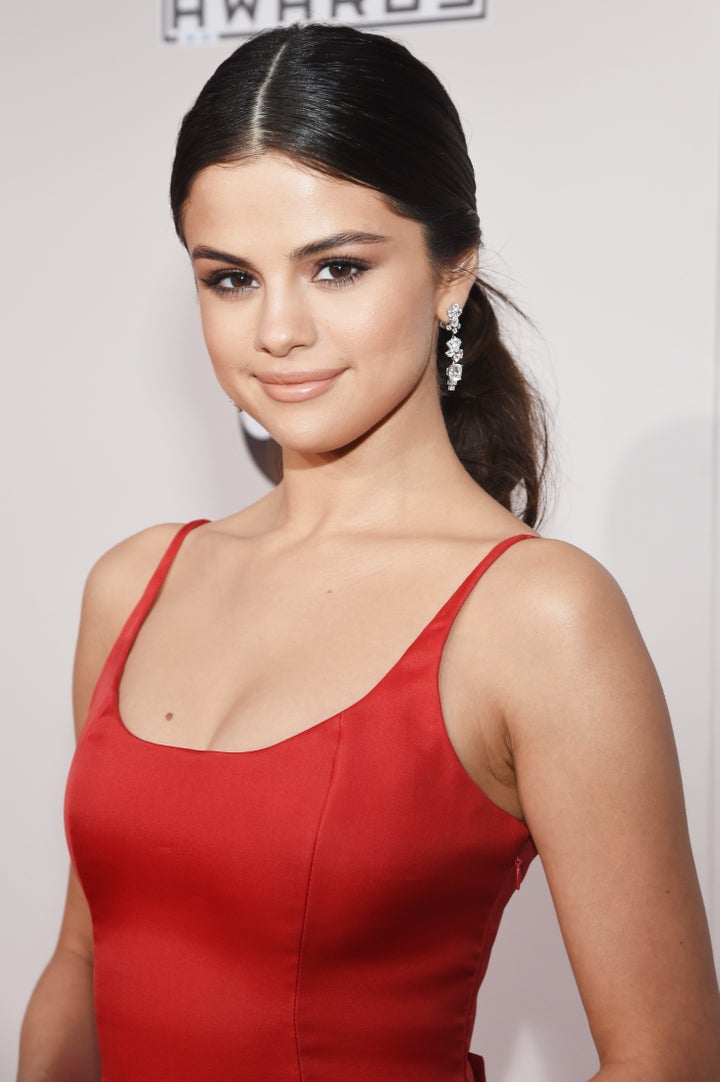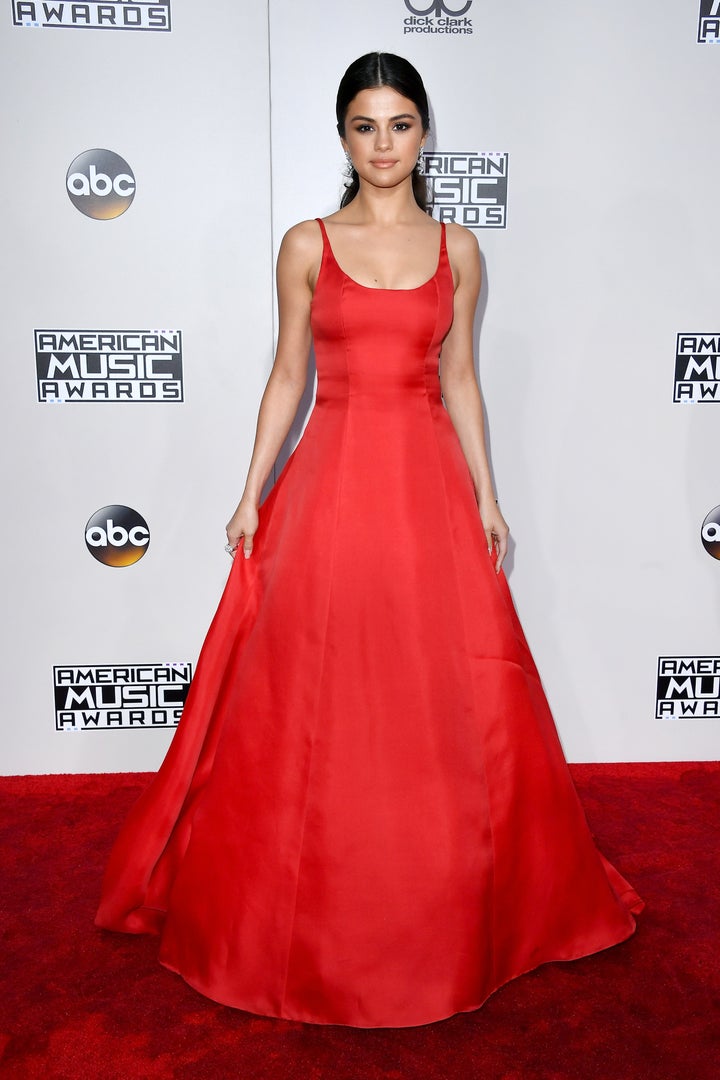 "As many of you know, around a year ago I revealed that I have lupus, an illness that can affect people in different ways," she told People in August following the end of her Revival tour. "I've discovered that anxiety, panic attacks and depression can be side effects of lupus, which can present their own challenges."
Gomez continued, "I want to be proactive and focus on maintaining my health and happiness and have decided that the best way forward is to take some time off. Thank you to all my fans for your support. You know how special you are to me, but I need to face this head on to ensure I am doing everything possible to be my best. I know I am not alone by sharing this, I hope others will be encouraged to address their own issues."
It's good to have you back.
Before You Go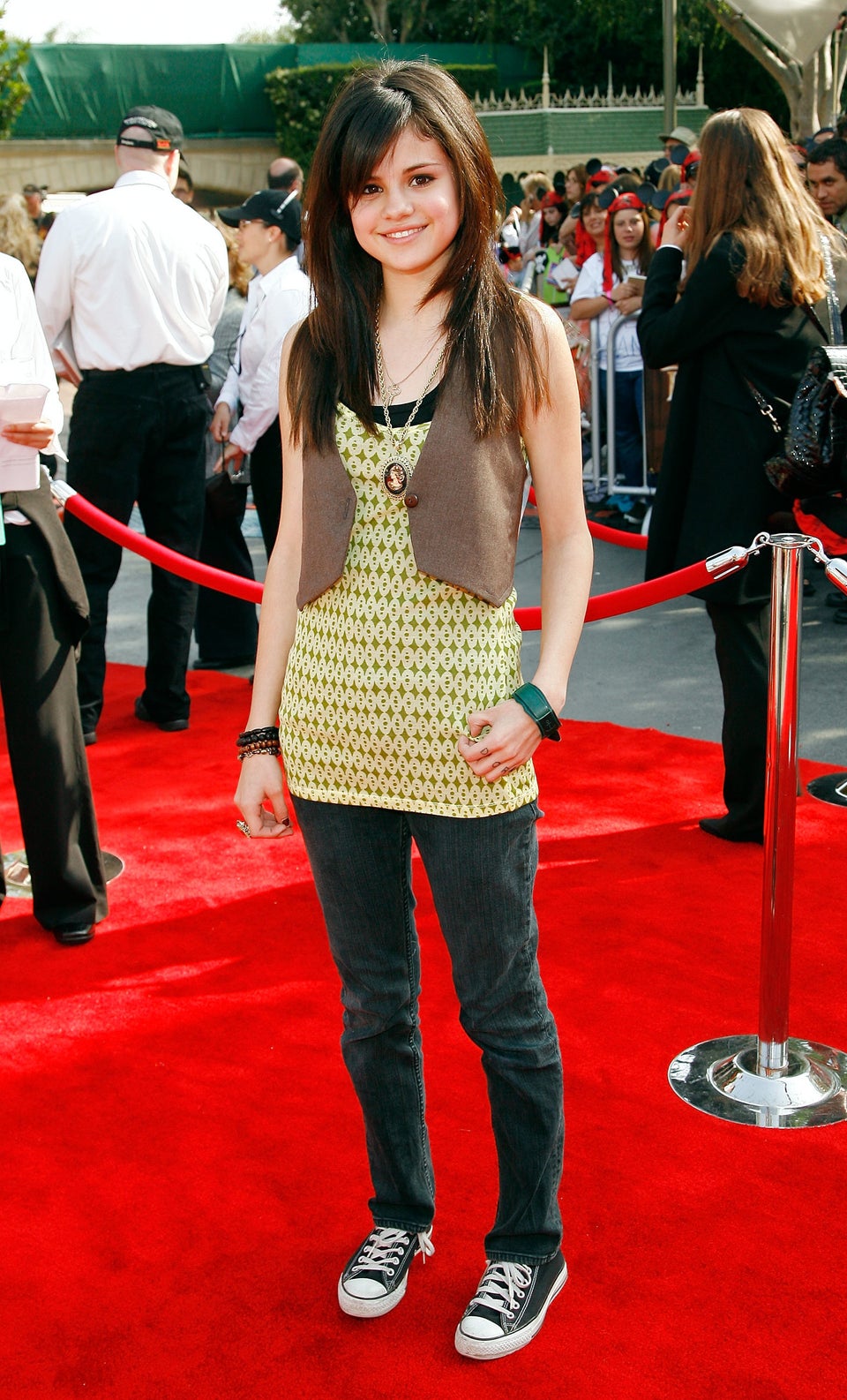 Selena Gomez Style Evolution
Popular in the Community