After releasing new music this summer, Selena Gomez did something nobody expected. She disappeared.
Many fans were confused about the "Fetish" singer's decision to step away without explanation, as she has been open about struggles with her health in the past. Now we know more about the severity of her situation. In an emotional Instagram post on Thursday, Gomez revealed she received a kidney transplant over the summer from a friend, "The Secret Life of the American Teenager" actress Francia Raisa, due to her ongoing battle with lupus.
"I'm very aware some of my fans had noticed I was laying low for part of the summer and questioning why I wasn't promoting my new music, which I was extremely proud of," Gomez wrote alongside a series of photos, one of which shows the singer and the actress in hospital beds while another shows Gomez's scar.
"So I found out I needed to get a kidney transplant due to my Lupus and was recovering. It was what I needed to do for my overall health," she added.
Gomez went on to explain that she always intended to share the experience with her fans, who might get more information about her journey soon.
"Until then I want to publicly thank my family and incredible team of doctors for everything they have done for me prior to and post-surgery," she continued. "And finally, there aren't words to describe how I can possibly thank my beautiful friend Francia Raisa. She gave me the ultimate gift and sacrifice by donating her kidney to me. I am incredibly blessed. I love you so much sis. Lupus continues to be very misunderstood but progress is being made."
Raisa later posted the same photo, explaining why she chose to go through with the surgery, as well as encouraging followers to learn more about the disease.
"I am beyond grateful that God would trust me with something that not only saved a life, but changed mine in the process," she wrote. "This was part of our story, and we will share it soon, but what is important now is that this is not the only story."
Gomez revealed her lupus diagnosis in October 2015, after years of speculation and following a stint in rehab to address "emotional issues." The former Disney star later shared that she underwent chemotherapy to treat the disease, which causes the body's immune system to attack its own tissue and organs, according to the Mayo Clinic.
In an interview with Billboard around the same time, Gomez said she was in remission and staying healthy thanks to "diet, routine and medication." She's also formed a close support network.
"I wanted so badly to say, 'You guys have no idea. I'm in chemotherapy. You're assholes,'" she said after her diagnosis. "But I was angry I even felt the need to say that. It's awful walking into a restaurant and having the whole room look at you, knowing what they're saying. I locked myself away until I was confident and comfortable again."
Fans have naturally rallied around Gomez, expressing love and support over social media with heartfelt posts and tributes, as well as getting the hashtag #WeAreProudOfYouSelena trending worldwide.
CLARIFICATION: A previous version of this article suggested Selena Gomez received her kidney transplant in 2016. The procedure took place this summer.
Before You Go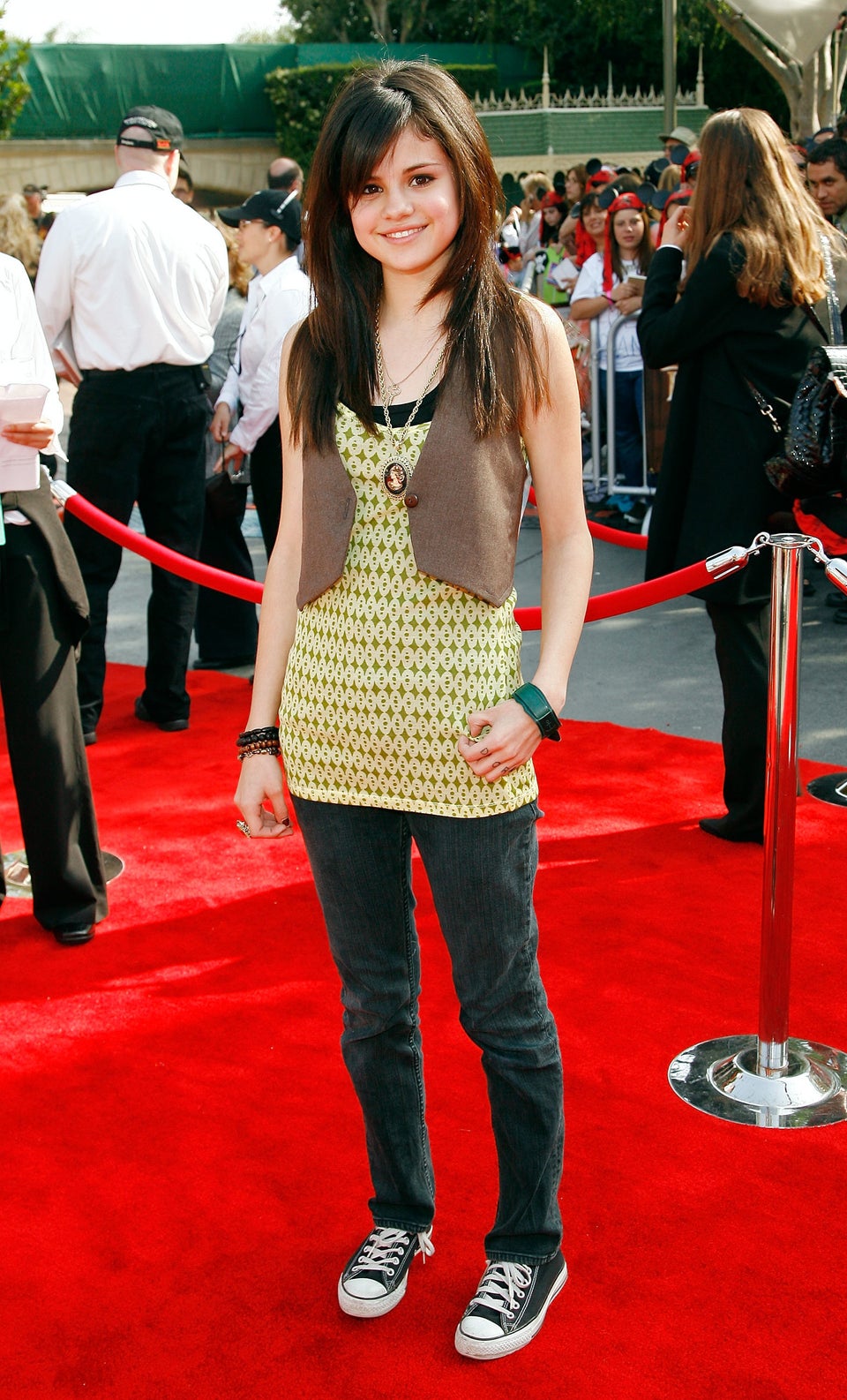 Selena Gomez Style Evolution
Popular in the Community