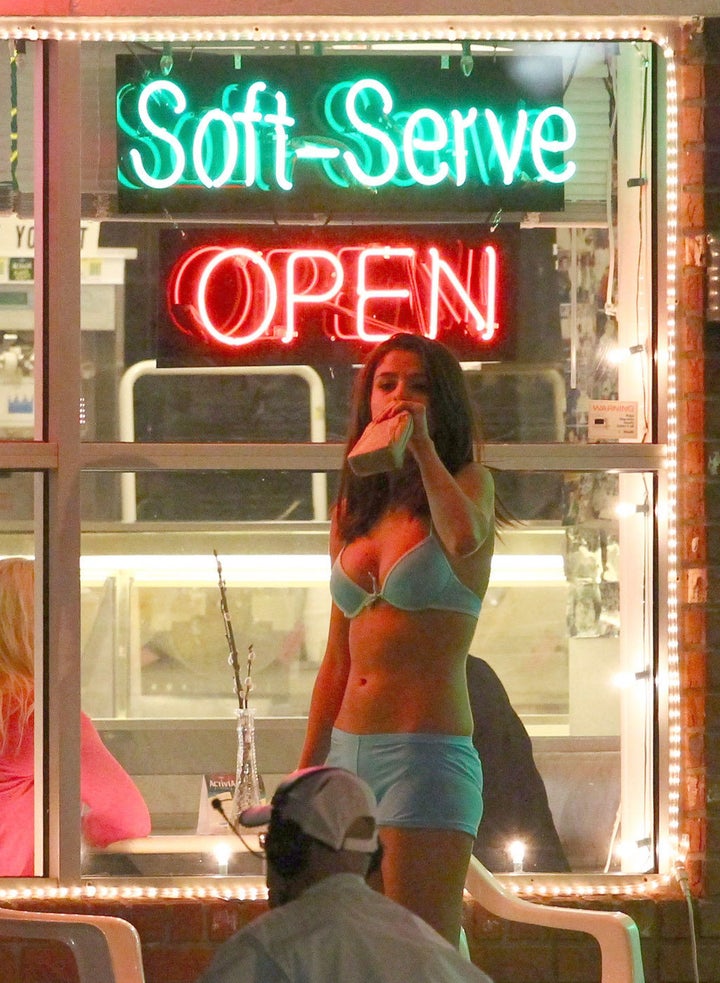 Squeaky clean pop star and actress Selena Gomez was spotting drinking from a bottle inside a paper bag outside a St. Petersburg, Fla., convenience store on Wednesday.
But fear not, parents of her younger fans can breathe a sigh of relief as Gomez was only filming a scene for her upcoming movie "Spring Breakers." The film is a big departure from the 19-year-old's past films like "Princess Protection Program" and "Monte Carlo." Gomez plays a hard-partying teen who robs a fast food restaurant to pay for her Florida vacation.
Photographs of Gomez and her co-stars Vanessa Hudgens, 23, and Ashley Benson, 22, in bikinis and short shorts have flooded the Internet since filming began, and now it looks as if they are getting to the real party scenes.
Gomez wasn't actually drinking, but that doesn't mean she hasn't been partying when the cameras aren't rolling. Photos of the actress, along with boyfriend Justin Bieber, co-star Ashley Benson and Benson's boyfriend Ryan Good, leaving a restaurant on March 12, prompted rumors the foursome were drunk. While Benson and Good are over the legal drinking age, Gomez and Bieber are still in their teens.
According to reports, the whole night was filled with drama as Justin allegedly stormed out of the sports bar and Selena chased after him. The two had a private conversation in an alley down the street and according to witnesses, when they left it seemed that all had a little too much to drink.
Meanwhile, the Tampa Bay Times reported a very different story. According to the paper, Gomez, Bieber, Benson and Good arrived at Ferg's Sports Bar and Grill, along with Bieber's grandparents. The restaurant was bombarded by paparazzi and Bieber, Gomez and the grandparents left, before coming back for about an hour.
The bar's owner, Mark Ferguson, told the paper that while the grandparents had drinks, the others did not.
PHOTO: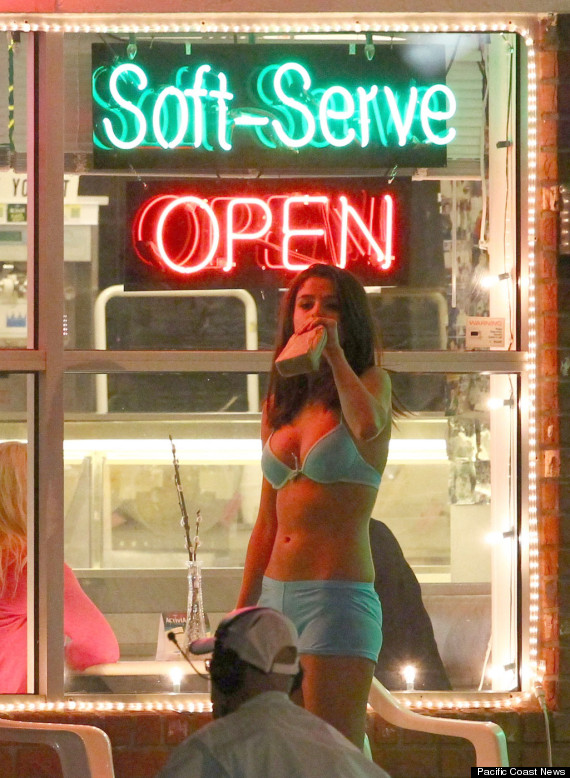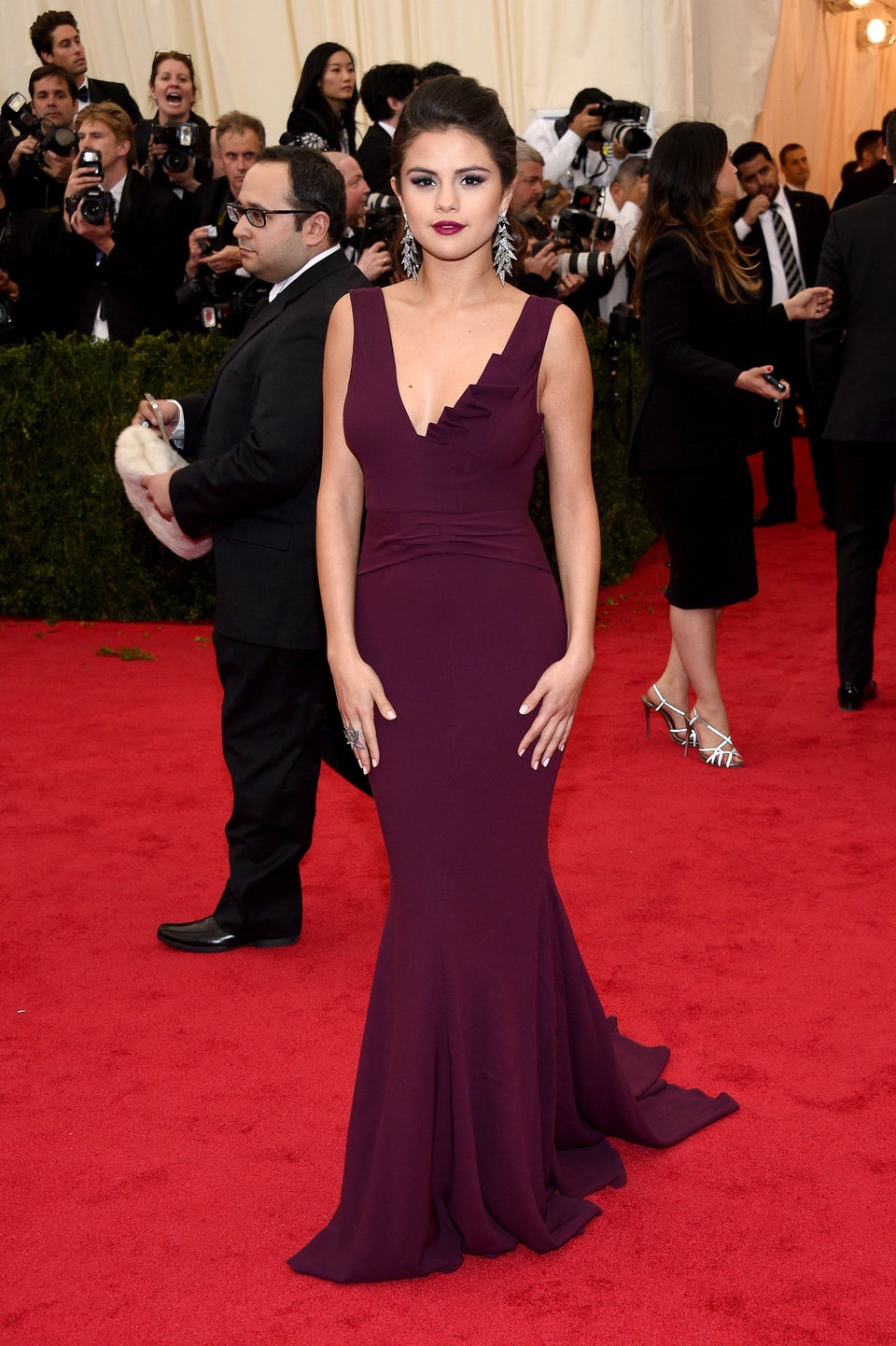 Selena Gomez Photos
Popular in the Community