 Selena Gomez and Vanessa Hudgens might be best known for their saccharine-sweet Disney roles, but the young starlets both agree that their time under the Mouse House made them "crave" raunchier roles like those of "Spring Breakers."
The starlets sat down with the New York Times' Brooks Barnes to discuss transitioning from childhood stars to women. Gomez and Hudgens -- who rose to fame with "Wizards of Waverly Place" and "High School Musical," respectively -- take on the challenge with their raciest roles to date in Harmony Korine's sex and drugs-fueled "Spring Breakers."
"Disney is a machine, and I'm grateful for it, but I feel like being part of that environment made me crave the reaction from other projects even more. Creatively this is where I wanted to go," Gomez told Barnes, referring to her "Spring Breakers" role. Hudgens agreed, saying, "I want people to look at me not as that girl from 'High School Musical,' but as an actress they admire. With 'Spring Breakers' I'm looking for a reaction for sure. I want to shock people."
"It's as far as I could go at this point in my life and career," she told Barnes, later adding that her younger fans are smart enough to know that any on-screen persona is just for the job. "It's me kind of taking baby steps. But I know that people will judge my involvement in the movie as a whole. I'm prepared to accept that."
Gomez, who just wrapped up "Wizards" last year, has previously expressed a desire to step away from the "teenybopper" characters like those she played in "Monte Carlo" and "Ramona and Beezus." But she isn't looking to shatter the mold completely.
"It's not me wanting to quote-unquote break any image," Gomez told The Hollywood Reporter of her "Spring Breakers" gig. "It's just me being a 20-year-old actor. I want to do what I love. The show I did was incredible, and I'm super blessed that I had that opportunity, but this has been a departure."
"Spring Breakers" -- starring starring James Franco, Selena Gomez, Vanessa Hudgens, Ashley Benson and Rachel Korine -- hits theaters March 22.
Before You Go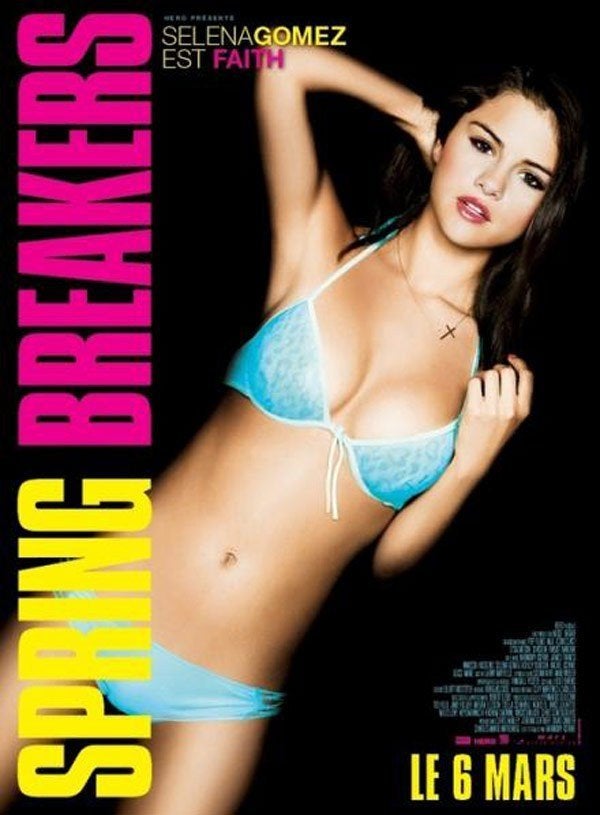 "Spring Breakers"
Popular in the Community