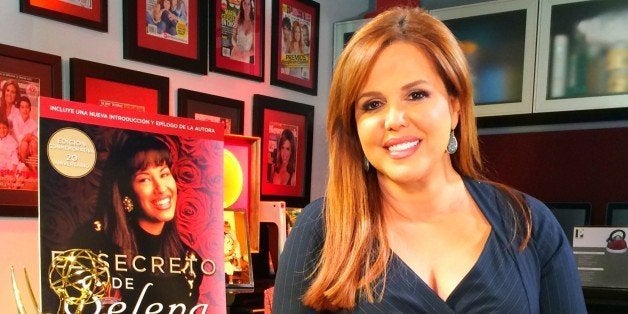 Seventeen days shy of her 23rd birthday, rising Tejano star Selena Quintanilla was shot and killed inside a Days Inn motel room in Corpus Christi, Texas. The former president of the Grammy winner's fan club, Yolanda Saldívar, was imprisoned for the murder. But the events that led to the March 31, 1995, attack are still being debated.
María Celeste Arrarás, at the time an anchor for Univision's "Primer Impacto," was one of the first to break the sad news nationally. Behind the scenes, the Emmy-winning journalist looked for answers to the murder, an investigation that culminated with her 1997 book, Selena's Secret: The Revealing Story Behind Her Tragic Death.
The book received mixed reviews, and the Quintanilla family expressed disapproval, but in a recent interview with The Huffington Post, Arrarás explained why she feels the book has been "validated" over the years and what readers can expect in the new edition released for the 20th anniversary of Selena's death.
"The official version out there was she was at the height of her career -- which she was, she was climbing and doing fantastic -- and that everything in her entire life was perfect and this bullet killed her, end of story," Arrarás, now an anchor for Telemundo's "Al Rojo Vivo," told HuffPost. "And Yolanda Saldívar did it because she was a thief. But the story is much more rich than that and much more elaborate than that, and the fact is that Selena's life at the time of her death was far from perfect."
"She was a victim of a lot of people who were trying to manipulate her and that loved her, just like she loved them, but when you're in a situation of power, you get a lot of people around you that want you to do things the way they want them," Arrarás added.
The Quintanillas' account has Saldívar accused of embezzling from Selena's boutique, which she also managed, and being fired just weeks before the shooting. According to her family, Selena had agreed to meet with Saldívar at the Days Inn to recover certain financial documents.
In Selena's Secret, however, Arrarás alluded to the possibility that a packed suitcase, a passport and a treasured ring at the crime scene could point to an extramarital affair with a man in Mexico. In 2012, Dr. Ricardo Martínez told Univision that he had been Selena's lover. The book also hinted that Selena had grown disillusioned with her career due to pressure from her father, Abraham Quintanilla, who was also her manager.
In 1997, Abraham Quintanilla told the New York Daily News that he was upset the book portrayed him as a controlling, money-driven figure in his daughter's career. He also accused Arrarás, who was one of the few journalists to interview Saldívar in person, of siding with Selena's killer and trying to "slander" the singer's image.
The author, however, said that she only presented the information and readers could form their own conclusions. She noted that Saldívar was also unhappy with the book.
"Of course, it is very obvious that in this case Selena is a victim and Yolanda is the murderer, but the story around it is fascinating," Arrarás said. "The thing with Abraham Quintanilla -- I sympathize with his plight, he's the father and he's protecting the memory and the legacy of Selena, like I would, like every parent would."
"But journalists also have a right to publish books that are serious based upon the work that they did and the investigation that they did," she said. "In my case, it was a very vast investigation, for many, many months and now for many years."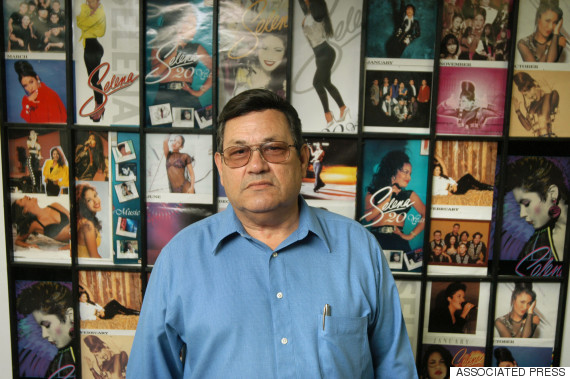 Abraham Quintanilla stands in front of photos of Selena at the family's Q-Productions studio in 2005.
Arrarás anticipated backlash from fans when the book came out just two years after the singer's death, which is why she said she donated all her profits to charity. Her proceeds from the new edition will go to a scholarship fund for aspiring fashion designers, which was another of Selena's dreams.
"I didn't want for people to think that I was trying to benefit from Selena's blood," Arrarás said, adding, "It was more important to kind of dissipate any doubt that it might bring up. ... It's something that I don't regret doing because for me, at the end of the day, credibility is more important than what you may get from a book."
The Telemundo anchor said the decision to re-release the book came after going through further information that had come to light.
"I think it was interesting because we all agreed that the original book was validated with the passing of time," Arrarás said. "Many things that people thought were out there, that the book kind of alluded to, were kind of confirmed with the passing of time and new testimonies and new interviews."
The presence of the Fabergé egg ring in Selena's hand and the passports and packed suitcase in the room are just two things Arrarás said are revisited in the book.
"All of that comes into perspective and gets completely cleared as to what was the meaning -- or lack of -- of them," Arrarás said. "And the new edition also talks about where everybody that was part of the story, all the protagonists of the story, are now 20 years later. How their lives changed as a result of this murder."
In revisiting the lives of many of the key figures, the author said she refrained from contacting Selena's family.
"The Quintanillas I did not approach out of respect, because Mr. Quintanilla made it very clear that he was very unhappy with the publishing of this book. And any other book that was published, by the way, not just mine," Arrarás said.
"I wanted to see if after all these years her posture had changed, because back then, even though all the evidence made it very clear that this was a murder and that she committed the murder, she was always in denial publicly. Even during my interview, she gave different versions," Arrarás said. "They all were like 'it was an accident' or 'there was a second shooter,' which of course there was never any evidence to that."
According to Arrarás, Saldívar denied her request to be interviewed again because she was upset that the journalist had described her as a "manipulative person."
"In the new book, I talk about why I say she was manipulative," Arrarás said. "Not only because throughout my investigation I discovered that she was very manipulative, capital V, towards Selena -- which was also mentioned in the trial -- but when I was trying to interview her the first time, she was also very manipulative."
The 20th-anniversary edition has a new prologue and epilogue. It will be available in Spanish and English and as an ebook.
The two decades since Selena's death has brought a new generation that may be interested in knowing more about her. Some, like actress Selena Gomez, were named after the singer, and many only know her story from the 1997 biopic starring Jennifer Lopez.
"The movie is great. The movie really talks about her childhood really well," Arrarás said of the film, which was released two weeks after her book. "But the movie ends when the gun goes off, and the book begins when the gun goes off."
Before You Go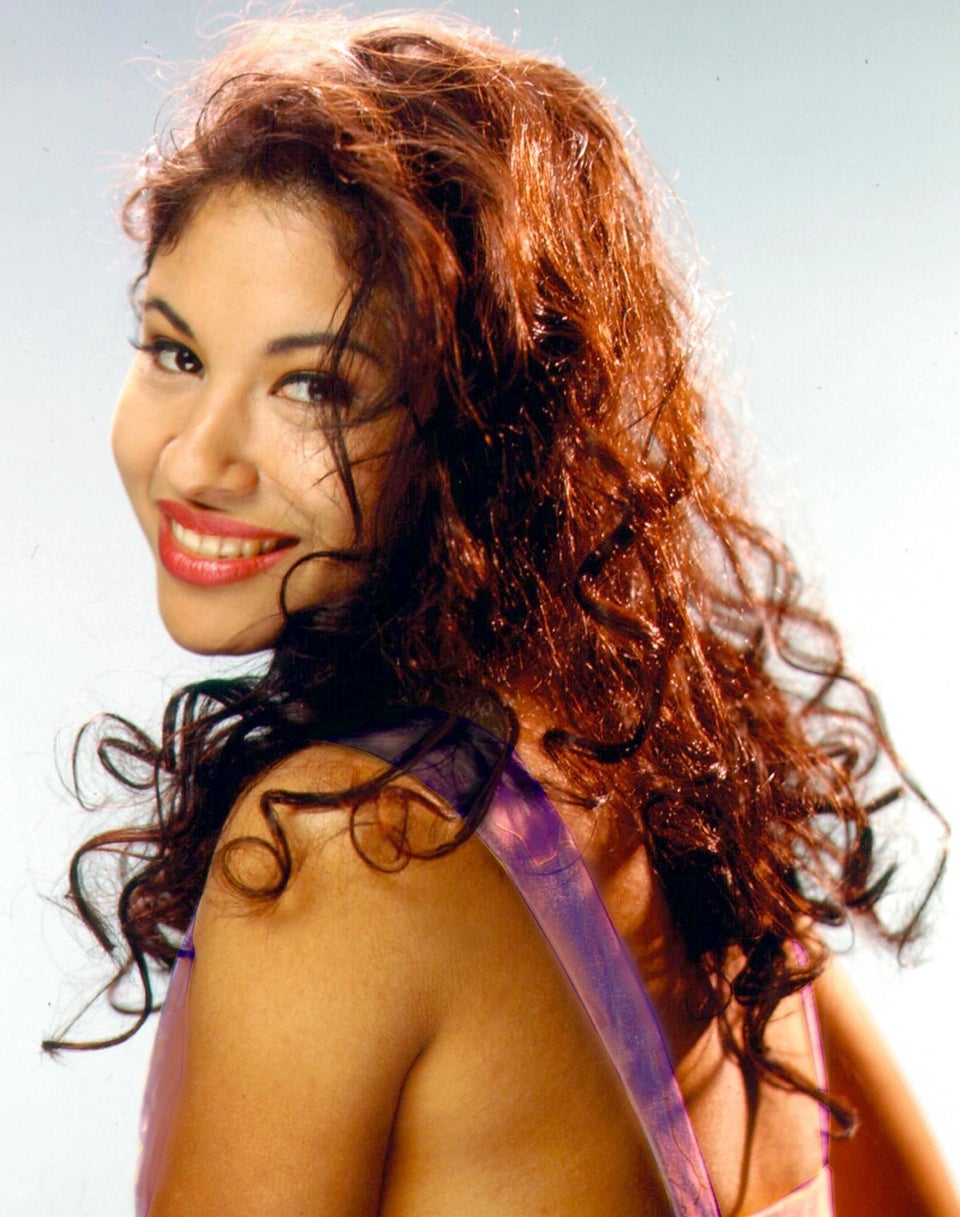 19 Reasons Selena Will Never Be Forgotten
Popular in the Community