Shortly after a gunman shot and killed five staffers at the Maryland newspaper, President Donald Trump tweeted:
The first lady posted a similar tweet offering "thoughts & prayers":
In an interview with CNN on Thursday night, Capital Gazette writer Selene San Felice told Anderson Cooper what it was like to hide under her desk while the gunman opened fire. She also said the attack had left the newsroom "shaken," but she was not interested in politicians' well-worn platitudes.
"I've heard that President Trump sent his prayers. I'm not trying to make this political, right? But we need more than prayers. I appreciate the prayers. I was praying the entire time I was [hiding] under that desk. I want your prayers but I want something else," San Felice said.
"I'm going to need more than a couple days of news coverage and some thoughts and prayers because our whole lives have been shattered," she added. "Thanks for your prayers, but I couldn't give a fuck about them if there's nothing else."
Although CNN didn't bleep San Felice's comments, Cooper warned viewers that the interview contained strong language.
"I remember being so upset hearing about the victims who were texting their families," she said. "And there I was sitting under a desk texting my parents, telling them that I love them."
Before You Go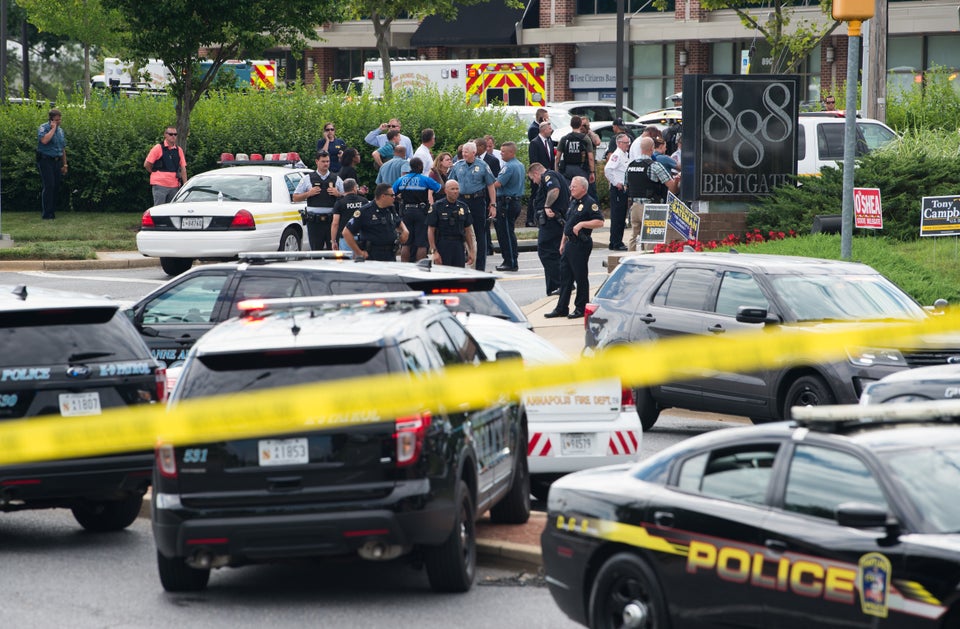 Shooting At Capital Gazette In Maryland
Popular in the Community